Are you planning to work in a laboratory soon? If so, there's a tool you might need to know. This thing will be one of your best companions while working in the lab, as you'll mostly use it to carry out your everyday lab duties.
It's called a laboratory oven.
A laboratory oven is heavy multi-purpose equipment often used in scientific and manufacturing facilities to perform or conduct a specific experiment or procedure.
Most of their functions are focused on heat-treated processes, such as baking, curing, dehydrating, sterilizing, and more, conducted in science labs, pharmaceutical facilities, and production plants.
Because of its name, you may wonder if a laboratory oven is the same as the oven you generally use at home to cook your favorite homey and hearty dishes.
They may be the same in some aspects, such as controlled heating, temperature setting, and convection heat flow.
However, there are other things only a laboratory oven can do, such as precise heat exchange, vacuum heat flow, and other technical processes.
If you want to learn more about this equipment, you're on the right page. This guide will help you understand what a laboratory oven is and how they're used.
What Is a Laboratory Oven?
Laboratory ovens are heavy-duty equipment commonly used for heat-involved mechanisms, such as baking.
Unlike home ovens, this multi-functional device can reach up to 300°C or more, depending on the technicality and specialization of the procedure you're planning to execute.
If the laboratory specializes in chemistry, pharmaceutical, and biology, a maximum 300°C-oven may be enough.
However, a higher temperature requirement may be needed for physics, electronics, thermodynamics, and material processing.
What Are the Different Types of Laboratory Ovens?
Laboratory ovens come in different types, and each of them has various functions to serve, which you'll discover below. With that said, here are the following types you might want to know:
1. Vacuum Oven
Also known as drying ovens, vacuum ovens treat laboratory samples at an elevated temperature under vacuum conditions.
In addition, vacuum ovens are perfect for executing controlled and sensitive experiments where moisture should be removed at a specific temperature.
Moreover, vacuum ovens are normally used for accurate drying processes, but at some point, they can be versatile and helpful in the lab.
For instance, you may use them to isolate flammable substances or lower the pressure to reduce oxidation when drying.
If you're looking for one, you may check out the KNF vacuum oven or your local laboratory specialized equipment provider for quotation and other important information.
2. Inert Gas Oven
This type of oven prevents oxygen from interfering with a specific substance. It'll hold the substance and protect it from oxidation under a controlled, pressurized inert gas chamber.
During the process, the oven will remove oxygen gas and replace it with non-oxygen gas, such as nitrogen, argon, helium, or carbon dioxide.
Furthermore, an inert gas oven is ideally used for curing – which will be discussed later in this article.
3. Forced Air Oven
As the name suggests, a forced air oven forces warm air inside the chamber with the help of a blower or fan.
It functions similarly to a furnace where the hot air will move across a duct system and is distributed evenly throughout the chamber.
In addition, its fan helps speed up the heating process and recovery time. However, it's important to note that the convection heating brought by the blower may result in excessive drying.
So, be careful when using it to dry your substances.
4. Gravity Convection Oven
This type of oven is for processes where airflow may disturb the heating process, such as drying powders and other lightweight substances.
In addition, they don't require temperature uniformity as much as other mechanical convection ovens.
On top of that, a gravity convection oven uses perforated shelves to improve hot air circulation and achieve temperature uniformity without the help of fans. Furthermore, it's less expensive compared to forced air ovens.
5. High-temperature Oven
This type of oven is often custom-built and designed to meet the specifications required by laboratories. In addition, it has extra layers of insulation on its cabinets, walls, and doors to maintain extremely high temperatures.
A high-temperature oven can go as high as 500°C or more, depending on the needs of your laboratory. Furthermore, it's commonly used in materials processing and aerospace engineering.
How Are Laboratory Ovens Used?
Laboratory ovens are used and applied in a wide range of thermal processes, such as the following:
1. Drying
It is the most common reason for using a laboratory oven. Drying is the process of removing moisture from a specific sample to analyze its other content, such as minerals and other compounds.
It's commonly applied in chemical, biological, and pharmaceutical lab settings. You may also use it to dry your laboratory glassware, such as Petri dishes, flasks, etc.
The standard setting for the drying process is 100°C, enough to evaporate water molecules from the substance.
2. Annealing
Annealing is the process that enhances the flexibility of steel and glass to mold and cut them into whatever shape you want.
The best type of laboratory oven for this process is the high-temperature oven since the process often requires extremely high temperatures of up to 500°C.
Examples of products produced through annealing are catheters and syringes.
3. Curing
Curing is another common thermal process that uses a laboratory oven. It's the process of hardening a soft substance through heat application.
It's often applied when producing and treating epoxies, rubbers, glues, and plastics used in semi-conductor and nanotechnology facilities.
4. Sterilizing
Sterilizing is a common thermal process in biology to eliminate potential microbial growth on laboratory glassware and equipment. The oven is usually set at 121°C or 132°C with the aid of steam or 180°C without steam.
The process may last up to an hour, and it's best to let the materials cool down inside the oven to prevent the glass from cracking and exploding.
Final Words
A laboratory oven is one of the most common and essential tools you can find in the lab. It is used to perform various thermal processes, including drying or dehydrating, annealing, curing, and sterilizing.
On the other hand, a laboratory oven comes in different types.
These include a vacuum oven for drying, an inert gas oven for oxidation prevention, forced air and gravity convection oven for a more stable heat flow, and a high-temperature oven for materials science.
Since different ovens are made for various purposes, it'd be best to identify the processes you'll conduct to determine which one will suit your needs.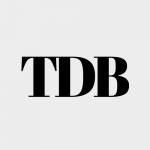 The Daily Buzz combines the pursuit of interesting and intriguing facts with the innate human desire to rank and list things. From stereotypical cat pictures to crazy facts about the universe, every thing is designed to help you kill time in the most efficient manner, all while giving you something to either laugh at or think about!