Whether you are a professional nurse working in healthcare, or an aspiring nursing student, you might be thinking about taking your career to the next level.
Getting an advanced degree in nursing is one sure way to develop your career. And if you want to concentrate in a specific nursing area, an MSN degree is often a requirement.
But we all know that deciding to get higher education is an important moment in your life. Hence, it needs thorough consideration; you must consider the pros and cons of choosing a degree program.
Let's say you are thinking about earning a master's degree in nursing; here are some pros and cons that can make your decision very easy.
What Are the Advantages of Doing a Masters in Nursing?
Let's start with the pros of getting a master's degree. We will see how an MSN degree helps nurses excel in their careers. It is often a terminal degree for nurses, but we should determine if it is worth getting.
1. Better Specialization Options
The benefit of an MSN degree is that you have more specialization opportunities open to you than a nurse with a BSN or a nursing diploma. Management and leadership roles also require you to have an MSN degree in nursing.
For this, you must have a nursing administration master's degree. Similarly, other high responsibility roles, such as a nursing educator, are only available if you have a nursing education master's degree.
With a master's degree, you are eligible to earn a teaching certificate. But if you choose to remain an RN, you can still specialize in one care department.
With a master's degree, you have more chances to change your career domain or expand your career.
2. Improved Job Outlook
There is a clear difference between the job outlook of a registered nurse and a nurse practitioner. NPs have more job opportunities than RNs because of a shortage of skilled nurses in healthcare.
However, the need for the latter is also significant. According to BLS 2020 data, the employment of registered nurses will increase by 9% through 2030.
But in the same period, the projected job outlook of nurse practitioners shows an increase of 52%.
3. Higher Pay
The salary of a nurse practitioner is also higher than an RN. Hence, a ripple effect of earning an MSN is the opportunity to earn more. An MSN degree makes you eligible for more complicated roles, so getting a pay raise seems justified.
With a master's degree, nurses can make an average of $97,000 annually. However, nurses with a BSN might earn only $88,000.
Additionally, salaries vary according to your specialization, workplace, and state. After some years of working, some nurses earn $104,136 each year.
4. Enroll in a Bridge Program
Nurses can also enroll in bridge programs to participate in an RN to MSN program. This way, you don't have to register in a BSN program.
The bridge programs can fast-track your journey to advancing your professional and academic qualifications. You train to become a nurse practitioner in these programs right after earning your LPN license.
5. More Job Opportunities
Many hospitals want their nurses to have an MSN degree. They are even ready to pay higher salaries to nurses with the right qualifications.
Hospitals attract highly qualified MSN nurses to fulfill the skill gap and improve patient care standards.
Many nursing studies vouch that nurses with higher education can garner better patient outcomes, improve patient satisfaction and improve healthcare standards.
MSN degree prepares nurses to use their critical thinking to make the right decisions for their patients. Moreover, they can better use research-based practices and work with sophisticated healthcare technologies.
Generally, patients feel happy when taken care of by expert professionals.
What Are the Disadvantages of Doing a Masters in Nursing?
Some aspects of nursing might overshadow the benefits, just as with any degree. We have listed a few factors below that can undermine your chances of getting into a nursing higher-education program. Let's take a look at them closely.
1. Cost of the Program
The cost of a program can be a burden for many nurses, especially those who financially support their families. There is no doubt that this degree will bring opportunities to pay back the cost; you still have to arrange for the money initially.
2. Time Taking
Most nurses enrolling in an MSN program already work and manage their families, making extra education an additional responsibility.
So, if you are considering an MSN program, be prepared to commit many hours to coursework and clinical hours. Make sure you have a strong support system to complete your program and continue working.
3. Not Necessary for RNs
Getting a higher education depends on what you want to achieve in your career. If you intend to remain an RN, you can do so with a diploma in nursing too.
So, an MSN is an additional degree for you. It is an additional burden monetarily and in family terms. Moreover, if you want to know more about department-specific information, you can do so by earning post-BSN certifications.
Conclusion
Deciding about enrolling in a higher education degree depends on your career aspirations and where you see yourself in a few years. Enrolling in an MSN program is a big decision.
Hence, it needs careful consideration of all aspects before committing. It is best to weigh the pros and cons before beginning your journey.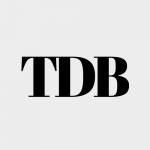 The Daily Buzz combines the pursuit of interesting and intriguing facts with the innate human desire to rank and list things. From stereotypical cat pictures to crazy facts about the universe, every thing is designed to help you kill time in the most efficient manner, all while giving you something to either laugh at or think about!