Plastic injection molding is a method of shaping plastic into a hard mold or frame. This method usually facilitates the manufacturing of parts of all different configurations. This molding method is quite sophisticated such that it allows for the creation of both simple and complex designs.
Plastic injection molding is considered the most advanced and sophisticated molding technique amongst all others. Over time plastic injection molding has been beneficial to different industries, most especially the medical industry.
The principles of plastic injection are pretty simple and easy to follow. Although in certain situations where it is essential to keep to part uniformity, things can get a little complex. Let's take a look at how injection molding has been beneficial to the medical industry.
The Benefits of Using Plastic Injection Molding in the Medical Industry
When talking plastic is applied in the medical industry, the manufacturing process of custom plastic injection molding must be involved in recent times. Without it, several plastic materials in use today will be non-existent. Ranging from the tiniest tubing to the plastic case of an open MRI machine, plastics make treatment easier and less painful.
Small medical tubes are now successfully and safely made of lightweight plastics. Tubes such as syringes, heart valves, and intravenous blood bags. Likewise, your eyeglasses and their lenses are now made of lightweight plastic.
The contemporary new ideas and innovations are reliant on plastics. Making use of custom plastic molding in the healthcare sector has a wide range of benefits. Among these benefits are:
1. Cost Efficiency
One of the major benefits of plastic molded parts in the medical industry is its wide range of use. It's applied in almost all areas of the medical industry.
Plastic manufacturing cost is quite efficient and low enough considering the impressive longevity that it offers. Medical plastic as of today is most widely embraced in the realm of modern medicine. Although, metal and glass are known to have no resistance to shattering and corrosion like plastic.
2. Good Mechanical Function
As far as mechanical function is concerned, Plastic medical parts provide plenty of functions in healthcare fields. Disposable tools such as IV tubes, bedpans, and inhalation masks are all made of plastic.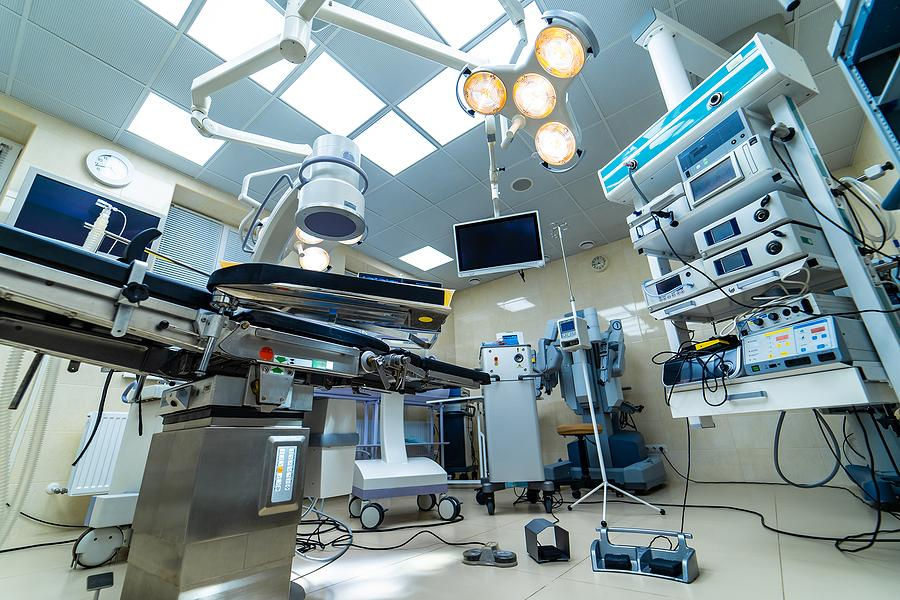 Likewise, in recent times, medicines are now made with plastic and even internal implants of different kinds. Most of the hospital rooms in operation today are made using this same plastic. Nevertheless, amputees have been able to enjoy their lives using plastic-made prosthetics.
3. Good Biocompatibility
Plastics are often the best option as far as the medical field is concerned. This is as a result of its wide range of independent properties. The enormous manufacturing of plastics as basic substances for projects today provides an array of options for manufacturers and consumers.
There are a lot of plastics specifically designed for medical purposes. The reason is that these plastic materials are compatible with the sterilization processes and procedures. They do not retain pathogens as they dispense the usability and high durability as expected.
Plastics made through injection molding processes have a low tendency of failing. They show the ability to endure extreme conditions repeatedly.
4. High Level of Accuracy
Medical equipment often requires minimal tolerances. Therefore, it is usually fundamental to have the accuracy of microns or millimeters. Plastic injection molding processes can help create large numbers of components with high precision. You would hardly find any tolerance variations in them.
5. Increased Durability
Injection-molded parts are often strong, durable, and resistant to harsh conditions. Many of them can withstand the sterilization process without shattering or cracking. This makes them well-suited for application in the medical industry.
Certification Requirements for Injection Molding in the Medical Industry
Medical plastics, as we have them, are non-water/air-permeable and shatterproof. This makes plastics a relatively safer option for transporting hazardous substances without causing any harm.
However, some certifications are required for using injection molding for medical components. They include:
ISO Certifications: Any manufacturer producing medical components must comply with ISO standards. The ISO certifications must come with Class I, II, or II. This will depend on the type of component in question.
Biocompatibility Standards: Asides from ISO certification, additional compliance would be necessary for product-specific requirements.
FDA Regulations: These regulations cover aseptic and sterility standards for both the procedure and final part. Manufacturers must pass checks and audits to get regulatory approval to produce medical-grade parts with injection molding.
Common Plastics Used in Medical Industry
Picking the best medically-suitable plastic for healthcare devices and parts is essential in producing the best components.
There are different types of plastic used in plastic injection molding processes. However, here are some of the plastics commonly used in the medical industry:
Polypropylene (PP)
Polypropylene, also known as PP, is a white and mechanically durable plastic material. This polypropylene is equipped with optimal chemical resistance. It is resistant to cracking, stress, fatigue, and impact. Likewise, PP has a high melting point. That is, it cannot melt under moderate temperature.
Medical tools such as connectors, disposable syringes, finger-joint prostheses, pharmacy prescription bottles, clear bags, and membranes for membrane oxygenators are manufactured using PP.
Polycarbonate (PC)
Polycarbonate is a basic plastic that is primarily transparent and serves good UV safety. Polycarbonate plastic is weightless. It is a perfect and healthy substitute for glass. It is shatterproof and has a high melting point. It is sterilized in the steam of about 120 degrees celsius.
Polyetheretherketone (PEEK)
Polyetheretherketone (PEEK) is an optimal performance plastic with excellent resistance to porous chemicals. It possesses remarkable mechanical vigor and dimensional balance. PEEK allows hydrolysis resistance to water, seawater, and steam.
Polyetheretherketone possesses the ability to retain stiffness at maximum temperature. Also, it is suitable for use in temperatures within 170 degrees celsius and above.
Polyvinyl Chloride (PVC)
Polyvinyl chloride is manufactured in two general types – a flexible plastic and a rigid or non-plasticized polymer (RPVC).
The flexible or soft PVC is often found in places where the sterile environment is of importance. Likewise, in some cases, it serves as a better replacement for rubber. PVC is relatively compact, economical, and readily available. Rigid PVC, on the other hand, is quite hard and has excellent fictile strength.
PVC plastics are usually the material used in the production of single-use devices for hemoperfusion or hemodialysis. However, PVC is used in manufacturing plastic blood bags, tubes, artificial limb materials, and cardiac catheters.
Conclusion
The versatility of plastic injection molding has brought about its remarkable advancement in manufacturing. Now, parts are made in relatively small and large sizes.
Injection-molded parts allow for further customization in manufacturing medical tools and equipment. With the aid of this quality, medical engineers can produce and reproduce rare molded parts as needed.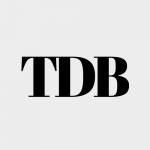 The Daily Buzz combines the pursuit of interesting and intriguing facts with the innate human desire to rank and list things. From stereotypical cat pictures to crazy facts about the universe, every thing is designed to help you kill time in the most efficient manner, all while giving you something to either laugh at or think about!