Do you use a VPN? A virtual private network (VPN) is a secure tunnel between your streaming device or computer and the internet.
It's used to protect your online traffic from interference, censorship and snooping.
It can help employees in your business securely connect to the company network from anywhere in the world and in entertainment, it can give you access to region-locked content, like international Netflix libraries.
This blog post will discuss how a VPN is beneficial for business and entertainment. So if you are into business or entertainment, read on to get enlightened. Let's get started.
Access Geo-blocked Content
If you want to watch a movie that's only available in another country, you can use a VPN to access it. All you need to do is connect to a server in the country where the movie is available.
For instance, you can unblock Hulu with a VPN in Canada and watch all the US-only content. A VPN tricks the website into thinking you are in the US, letting you access the content.
The same goes for businesses. If you need to access a website only available in certain countries, you can use a VPN to unblock it. For example, many US-based companies use VPNs to access China-based websites.
You only need to connect to a server in China, and the website will think you are located there.
Improve Your Online Security
A VPN encrypts your online traffic with military-grade encryption. This means that your data is unreadable to anyone who might try to intercept it.
This includes your ISP, the government, and hackers. With a VPN, you can browse the internet without worry.
Businesses often use VPNs to protect their data from cybercrime. If you work for a company that handles sensitive data, like customer financial information, a VPN is essential.
You must choose a reliable VPN with tight security to keep your data safe.
Bypass Censorship
Are you living in a country with internet censorship? If so, a VPN can help you bypass the censors and access the internet freely. Many countries are now censoring the internet, including China, Iran, and Russia.
A VPN lets you circumvent the censors and access blocked websites. This is so important when looking for entertainment or business content that might be censored in your country.
Businesses often use VPNs to bypass government censorship. For example, if a company is based in China, it can use a VPN to connect to its US-based website.
Bypassing censorship also allows businesses to communicate more freely with employees and customers located in censored countries.
Protects You When Using Public WIFI
Some people like using public wifi for so many reasons, and some even use it for their business. While public wifi can be convenient, it's also dangerous.
Hackers often set up fake wifi networks in public places, like coffee shops and airports. They do this to steal people's personal information, like credit card numbers and passwords.
If you use a VPN, your data is encrypted, so even if you connect to a fake wifi network, the hackers won't be able to steal your information.
This is especially important for businesses, as corporate data is often valuable to hackers. This is also important when traveling, as you will often be using public Wi-Fi in airports and hotels.
Prevents Data Limitations
Some ISPs throttle or slow down certain types of internet traffic. This is often done to prevent congestion during peak hours.
However, it can also be done to limit certain types of content. For example, your ISP might throttle video streaming services like Netflix so as they don't incur extra costs.
A VPN prevents your ISP from throttling your traffic. By encrypting your data, the ISP can't see what kind of content you are accessing.
This means that you can stream video at full speed without worrying about data limitations. Also, a VPN comes in handy when trying to bypass data caps.
A Simple Security Tool
With a VPN, you do not have to invest heavily in security tools. A VPN is a simple and effective way to improve your online security.
It is also an easy way to bypass censorship and access blocked websites. If you are looking for a way to improve your online security, a VPN is a great choice.
There are many different VPN providers to choose from, and it is essential to choose the best, depending on your needs. Some are better for security, while others are better for bypassing censorship.
For instance, if you are into a business most of the time, you will need a VPN with tight security, compared to when you are streaming movies or just browsing the internet.
Conclusion
A VPN is a great tool to improve your online security. It is also an easy way to bypass censorship and access blocked websites.
If you are looking for a way to improve your online security, a VPN is a great choice. Ensure that you find a reliable VPN, depending on your needs, to make the most of this tool.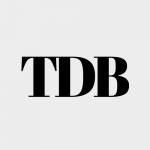 The Daily Buzz combines the pursuit of interesting and intriguing facts with the innate human desire to rank and list things. From stereotypical cat pictures to crazy facts about the universe, every thing is designed to help you kill time in the most efficient manner, all while giving you something to either laugh at or think about!