The first thing you need to understand about the Rust game is, this community is very hostile and brutal. If you are a beginner, surviving in this world can be next to impossible.
That is why in most cases, new players lose their hope and quit. But with proper guidance, you can conquer the world of Rust.
In this article, you will find some hidden tips and tricks that will help you build compounds, craft weapons, and raid successfully. So, keep on reading.
Tips to Master Rust Game
1. Always Choose Tools Over Weapons
As soon as you land in the world of Rust, you will be asked to choose one between weapons and tools. Always choose tools over firearms. If you want to move forward in this game, you need to make basements, mine nodes and kill animals.
You cannot do all these without your tools. A stone hatchet can cut many trees and stones at a time. This will boost your progress in this game. When you have a strong base, you can craft better weapons.
2. Keep a Bow at Your Side
Bows are one of the most useful weapons at the early stage of this game. Crafting a bow is also easy. You just need 50 cloth and 200 wood to make a bow. With 25 wood and 10 stones, you can make arrows. So, always make a bow to protect yourself in this game. Moreover, bows also enhance your shooting capabilities.
3. Collect Essential Components
In this game, you will find some important components which are used to make most of the in-game items. For example, springs, rifle bodies, and gears can be used to make guns. Apart from these, you can collect more essentials from the monuments, crates, and barrels to make armors, tools, and some of your basement elements.
4. Make Base Near Monuments
Monuments are the best places to make your home. You can easily farm in the monument and use the recycles to find new items. This is considered one of the best rust cheats.
But always keep one thing in mind: monuments are visited by other players, so you can get raided anytime. Thus, framing peacefully is difficult at monuments. So, evaluate the benefits and risk factors before making a basement near the monument.
5. Hear Footsteps
Like all other games, sound plays a huge role in the world of Rust. Every moving element makes sound here. So you can hear the footsteps of animals, enemies, and zombies. So, even when you can't see them, you can hear their footsteps. This can make a difference between life and death.
Moreover, every living being produces a different footstep sound. So, if you learn how to distinguish each type of footstep, you can plan your battles better.
6. Collect Low Grade
Low grade is one of the most important components in this game. You will need this to power the lamps, lanterns, and boats. These are very important if you are doing anything at night. You will find low-grade from cloth and animal fat. So farming animals will be really helpful.
A simple bow and arrow can help you to shoot long-range animals perfectly. You can also find low-grade from mining helmets and red barrels.
7. Upgrade Your Base
You need to upgrade your base to keep you and your friends safe and protect your base from enemy attacks. So upgrade your base walls with metal fragments, armors, stones, and metal sheets.
Such high-quality metals are very hard to breach compared to twig and wood. Though these can be expensive when you are at an early stage, they will be really helpful in the long run.
8. Watch Pro-gamers' Videos
Watching pro-players surviving the world of Rust is very helpful. It will give you ideas regarding making basements, crafting weapons, hunting, and fighting battles. They use many rare tricks which can make your rust journey smoother. Moreover, the advice they give on such videos can help you plan a better strategy.
Conclusion
These are some of the best tips and tricks that will help you to survive in the world of Rust. If you are playing this game solo from the beginning, you may face more defeats and instant death.
So, playing with experienced members is always advised. You can watch their battles and survival strategies.
Moreover, in such a world like Rust, death is inevitable. Always learn from your end and do not repeat the same mistake. So, keep these things in mind while playing Rust, and do not forget to enjoy this thrilling game.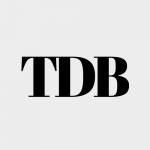 The Daily Buzz combines the pursuit of interesting and intriguing facts with the innate human desire to rank and list things. From stereotypical cat pictures to crazy facts about the universe, every thing is designed to help you kill time in the most efficient manner, all while giving you something to either laugh at or think about!