How do you arrange a perennial flower bed? It involves selecting suitable plants based on their height, bloom time, and color coordination.
Place taller plants at the back and shorter ones towards the front, considering their mature size. Group plants with similar needs together for easier maintenance.
Incorporate a mix of colors and textures for visual interest. Ensure a continuous bloom by staggering plants with different bloom times.
Add focal points and accents for added appeal. Finally, provide adequate spacing between plants for healthy growth.
A perennial flower bed is a carefully arranged and cultivated space that showcases a variety of perennial plants, which are plants that live for more than two years.
Unlike annuals that need to be replanted each year, perennials provide enduring beauty and can bring colour and interest to your garden year after year.
Arranging a perennial flower bed requires thoughtful planning, design considerations, and proper care to ensure the longevity and visual appeal of the bed.
By selecting the right location, choosing suitable plants, preparing the soil, and providing ongoing maintenance, you can create a vibrant and ever-changing display of flowers, foliage, and textures in your garden.
Planning and Designing – How Do You Arrange a Perennial Flower Bed?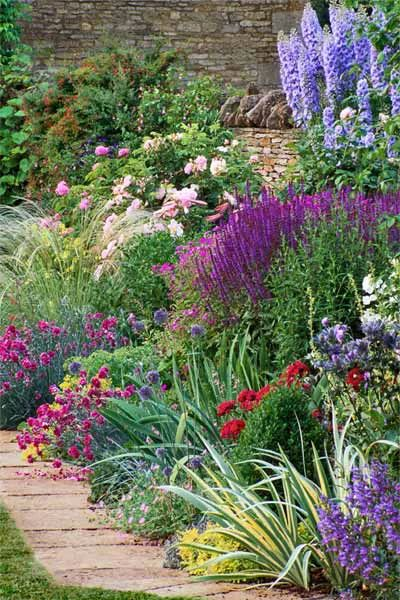 Image Credit: pinterest.com
1. Choosing a Suitable Location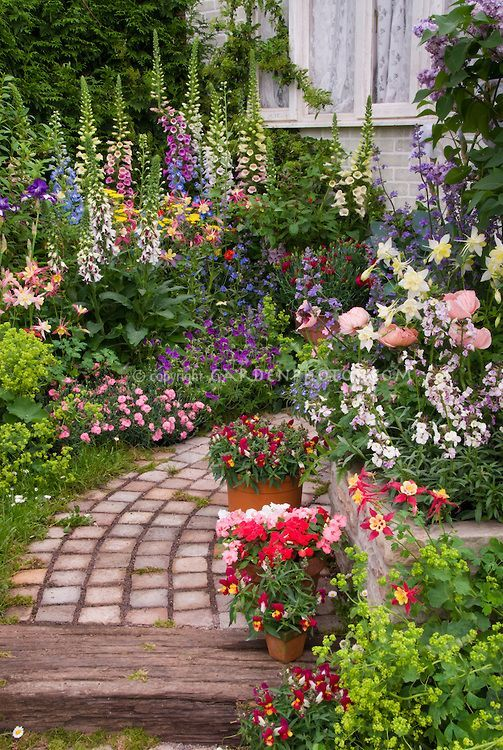 Image Credit: pinterest.com
Observe the area throughout the day to determine the sunlight and shade it receives. Most perennials thrive in full sun, while some prefer partial shade or shade.
Evaluate the soil composition and drainage of the chosen location. Perennials have different soil preferences, so selecting plants that thrive in your soil conditions is essential.
You May Also Be Interested in:
2. Determining the Size and Shape of the Flower Bed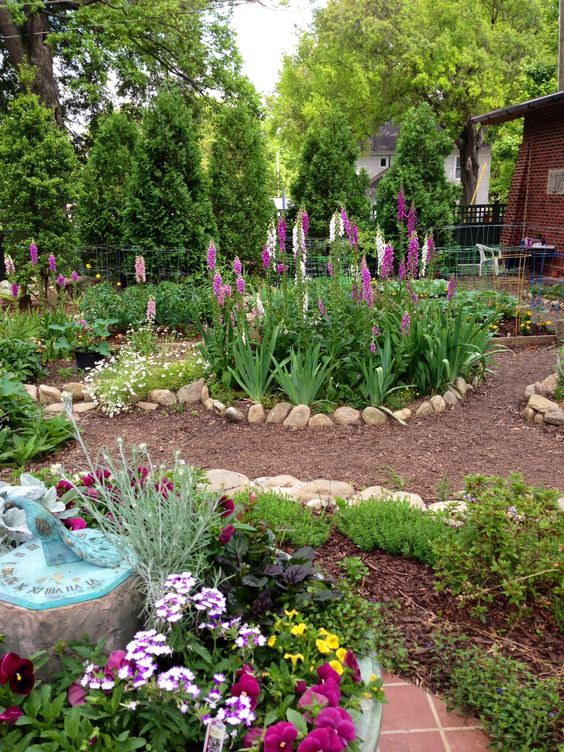 Image Credit: pinterest.com
Consider the available space and your design preferences when deciding on the size and shape of your perennial flower bed.
Factors include the overall dimensions, whether you want straight or curved edges, and how the bed will fit into the existing landscape.
3. Selecting Perennial Plants – How Do You Arrange a Perennial Flower Bed?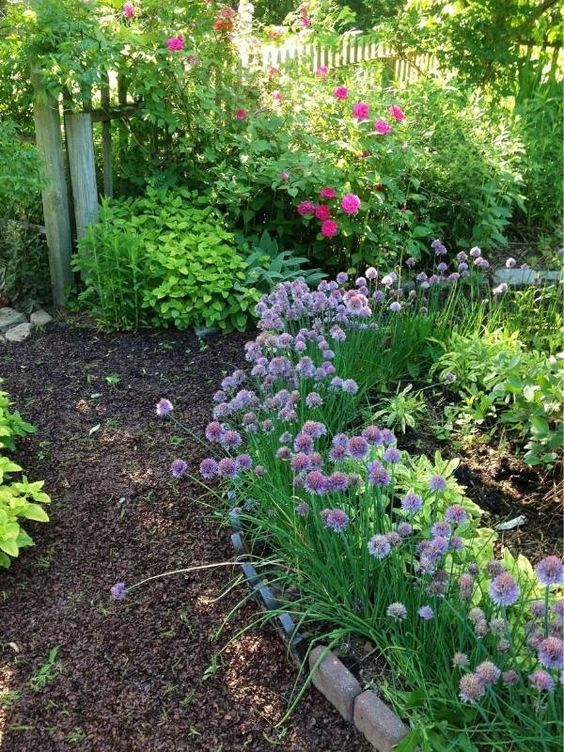 Image Credit: pinterest.com
Choose a combination of perennials with varying heights and spreads to create visual interest. Select plants that bloom at different times to ensure a continuous display of flowers throughout the growing season.
Explore different colour schemes and textures to create a visually appealing flower bed. Consider complementary or contrasting colours to enhance the overall aesthetic.
Preparing the Soil – How Do You Arrange a Perennial Flower Bed?
1. Clearing the Weeds and Debris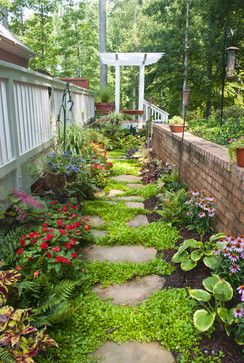 Image Credit: pinterest.com
Before starting the soil preparation process, remove any weeds, rocks, or debris from the designated area. This ensures a clean and healthy environment for your perennial flower bed.
2. Conducting a Soil pH Test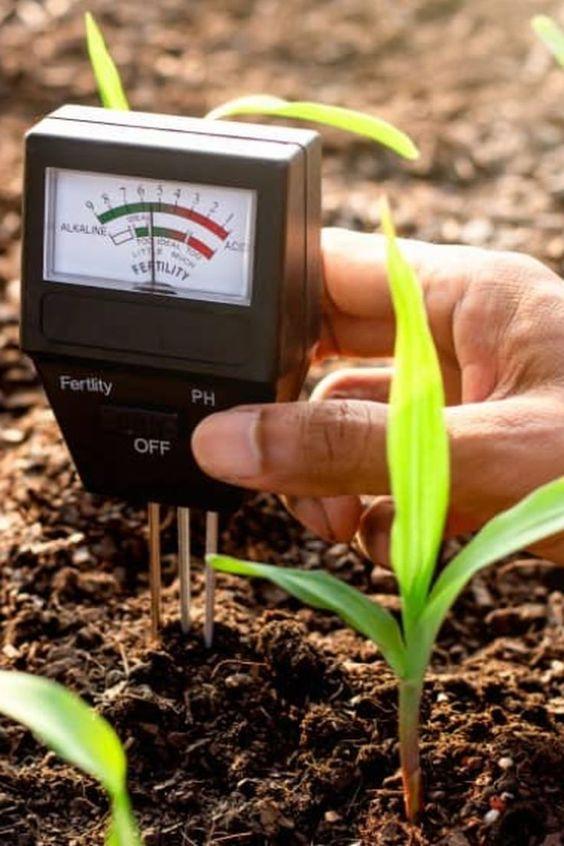 Image Credit: pinterest.com
Use a soil testing kit or send a sample to a local extension service to determine the pH level of your soil. Most perennials prefer a slightly acidic to neutral pH range (around 6.0 to 7.0), but some may have specific pH requirements.
3. Digging or Tilling the Bed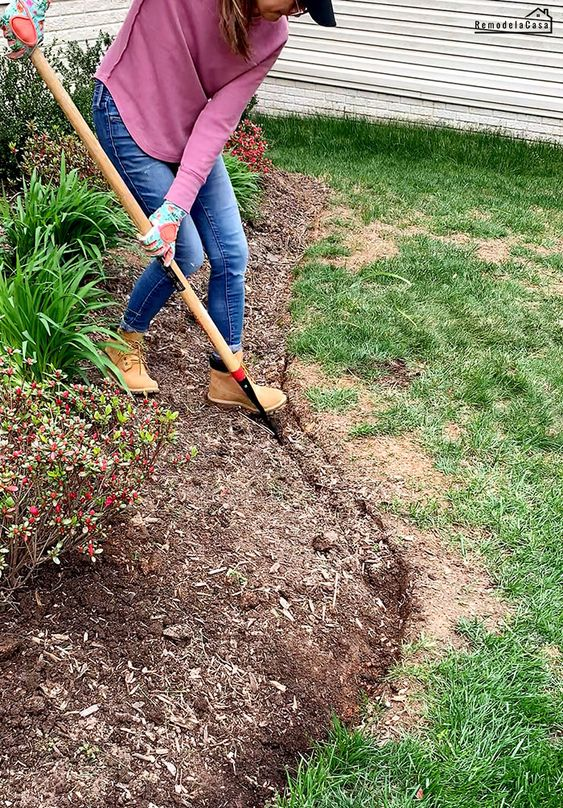 Image Credit: pinterest.com
Use a garden fork, spade, or tiller to loosen the soil to a depth of at least 8 to 10 inches. This helps break up compacted soil and improves root penetration and drainage.
Planting the Perennials
1. Gently Remove Plants From Containers or Pots
Carefully slide the plant out of its container, avoiding excessive disturbance to the root system. If the roots are tightly wound, gently tease them apart to encourage outward growth.
2. Firmly Securing the Plants in the Ground
Backfill the planting hole with soil, gently firming it around the roots. Avoid excessive compaction, as it can hinder root growth and drainage. Ensure that the plant is upright and stable in its position.
3. Watering Thoroughly After Planting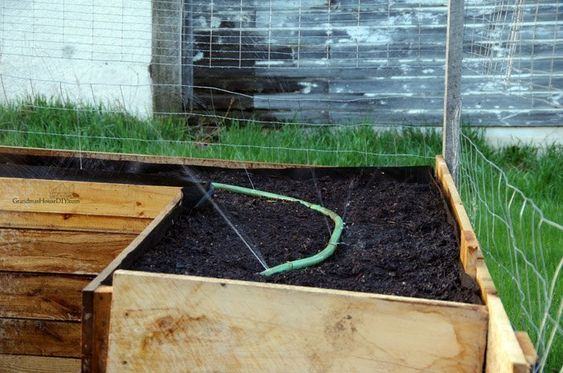 Image Credit: pinterest.com
After planting the perennials, water the bed thoroughly to settle the soil around the roots and provide moisture for the newly planted plants.
Use a gentle stream of water to avoid displacing the ground or damaging the plants.
Proper planting techniques are essential for successfully establishing perennial plants in your flower bed.
By following a planting plan, digging appropriate holes, positioning the root ball correctly, and providing adequate watering, you create favourable conditions for the perennials to grow and thrive.
Remember to handle the plants carefully during planting to minimize any stress or damage to their root systems.
Maintenance and Care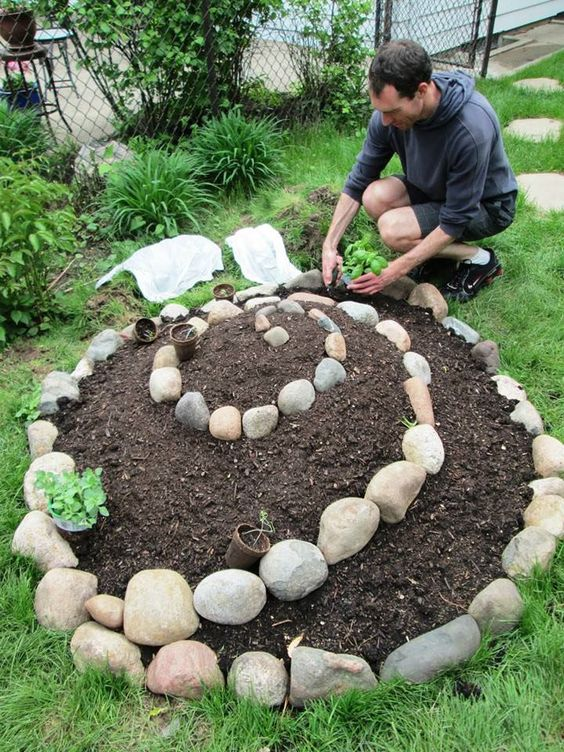 Image Credit: pinterest.com
1. Monitoring Soil Moisture Levels
Regularly check the moisture level of the soil in your perennial flower bed. Stick your finger into the soil to a depth of a few inches.
If it feels dry, it's time to water. Avoid overwatering, as it can lead to root rot and other issues.
2. Mulching the Flower Bed
Spread a layer of organic mulch, such as shredded bark or compost, around the plants in your flower bed. This helps retain soil moisture, suppresses weed growth, and moderates soil temperature.
Fertilizing the Perennials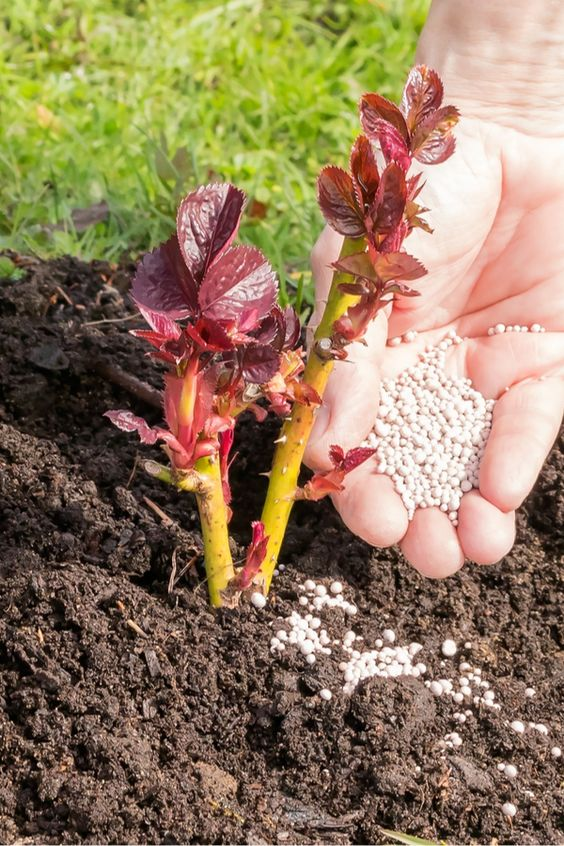 Image Credit: pinterest.com
Apply a slow-release, balanced fertilizer formulated for flowering perennials according to the package instructions.
Alternatively, you can use organic fertilizers like compost or well-decomposed manure to provide plant nutrients.
Pruning and Deadheading
Image Credit: pinterest.com
1. Removing Spent Flowers and Maintaining Plant Shape
Regularly remove faded or spent flowers from your perennials. This process, known as deadheading, encourages continuous blooming and prevents the plants from expending energy on seed production.
2. Cutting Back Perennials as Needed
Prune your perennials as necessary to maintain their shape, remove diseased or damaged foliage, and promote healthier growth. Follow specific pruning guidelines for each plant species.
Controlling Pests and Diseases
Regularly inspect your perennial flower bed for signs of pests, such as aphids or snails, and any symptoms of diseases like powdery mildew or leaf spots. Take appropriate action if any issues arise.
Seasonal Maintenance
Over time, some perennials may become overcrowded. Divide and transplant them in early spring or fall to rejuvenate the plants and maintain vigour.
Conclusion
How do you arrange a perennial flower bed? Creating and maintaining a perennial flower bed is a rewarding endeavor that allows you to enjoy the beauty and charm of flowering plants year after year.
Following the steps outlined in this guide, you can arrange a perennial flower bed that enhances your outdoor space, provides a habitat for pollinators, and adds value to your overall landscape.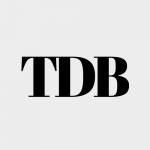 The Daily Buzz combines the pursuit of interesting and intriguing facts with the innate human desire to rank and list things. From stereotypical cat pictures to crazy facts about the universe, every thing is designed to help you kill time in the most efficient manner, all while giving you something to either laugh at or think about!