How do you arrange a flower bed for landscaping? It starts with careful planning and design considerations, beginning with the selection of a suitable location that provides proper sunlight and soil conditions.
Define the shape and size of the bed to fit the space and overall landscape design.
Plan the layout by considering focal points, pathways, and views. Select a color scheme that complements the surrounding landscape.
Choose a variety of plants with different heights, textures, and bloom times for visual interest. Group plants with similar water and sunlight requirements together.
Add hardscape elements like rocks or ornaments to enhance the design. Regular maintenance is important to keep the flower bed looking its best.
Arranging a flower bed for landscaping is a delightful way to enhance the beauty of your outdoor space.
Whether you have a small garden or a sprawling yard, a well-organized flower bed can transform your landscape into a vibrant and inviting oasis.
It not only adds visual appeal but also offers numerous benefits, such as attracting pollinators, creating a focal point, and providing a sense of harmony and tranquility.
In this guide, we will explore the various steps involved in arranging a flower bed for landscaping.
From assessing the site and planning to plant and maintenance, we will provide you with practical tips and insights to help you create a stunning flower bed that suits your aesthetic preferences and environmental conditions.
So let's dive in and discover the art of arranging a flower bed that will be the envy of your neighborhood.
Assessing the Place and Planning – How Do You Arrange a Flower Bed for Landscaping?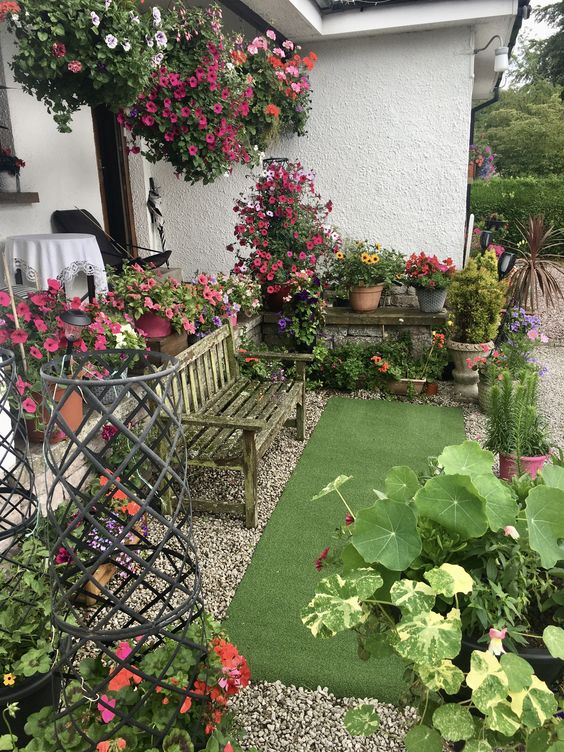 Image Credit: pinterest.com
Before diving into arranging a flower bed, it is crucial to assess the place and plan accordingly.
This initial step sets the foundation for a successful and thriving flower bed that can withstand the environmental conditions of your specific location.
1. Evaluating Sunlight, Soil Conditions, and Drainage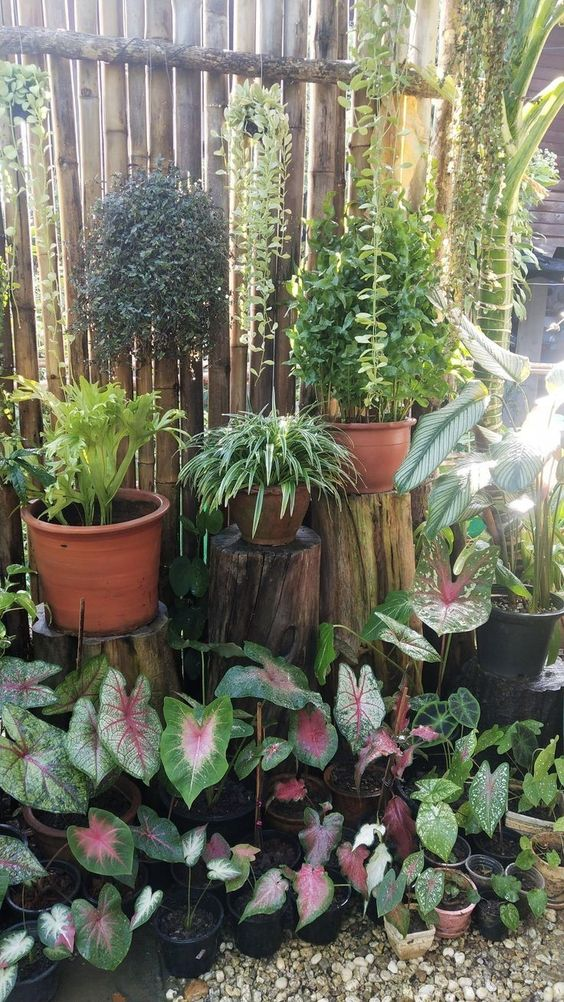 Image Credit: pinterest.com
Determine the amount of sunlight the area receives throughout the day. Observe if it is in full sun, partial shade, or full shade. This information will guide your plant selection.
Assess the soil conditions, including its texture, fertility, and drainage capabilities. Take note of any compacted or poorly drained areas that may require amendments or raised beds.
You May Also be Interested in:
2. Choosing the Right Location for the Flower Bed
Image Credit: pinterest.com
Identify a suitable area in your landscape that can accommodate the size and shape of the desired flower bed. Take into account the proximity to existing structures, trees, and other plantings to ensure adequate space for growth and prevent competition for resources.
3. Determining the Size and Shape of the Flower Bed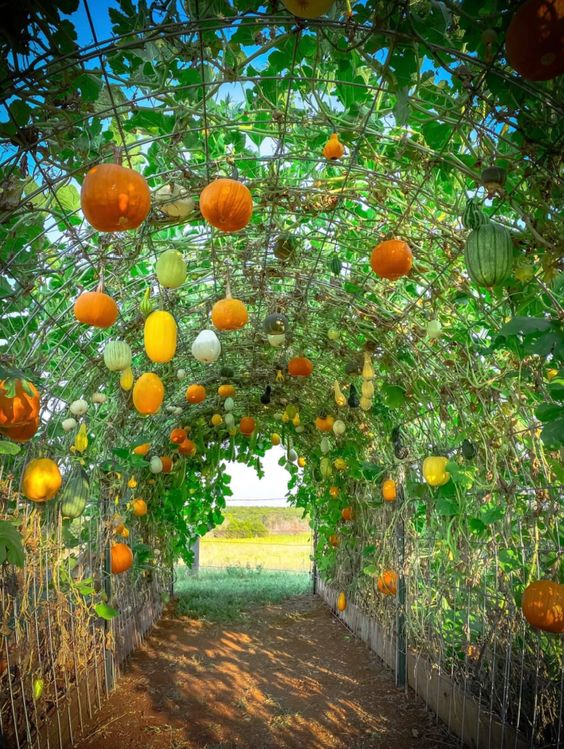 Image Credit: pinterest.com
Assess the available space and consider the overall dimensions of the flower bed. This will depend on your preferences, available area, and the number of plants you intend to include. Explore different shapes and configurations, such as rectangular, circular, or curved, to create visual interest and complement the surrounding landscape.
4. Selecting Appropriate Flowers and Plants – How Do You Arrange a Flower Bed for Landscaping?
Image Credit: pinterest.com
Research and choose flowers and plants that thrive in the identified sunlight and soil conditions. Consider their growth habits, bloom time, and maintenance requirements. Aim for a diverse selection of plants to create a visually appealing and dynamic flower bed. Mix flowers with varying heights, colors, and textures to add depth and interest to the composition.
Preparing the Flower Bed
Image Credit: pinterest.com
Once you have assessed the site and planned the layout of your flower bed, it's time to prepare the area to provide an optimal growing environment for your plants.
Proper preparation ensures that the soil is fertile, free from weeds and debris, and ready to support healthy plant growth.
1. Clearing the Area of Debris, Weeds, and Grass
Image Credit: pinterest.com
Remove any rocks, sticks, or other debris from the flower bed area. These can hinder plant growth and make it difficult to dig and plant.
Eliminate existing weeds and grass by either manually pulling them out or using appropriate weed control methods. This prevents competition for nutrients and reduces the chances of weed growth in the future.
2. Removing Rocks and Other Obstacles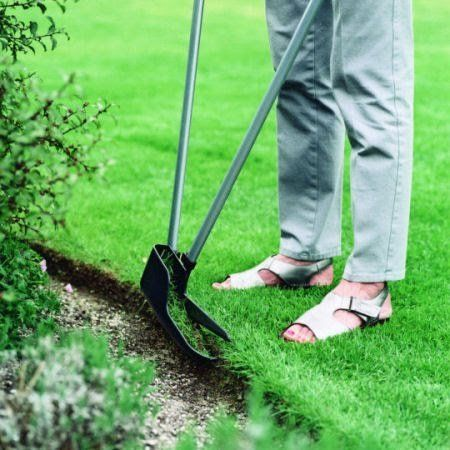 Image Credit: pinterest.com
Scan the flower bed area for any large rocks, roots, or other obstacles that may interfere with planting or affect the growth of your plants.
Remove them to create a smooth and even planting surface.
Consider the depth of the flower bed and ensure there are no underground utilities or cables that could be damaged during digging. Contact your local utility companies if necessary.
3. Amending the Soil for Optimal Plant Growth
Image Credit: pinterest.com
Test the soil's pH level and nutrient content using a soil testing kit or by sending a sample to a laboratory. This helps determine if any amendments are required.
Add organic matter such as compost, well-rotted manure, or leaf mold to improve soil fertility, structure, and drainage. Work the amendments into the top several inches of soil.
4. Add Edging or Borders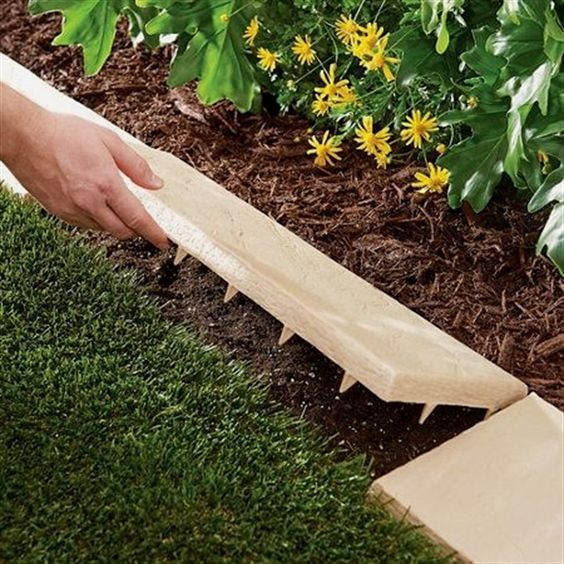 Image Credit: pinterest.com
Add edging or borders around the flower bed to create a distinct boundary and prevent grass or weeds from encroaching.
Choose from various materials like bricks, stones, metal, or plastic edging based on your preferences and the overall aesthetic of your landscape.
Designing the Flower Bed – How Do You Arrange a Flower Bed for Landscaping?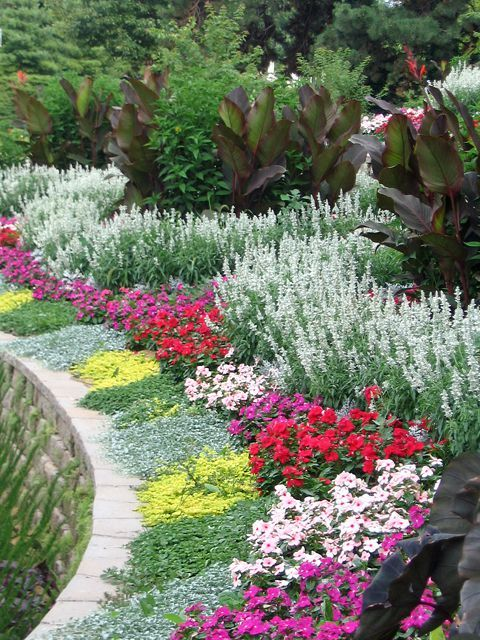 Image Credit: pinterest.com
Designing a flower bed involves creating a visually pleasing arrangement of plants, considering factors such as focal points, color schemes, and overall aesthetic appeal. By carefully planning the design, you can achieve a harmonious and captivating flower bed that enhances the beauty of your landscape.
Providing Maintenance and Care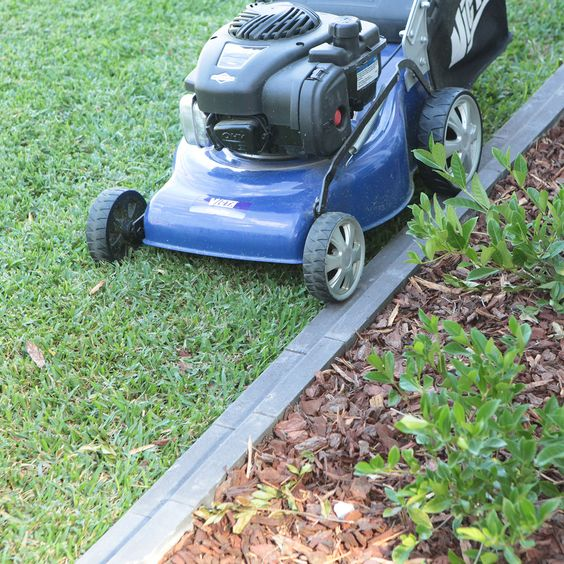 Image Credit: pinterest.com
Maintaining a flower bed is essential for the long-term health and beauty of your landscaping.
Regular maintenance tasks and proper care ensure that your plants thrive, weeds and pests are controlled, and the overall appearance of the flower bed remains pristine. Here are some important aspects to consider:
Conclusion
How do you arrange a flower bed for landscaping? It is a rewarding and creative endeavor that lets you transform your outdoor space into a vibrant and visually stunning haven.
By following the steps outlined in this guide, you can successfully create a flower bed that not only enhances the beauty of your landscape but also provides numerous benefits such as attracting pollinators and fostering a sense of tranquility.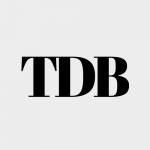 The Daily Buzz combines the pursuit of interesting and intriguing facts with the innate human desire to rank and list things. From stereotypical cat pictures to crazy facts about the universe, every thing is designed to help you kill time in the most efficient manner, all while giving you something to either laugh at or think about!