The popularity of NASCAR appears to be on the rise once again. Although crowds and TV audiences may have been shrinking over the last decade, the popularity of NASCAR has never really gone away.
While audiences attending live races at circuits and watching on TV have declined significantly over the last decade, NASCAR remains the most popular motorsport by far.
It is a truly American racing series, and according to a recent study published by UC Davis, NASCAR aficionados consider themselves to be some of the most patriotic sports fans around.
Traditionally most popular in the southern states, the recent banning of the Confederate flag has proven divisive amongst some core supporters.
However, NASCAR has grown steadily in other regions of the USA, especially in the north and west, with more races hosted in those locations.
NASCAR is actively seeking to become a more diverse and inclusive sport, as the recent outpouring of support for Bubba Wallace and the BLM movement clearly indicated.
The 26-year-old has enjoyed a promising stock car racing career, whilst also becoming one of the most successful African American NASCAR drivers of all time.
Essentially, it's fair to say that while NASCAR is a motorsport built on strong traditions and values from the past, it has now identified a need to continually adapt and evolve, attract new audiences, and embrace new technologies.
In a world where sports fans are flocking to streaming services, NASCAR needs to do the same to increase its reach and appeal.
Greatest NASCAR Drivers of All Time
Although NASCAR itself may have evolved and changed over the years, one constant is the series producing some of the most skilled and competitive drivers of any motorsport. For additional news and history, you can learn more about NASCAR at WSN.com, where there is further information on the backgrounds of these three drivers – widely considered the greatest.
An icon on and off the track, Happy Birthday to The King! 👑🎂 #RichardPetty pic.twitter.com/EpNUZFWWUt

— Richard Petty Motorsports (@RPMotorsports) July 2, 2020

Known in racing circles as "The King" for his accomplishments, Richard Petty was the first driver to win the NASCAR Cup Championship seven times.
His remarkable driving career also spanned five decades and 1,184 races, from his very first in the 1958 Jim Mideon 500, to his very last ride in 1992 in the Hooters 500 at Atlanta Motor Speedway.
The 83-year-old NASCAR legend has also been a successful team owner and popular race broadcaster.
Dale Earnhardt started his illustrious career in 1975 and was famed for his aggressive driving style, earning nicknames including "The Intimidator" and "The Man in Black" for fearsome competitiveness.
Unfortunately, Earnhardt was killed in a crash during the last lap of the Daytona 500 in 2001, following which NASCAR and other motorsports implemented numerous key safety changes.
Though he hasn't won a race since the 2017 AAA 400 Drive for Autism in Dover, the spectacular career of Jimmie Johnson puts him right up there with the best. Since claiming his first race win at the UAW-GM Quality 500 in Charlotte, Johnson has participated in a devilishly impressive 666 races, with 83 wins and 370 top-ten finishes.
The 44-year-old is also the third member of that most elusive club of drivers, alongside Dale Earnhardt and Richard Petty, having won NASCAR Cup Championship seven times to date.
Everyday Folk & Celebrities Love NASCAR
One of the great aspects about NASCAR is the level of access available to ordinary fans. This can range from meet-and-greet autograph sessions with drivers ahead of big races, to packages whereby fans can even get to be driven around the most famous American circuits.
Sometimes, those lucky fans might even get to rub shoulders with movie stars and music icons.
Happy Birthday, Stan Barrett!! 🎂

Barrett ran the first race for new NASCAR team owners Hal Needham and Burt Reynolds. He finished 13th in the 1981 Daytona 500. #SkoalBandit pic.twitter.com/TTX92vTVkp

— NASCAR Legends (@LegendsNascar) June 26, 2020

More often than not, the appearance of movie stars at NASCAR events is tied to the promotion of their latest movies, including sponsorship deals providing the colorful livery on cars. However, there's a huge list of celebrities who are massive fans of NASCAR, keen to attend races at every opportunity.
Tom Cruise brought NASCAR to the silver screen with the 1990 blockbuster, Days of Thunder, portraying a young up-and-coming driver battling for glory. Meanwhile, Keifer Sutherland released NASCAR: The IMAX Experience, allowing him to portray both his passion and the thrilling nature of the sport itself.
Perhaps one of the most successful in combining his acting vocation with NASCAR was Burt Reynolds. Many of his most famous roles were behind the wheel of iconic American cars, including 1983 action comedy Stroker Ace, playing the role of an arrogant NASCAR champion racing a Ford Thunderbird.
Interestingly, that role was inspired by actual NASCAR experience, with Reynolds having partnered with Hal Needham and Paul Newman, forming a team that competed in the 1981 season.
They weren't the first and certainly won't be the last celebrity participants in NASCAR, given the high-octane and heart-pumping appeal of this fabulous motorsport.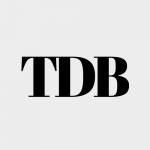 The Daily Buzz combines the pursuit of interesting and intriguing facts with the innate human desire to rank and list things. From stereotypical cat pictures to crazy facts about the universe, every thing is designed to help you kill time in the most efficient manner, all while giving you something to either laugh at or think about!