The first half of 2020 was turbulent, thanks to the onset of the COVID-19 crisis. Between the resulting lockdowns and all the hours spent at home, many people had time available to reflect on their own values, desires, and dreams.
With beauty salons being closed and elective surgeries postponed, many beauty treatments were out of reach to the public. However, that didn't stop Australians from seeking consultations for cosmetic procedures during the heart of the crisis. In fact, the lack of availability appears to have made beauty treatments seem all the more attractive, as evidenced by the considerable spike in inquiries from new clients.
Now that elective surgeries have resumed, Australians are flocking to clinics to undergo a broad variety of beauty treatments and cosmetic surgeries. The following are 4 of the top beauty and cosmetic surgery trends we're currently seeing:
1. Inclusivity
If there's an all-encompassing and influential lifestyle trend that has manifested itself so far in 2020, that trend would be inclusivity. This broad trend is influencing every industry and occupation on earth, from beauty to toy manufacturing to policing to politics.
In the realm of beauty, manufacturers are challenging themselves to find ways to become more inclusive in the skincare, cosmetics, hair care and other products they offer. This means, for example, cosmetics manufacturers are broadening their collections of foundation and concealer to match a greater variety of human skin tones. It also means that more gender-neutral and gender-inclusive products are finding their way into the marketplace.
Cosmetic surgeons already have a history of broad inclusivity in their service offerings. They've been discreetly helping people of all ethnicities and genders to better meet their body image goals – whether they wish to look younger, thinner, plumper, more voluptuous, fitter, more masculine, more feminine or some combination thereof.
And they do this without judging. Dr. Ajaka of Cosmos Clinic in Australia, in a recorded interview with The Morning Show, told the audience,
<blockquote>"What I say to my patients is I'm not here to judge you on the shape you want. I'm here to help them achieve the shape if they want to get it, in a way that's as safe as possible."</blockquote>
2. Fuller Looking Jawlines
Along with the rise of Zoom and the continued popularity of selfies, peoples' faces – in particular, their jawlines — have been in the spotlight. Because of this, many of the most current popular beauty treatments have been focused on improving the appearance of the jawline.
Jawline contouring is one possibility. This is achieved by injecting muscle relaxants into the target areas of the jawline. This procedure frequently results in a more youthful look.
The jawline can also be treated using dermal fillers. This treatment can help to enhance the angle of one's jawline, making its appearance more appealing overall.
3. Both Surgical and Nonsurgical Body Contouring
Liposuction remains a popular option for body contouring; but, nowadays, there are some additional options for sculpting procedures that are less invasive.
One possibility is Coolsculpting, a procedure in which cryolipolysis technology is applied to fat cells located under the surface of the skin. These fat cells are frozen. The body's immune system then responds by eliminating the unwanted frozen cells, resulting in an attractively slimmed-down silhouette.
4. Sleeker Bustlines
Breast augmentation surgery remains extremely popular in 2020. However, the overall trend is towards more discreetly enhanced bustlines than what we've observed in past years. Some women who choose to have this procedure are opting for smaller, less obvious implants; and some are undergoing the procedure in only one breast because they want to correct an imbalance.
These are some of the broader beauty and cosmetic surgery trends we're seeing in Australia and globally. There are, of course, many other interesting trends afoot in addition to these; some of the others include more telehealth consultations and a greater amount of effort being made to keep healthcare facilities spotless and sanitised. These rising trends are a natural response to the concerns that have arisen as a result of the COVID-19 crisis. There are likely to be a number of additional changes taking place as the industry works to adapt to all the new challenges.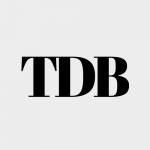 The Daily Buzz combines the pursuit of interesting and intriguing facts with the innate human desire to rank and list things. From stereotypical cat pictures to crazy facts about the universe, every thing is designed to help you kill time in the most efficient manner, all while giving you something to either laugh at or think about!