Consistently ranking in the uppermost of Google's SERPs or any other available search engine results is even more difficult for B2B companies.
Online businesses seeking more traffic from search engines in 2022 will need to rethink their Search Engine Optimization (SEO).
After all, search engines are, by nature, a buyer-initiated channel. People are looking for specific terms, functionalities, and experiences when they search and helping them find you (through these factors) is the best—— thing you can do to improve your B2B site ranking.
These factors themselves are not new, and the balance of power among them continues to change.
Lately, we've seen Google judging sites after their page experience and content, and it seems like this trend is not going anywhere soon. Here's what to look for when optimizing your B2B site for ranking:
Factor 1: Following on-page SEO Best Practices
Coming up with the best B2B SEO practices can be challenging if you don't know where to begin. But no matter where you're starting from, coming up with consistent practices is critical for success.
This is a reason enough for businesses to start tailoring their marketing to their specific niche.
Factor 2: Focusing on the Relevance and Quality of Content
Content marketing leads to a great ROI. Even recent data shows that 30% of marketers consider content to have the "highest ROI" of all channels. This is why B2B companies use content to share the word about their business.
But the real power of content lies in the quality and relevance of the content you publish. For example, serving your audience with relevant industry studies can be a no1 type of content that you can share and back up with actual data.
You can give other blogs relevant references to back their content with and yourself more material to nurture leads. Speaking of leads, recent findings hint that 31% of B2Bs are using email newsletters as a way to nurture leads.
For example, the fact that you have a weekly newsletter gives your visitors a genuine reason to become a lead. People are sick of generic pitches like "sign up for updates".
They want the real benefit of a newsletter, be kept up to date with whatever you've done lately and a reminder that you exist.
Complete guides are another form of potent content that could keep audiences and potential leads coming back for more.
And there's no wonder why: when done right, complete guides are a pleasure to read and share. Plus, Google ranks them pretty well.
A legit complete guide should cover the topic from top to bottom. It should also include the fundamentals, techniques, strategies, terminologies and more.
The difference between a traditional blog post and a really professional complete guide is that a guide can take about 5-10x more time to write and research. And that's because a good complete guide should be really comprehensive.
Factor 3: Performing Keyword Research
Keywords and industry-specific terms play an important role in ranking. Reason? Increasingly more people are using Google to search for the product/service they want, often placing retailers in competition with one another.
Business-to-business firms are no exception here. The more a business grows, the more people turn to Google for answers. Now you probably understand why it's so critical for your firm to appear at the top of the SERPs.  
The only way you can do this is by using the right keywords and doing the right research.
You can either conduct your own market research or hire experts like Savanata Market Research to pull out high-impact insights and get a point of view for the direction of your business.
For a sound keyword strategy, you should rethink your keyword campaign as though you're targeting a broad B2B customer base and not a B2C.
Let's say you are a business-to-business tech company creating content about deploying AI. Despite creating industry-specific and quality content, including a keyword phrase like "fantastic computers" won't help drive customers to your page because people usually don't Google for this sort of thing.
But if you're using "the benefits of AI" as a keyword, then this is more likely to send readers to your article. It's no secret in that, other than phrases people are usually using when searching for this topic.
Factor 4: Improving Page Experience
Page experience is another determining factor in Google search ranking. After Google announced its mobile-friendly update, it became a top-of-mind priority for online businesses to optimize for modern and less patient consumers.
Starting with the page load time to a clear focus on the layout and reading flow: all these factors can massively influence a web page's performance and the associated experience.
The speed of a site is a critical factor that should not be overlooked when it comes to ranking. That said, there are tools that you can use (Google PageSpeed Insights) that can help you measure and optimize the load time of your website for both mobile and desktop.
But that's still not enough to escape the praying eye of Google. The search engine also evaluates the dwell time and the number of pages someone looks at in the page experience.
Whenever someone jumps back to the search results, that's a clear indicator that your page doesn't deliver the desired content for the visitor, and the page will rank lower for the same search query in the future.
Alas, you have to be present on Google if you want to be found by your target audience. And the only way you can do that is by following the few factors that influence Google rankings the most.
If you focus your search engine optimization on these factors, you can secure a clear digital advantage even with few resources.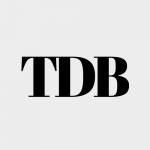 The Daily Buzz combines the pursuit of interesting and intriguing facts with the innate human desire to rank and list things. From stereotypical cat pictures to crazy facts about the universe, every thing is designed to help you kill time in the most efficient manner, all while giving you something to either laugh at or think about!