No one alive today can recall a world without phones, but if you have a family member who recently turned 100, someone in your family was alive before international calling was conceivable. Granted, they likely do not recall it. In April 1921, little over a century ago, the first international call was made from Key West, Florida to Havana, Cuba. Since then, e-mails, cell phones, video chatting, and other technologies have emerged. It is not difficult to communicate with one another.
With the rise of the internet and the abundance of apps like as WhatsApp and Zoom, dialling an international number may feel more like a lost art than a necessary skill. Nevertheless, we believe it is a vital skill to possess. This article will cover the fundamentals of country codes, including what they are, how they function, how to use them to make a phone call, and how to seek up a specific country code in preparation for your next international call.
What are nation codes?
You might think of a whole phone number as a map or set of instructions that inform the phone company how to route your call from A to B. The longer the directions will be, the further distant the location is.
Consider the fact that country codes function similarly to area codes. When phoning someone with the same area code as ourselves, it is unnecessary to add the code. If we are in the United States, we dial a seven-digit number, and the lack of an area code indicates to the phone provider that we are calling someone in our local region. You might imagine that adding an area code instructs the phone company to first zoom out on a map to locate the suitable location before zooming back in to identify the exact person we are attempting to call.
The same applies to country codes. Country codes are a set of digits that must be dialled to specify the destination country for an international call. We rarely mention them because we typically call individuals who have the same country code as us. When we add a country code, it alerts the phone provider to zoom out on their map and locate the correct country. Following the country code, the numbers we dial include an area code.
Country codes frequently differ per nation. The majority of countries have two-digit or more dialling codes. Typical dialling codes for international calls include 33 for France, 44 for the United Kingdom, 91 for India, 86 for China, and 52 for Mexico, among others. There are exceptions for countries with a country code 1 such as Canada, the United States, and its territories. Three-digit codes are assigned to countries with less inhabitants. Republic of Ireland is an example, as its country code is 353.
What Constitute International Dialing Codes?
In addition to country codes, you must dial a prefix prior to making an international call. This prefix is known as an international calling code, an exit code, or a dial-out code. An international calling code is utilised to identify the calling country. Its principal function is to indicate that an international call is being made.
The majority of countries utilise two standard codes, 00 and 001. Mexico, the United Kingdom, France, Malaysia, and India frequently utilise the international dialling code 00. Countries like as Canada, Jamaica, Australia, the United States, and overseas territories utilise the second international calling code, 011. There are also other codes, such as 009 for Nigeria, 010 for Japan, and 119 for Cuba.
When contacting overseas, it is not necessary to dial the country's international calling code. You dial your country's calling code to inform the phone company that you are about to make an international call. It is more of a heads-up than a set of detailed instructions.
However, technical developments have made it possible for most cell phones to merely display the plus symbol to signify an international call. Therefore, it is no longer essential to dial an international calling code before a country code. The plus symbol will suffice.
Consider two relatives who reside in the same municipality and have the same area code. When they want to call one another, they can do so with a seven-digit number. When a family member relocates but remains in the same nation, it is necessary to give the area code. When that same family member goes abroad, you must dial a '+' (which represents your country's exit code) followed by their country code before dialling their new number.
Suppose this relative now resides in the United Kingdom; dial their number as follows:
– Substitutes for the international dialling code
The country code for the United Kingdom is 44.
1296 – Area code
999999 – Mobile number
Therefore, their whole international phone number appears as follows: +44 1296 999999.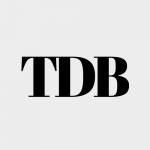 The Daily Buzz combines the pursuit of interesting and intriguing facts with the innate human desire to rank and list things. From stereotypical cat pictures to crazy facts about the universe, every thing is designed to help you kill time in the most efficient manner, all while giving you something to either laugh at or think about!