The price of living is at an all-time high. Many people are working long hours just to cover basic needs.
Families everywhere are struggling financially due to the global pandemic, and many find very little left over at the end of a working month.
At times, unexpected bills arise, or it may be you have medical costs to cover for yourself or a loved one.
Whatever the reason it's tempting to borrow some money on credit such as cards or loans and at times it may be the only option without enough funds to cover the cost.
Deciding on whether to take on a loan is a big decision and not to be taken lightly. Before deciding, it's useful to ask some honest questions. Why do I need the loan ? Is it essential or a luxury?
Can I afford the repayments (plus interest)? Will I struggle with other daily costs if I have the additional outgoing?
If you answer these questions honestly and still decide to go ahead, what are some ways to approach lending in a sensible way?
Compare
The first step is to compare different loan options and find out which provider has the best rate. This may take some time but is well worth the effort as interest rates vary greatly and will affect how much you pay back overall.
Many companies offer an eligibility check option, and you can learn more here about personalized loans to suit you and answers to frequently asked questions regarding loans and repayments.
Read the Small Print
For the sake of transparency, loan companies are required to provide all information regarding the loan before releasing funds, and it's vital to read the T&Cs, so you are fully aware of what you're committing to.
All too often, loan terms are in the small print, and you may have to read through lots of jargon to get the information you need.
Don't be tempted to skip this, as you don't want any nasty surprises when it comes to repayments and interest fees.
Many loans offer lower interest rates if you pay it off in less time. If it's affordable, opt to pay the loan in the least amount of time possible to avoid unnecessary debt and avoid the higher charges.
You will also need to avoid late payment fees, not only is it costly to pay extra money just because of forgetfulness, it can also be detrimental to your credit score.  
You should also look out for fees that are applied should you want to pay off the loan early.
If you've agreed to pay a loan over X amount of months then the bank will be charging interest based on that allotted time, they're never happy to lose the extra interest payments, so they apply a fee; sad, but true!
Consider Credit
When applying for loans, always consider your credit score. Applying for too many at once and in a short time can lower your score quite substantially and leaders will be reluctant to offer you a loan.
You are unlikely to be accepted for a loan with a credit score lower than 700, so it is wise to check this out before making applications.
If you've been with your current bank or building society for a long time, then it's always worth approaching them first. Having built a relationship with them, you are more likely to get a good deal if you're a loyal customer.
Banks value loyalty and want to keep you as a satisfied customer, so negotiating rates is easier.
What to Avoid
The biggest pitfall to avoid when getting credit is lack of affordability. Quite simply, if you can't afford to make the monthly repayments, along with the interest, then you should not take out a loan.
Getting into debt is a slippery slope, and it may be that finding other sources of income is advisable.
If applying for a loan is your only option, then be sure to be honest with the lender. Be transparent about existing debts. Lenders will discover other debts anyway, and lying on an application could land you in heaps of trouble.
Don't be tempted to take the longest term available to pay back the loan. You will likely pay loads more in interest, and it's easy to view the loan as a regular monthly outgoing instead of an existing debt.
If you opt for a loan without early payment fees, attempt to pay off lump sums whenever you can, so the debt is reduced quicker.
If you have taken out the loan to consolidate other debts such as credit cards, be sure to cut those cards up and refrain from using them.
If you continue to use them and have to pay the monthly loan, you can quickly end up in hot water with high monthly payments that could spiral out of control.
Taking out a loan is a big commitment and not a decision to be taken lightly, but with research and a sensible approach you can enjoy life free from long term debt.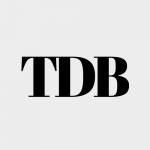 The Daily Buzz combines the pursuit of interesting and intriguing facts with the innate human desire to rank and list things. From stereotypical cat pictures to crazy facts about the universe, every thing is designed to help you kill time in the most efficient manner, all while giving you something to either laugh at or think about!