Overview of Precious Metals
The demand for rare and valuable materials is high in the investing and jewelry-making industries.
Commodities such as gold, silver, and platinum, known as precious metals, are often sought after for their intrinsic value and ability to function as a form of investment protection.
These metals also possess high resistance to corrosion and oxidation, making them ideal for crafting jewelry and other decorative items.
Their durability and value make precious metals an excellent choice for those in both industries looking for a worthwhile investment or a material to create lasting pieces.
Investing in these metals can be a great way to protect your wealth and keep it safe. When investing in these metals, it is essential to thoroughly research and be aware of the current market trends.
Knowing when to buy and sell these metals can help maximize returns and mitigate risks. Let's dive deep into the basics of precious metals –
What Are Precious Metals?
Precious metals are one of the oldest forms of wealth and currency. Since ancient times, humans have been using them to exchange, earn, and store wealth.
Gold, silver, and platinum are the most well-known rare metals, but other rare metals, like palladium, rhodium, and iridium, also have great value.
Precious metals are renowned for their intrinsic value. They are highly sought after for their beauty, industrial use, and ability to retain their value over time.
The Different Types of Precious Metals: Gold, Silver, Platinum and More
Metals possess value, aesthetic appeal, and rarity, making them ideal for investment or treasured possessions.
Often used as a medium of exchange, store of value, and investment, precious metals have a wide range of uses.
These shimmering treasures of the earth have been used for currency, adornment, and as a symbol of wealth and status.
Whether you're a collector or an investor or appreciate their beauty, there are many different types of precious metals to explore. Let's look at the information below about gold, silver, and other metals.
Gold has intrigued humanity since ancient times and is widely accepted as the most popular and valuable precious metal.
Its malleability, coupled with its radiant appearance, has made it a staple in jewelry-making and coinage.
Silver is the second most popular precious metal. Silver is a shiny, white/grey metal that is known for its affordability.
Silver is often used to make jewelry and other items. Silver is a popular investment and generally less volatile than gold.
Platinum is the ultimate symbol of luxury and exclusivity. This rare and precious metal is known for its striking gray color and beautiful metallic shine.
However, it is not just a metal but an embodiment of elegance and beauty, making it perfect for creating luxurious jewelry, watches, and other items.
Evaluate the Purity and Condition of Metals
Assessing the purity and condition of precious metals is crucial in determining their value. The karat value, the percentage of pure gold or silver in an item, is the primary measure of a precious metal's purity.
Higher karat values indicate more excellent value, and testing the metal with an acid solution is the standard method for determining karat value.
Additionally, evaluating the overall condition of an item, including any scratches, dents, or other imperfections, also affects its value.
To ensure accuracy and precision in evaluating purity and condition, it is common for precious metals to be sent to professional laboratories for analysis.
Here, multiple techniques such as weighing, microscopy, acid testing, and x-ray fluorescence are utilized to determine the karat value, purity, and other aspects of the metal.
Furthermore, experts will also use tools such as magnifiers, loupes, and other similar devices to examine the item's condition.
Evaluating the purity and condition of precious metals is crucial in determining their actual value and authenticity.
Why Invest in Precious Metals?
When it comes to investments, many people consider precious metals as a solid option. But why, exactly, are they so valued?
Precious metals, such as gold, silver, and platinum, are considered a hedge against inflation, meaning that their value tends to increase as the purchasing power of a currency decreases.
Additionally, these metals have a long history of being a store of value and are known to retain their worth over time.
Furthermore, their physical properties make them ideal for jewelry, electronics, and other industries. This combination of intrinsic value, long-term stability, and multiple uses makes precious metals attractive to investors.
How to Invest in Precious Metals?
Investing in diverse assets is an intelligent way to safeguard your finances. One avenue worth considering is precious metals, such as gold, silver, and platinum.
These metals offer a great way to add value to your portfolio and hedge against inflation. But first, finding a trustworthy and reliable source for your investments is crucial.
BOLD Precious Metals stands out as one of the best providers of gold and silver bullion, with a wide variety of coins and bars at competitive prices.
They also offer secure and insured storage solutions, so you don't have to worry about where to store your valuable metals.
With Bold Precious Metals, you can easily make your purchases and have them shipped directly to your door.
So make an informed decision and consider investing in precious metals to secure your financial future. With BOLD Precious Metals has a reputation for quality and service, so be confident knowing that you are getting the best products at the best prices.
Start Metal Collection
Starting a precious metals collection can be an exciting and rewarding endeavor. For centuries, investors and collectors alike have been drawn to the beauty and durability of these metals, from gold and silver to platinum and palladium.
When beginning a precious metals collection, it is essential to do your research and understand the intrinsic value of the metals.
Consider factors such as rarity, purity, and weight, as these can impact the value of a metal. For example, gold coins are typically sold based on their gold content, measured in karats.
Higher karat corresponds to a purer gold content. Additionally, coins made of different precious metals may have different rates of return or be available in various sizes or denominations.
Getting privy to the different types of precious metals, such as gold bars, coins, rounds, and bullion, is also essential.
Once you understand the types of precious metals available and their value, you can begin to build your collection. Most collectors start with coins, which are the most affordable option. However, you can also find rare coins worth much more than their face value.
Buy gold or silver bullion bars if you want to invest in larger quantities of precious metals. These are typically a more cost-effective way
to invest in precious metals. Whether you are looking to invest or start a collection for your own enjoyment, starting a precious metals collection can be a great way to diversify your portfolio and add a touch of beauty and value to your life.
Smart Addition to Your Investment Strategy
Incorporating certain types of metals into your investment portfolio can be an intelligent move for diversification and risk management.
These metals have historically been shown to retain value over time and can act as a hedge against inflation.
They also tend to have a low correlation with traditional assets such as stocks and bonds, making them an exciting option to mitigate risk and seek growth potential.
To begin your precious metal investment journey, you need to find a reliable source for your metals.
BOLD Precious Metals is one of the best sources of gold and silver bullion, with competitive prices and a wide selection of coins and bars.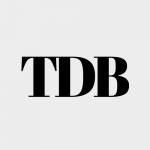 The Daily Buzz combines the pursuit of interesting and intriguing facts with the innate human desire to rank and list things. From stereotypical cat pictures to crazy facts about the universe, every thing is designed to help you kill time in the most efficient manner, all while giving you something to either laugh at or think about!