78% of employees surveyed indicated that they were hesitant to return to the workplace after the pandemic.
If you are implementing a return to the office following the pandemic, you need to make this transition as comfortable as possible for your employees.
Technology can help you ensure your return to work, prioritizes employee health and safety, and supports your employees during the transition.
Keep reading to learn about the leading technologies businesses are using to help their employees return to work.
Technologies and Tools That Support Employees' Return to Work
If your employees are returning to work, they need to feel supported by their management and feel safe.
The pandemic has also emphasized the importance of providing your employees with measures that protect their health in the workplace.
Here, we will cover the top tools and technologies businesses use to support their employees as they return to work.
Keyless Access Control
Keyless access control is one of the most powerful security technologies at your disposal to ensure your building is secure and your employees can enter the installation quickly and conveniently.
An RFID door locking system operates using digital access keys that are stored on users' mobile devices and physical credentials.
Keyless access readers use cellular, Bluetooth, and WiFi communication to ensure that users enter on their first attempt.
Users can enter without withdrawing their mobile devices from their pockets – if they wave their hand in front of the access reader, this will trigger remote communication with their mobile device that will unlock the door.
Touchless and keyless access control ensures that traffic moves smoothly throughout your building, which will ensure that your employees can maintain social distance and avoid queuing at your building's entrance.
Keyless access control is a cloud-based security solution. You can operate your building's door locks remotely, and you can view your security information from anywhere using a mobile application or cloud-based control center.
This means that if you're establishing a hybrid work model, you will be able to remotely access security information and allow employees entry to your building.
Occupancy Management Software
One of the most significant concerns employees may have when returning to the workplace is the potential to contract the COVID-19 virus from other employees.
Overcrowding can encourage the spread of germs between people in your office, so you must manage the occupancy levels within your office space.
By installing internal door locks and sensors, you can use occupancy management software to manage overcrowding in the workplace.
We will provide you with data regarding the daily rent an office for one day. You can set occupancy limits for each area to establish social distancing effectively.
If you are beginning to establish a hybrid work model in your offices, then you may be able to downsize your office space and reduce your monthly overheads.
By installing occupancy management software, you can maintain an awareness of the peak occupancy levels in your office.
If the peak occupancy levels do not justify the amount of office space your business uses, this identifies the potential to downsize.
Smart Desk Management
Smart desk management is one of the best ways to maximize productivity in your offices. If your employees are traveling to the office to work, they will need desk space. If they arrive to find that there aren't any desks available, this will inhibit their productivity.
To ensure that all of your employees have access to desk space when they visit the office, you can implement smart desk management software.
The software will display your office floorplan, which desks are available, which desks have been booked, and which employees have booked each desk.
Your employees can reserve desks to sit in teams or social distancing bubbles or simply sit with their work friends.
Without smart desk management, your return to the office may inhibit productivity, and you may not have enough desk space to accommodate your employees.
Visitor Management Systems
Since the pandemic began, visitor management systems have become increasingly important. If a coronavirus case is detected in your workplace, you need to have records of your visitors so that you can contact them.
Visitor management systems integrate with your access control system. Visitors must fill out digital registration forms, providing contact details and information before entering the building.
The system will provide temporary access credentials to enter the building. Once they leave the building, the system will automatically sign them out and revoke their access credentials.
Visitor management systems are also instrumental in identifying a suspect if there is a security incident in your building and can help to provide your employees with a sense of safety in the workplace.
Automated Wellness Verification
Wellness verification software works similarly to visitor management systems. Employees and visitors must fill out digital forms regarding their wellness.
Wellness verification systems will help you identify symptoms of coronavirus and recommend that they take a test.
Your HR team can also use wellness verification to provide information regarding your employees' state of mind.
Surveys on employee satisfaction and emotional health can help to indicate whether your workforce would benefit from team-building activities, wellness retreats, and mental health seminars.
Summary
If your company is returning to the office, you need to ensure that your workforce feels secure and supported. These technologies can help you improve your employees' sense of well-being and secure your office spaces.
The technologies listed above can also help you improve employee productivity and ensure that your return to work is convenient.
Consider which technologies would be most suitable for your business, and consider which would give you the highest ROI.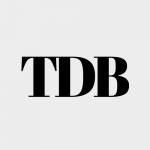 The Daily Buzz combines the pursuit of interesting and intriguing facts with the innate human desire to rank and list things. From stereotypical cat pictures to crazy facts about the universe, every thing is designed to help you kill time in the most efficient manner, all while giving you something to either laugh at or think about!