When the pandemic began, most of us idealized a world where we would eventually go back into the office full-time. Still, companies have since realized that a hybrid or fully remote schedule may do well to increase productivity and company morale.
There's always a concern, however, that our interpersonal relationships with our coworkers may not flourish as well if we remain working virtually, in contrast to the real-life bonding that occurs when we work hands-on, in person. Luckily, we've collectively discovered that distance is no deterrent to having fun or producing good work, for that matter.
The Benefits of Team-building Exercises
The benefits of team-building activities do not lose their luster when applied virtually. They encourage collaboration, help coworkers build a bond, and improve interpersonal communication.
These activities not only give employees a light-hearted break from the routine of their work, but they also temporarily blur the lines between ranks, demystifying management as an entity to be feared and making them approachable.
It's common for employees to avoid discussing their concerns or being open about their career goals, but engaging in team-building activities allows employees to be more confident in being vocal about the things that are important to them.
Team exercises also provide another hidden benefit. Companies tend to have many departments that don't usually intermingle very much with each other, and even if it's just through playing simple games, team activities give everyone a chance to connect and learn about the different moving parts of the business they work for.
Teamwork is the heart of any successful business, so let's dive into some enjoyable games that'll strengthen the harmony of your workplace.
1. Bingo
Bingo is not just for retirement homes. Anyone who has played bingo knows that it's one of those games that keeps you on the edge of your seat, and it's super easy to play! Virtual bingo is also much more intuitive than it seems. All it takes is making sure you email a bingo card out to everyone that'll be participating. Now, you could use an original number bingo card or create one of your own that contains company-isms specific to your workplace.
2. Pictionary
Pictionary is a great way to observe your team's problem-solving and critical thinking skills. You have the option of keeping it old school and having a team member use a physical sheet of paper or dry-erase board, but that might be more trouble than it's worth. Try an online software like Skribbl or sketchful.io to create an online drawing room where you can play virtually.
3. Pet Photos
Sharing your pet photos with anyone is always fun, but having a designated cute or funny per photo hub for your employees is a surefire way to give everyone the perfect serotonin boost to get them through their day. If your company uses a productivity channel to keep track of workflow, such as Slack, consider adding a separate page just for pet photos that people can flip through every once in a while.
4. Baby Photos
In the same vein, baby photos are also an excellent way for teams to get to know each other personally and thus indirectly strengthen their communication skills. Have it be a short segment of the workday where everyone gets a turn to show their picture and tell a story from their childhood. This will also help team members become more comfortable in public speaking situations.
5. Open Mic Icebreaker
It's time to let your team members shine! Yes, there are talents everyone brings to the table when it's pertaining to their job, but the chances are that they have some hidden talents you might not be aware of. Let your employees show off something personal that they enjoy doing, and let them be praised for something they love outside of work-related parameters.
6. Movie Night
This one isn't an active exercise, but it helps create a bond based on a shared experience. Having a conversation at the water cooler the weekend after you went to watch a box-office hit separately is one thing, but getting to watch the movie together is a rewarding experience all its own. Nobody likes a chatterbox interrupting the film, but a chat-box is perfect for those in the team that like a bit of commentary.
7. Never Have I Ever
Lastly, a party favorite is Never Have I Ever. This particular game is famous for descending into NSFW topics, but there's no reason you can't make it work-appropriate. All it takes is coming up with fun prompts and having all the players hold up five fingers. Then, when a prompt is said, if the person has done it before, they put a finger down, and if they haven't, they leave them up. Whoever puts the most fingers down wins; for example, someone could say, "never have I ever gone deep-sea diving."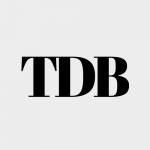 The Daily Buzz combines the pursuit of interesting and intriguing facts with the innate human desire to rank and list things. From stereotypical cat pictures to crazy facts about the universe, every thing is designed to help you kill time in the most efficient manner, all while giving you something to either laugh at or think about!