Parenting has a mix of enjoyable and the toughest experiences. Nothing remains the same once you are a parent; you are surrounded by enormous responsibilities.
And if you are a single mom, it comes with a plethora of emotional and physical challenges.
As a single mom, you are constantly trying to make ends meet.
However, with so much stress, zero to no social life, personal space, and financial constraints, there remains a constant struggle and fear that you aren't doing enough for your baby.
However, it is still possible to manage it while staying sane through the process.
In persuasion, we have curated the most valuable tips for every single mom to keep up with the endless demands of parenting in a sorted and organized manner. Scroll down to know-how.
Six Rock-solid Child Caring Tips for Every Single Mom
1. Show the Love and Stick to a Routine.
Losing a parent for any kid is a traumatic experience. But, they need to feel loved at such times. So, shower them with lots of kisses and hugs to make them feel secure in your love.
Additionally, it is important to have a routine at home under any circumstances. This helps you in several ways, including:
Develop a sense of security and familiarity among kids
Household runs smoothly
When there is a time for every task and a definite place for everything, this immensely cuts down on stress; you get more time for having fun with your baby.
2. Have a Support Group
The initial phases of single parenthood could be very lonely and depressing. So, there isn't any shame in having a support group for yourself and the baby.
In such situations, the best support group is your extended family members, including aunts, uncles, cousins, or grandparents. They are the best ones to provide the needed support and help during such times.
Allow the child to interact and spend time with the extended family members. The best way to do so is to celebrate a festival together.
3. Join Classes
It is very much advantageous to make friends or learn something new. But, the best way to do so is by joining extra-curricular classes.
It is the ideal way to keep your mind cheerful, occupied, and productive. Here, search for centers that offer combined classes for both mom and the child together. So, you both get to reap benefits and spend quality time together.
In addition, enroll yourself in top-quality child care courses to become your baby's supportive, warm, and imaginative role model.
You may also choose to pursue a career as a childcare worker as this profession offers the most rewarding experience with flexible working hours. So, the things at home and the childcare facility become manageable for you.
4. Encourage Independence
There should be a balance between being there for your kid and doing everything for the kid, as most single moms turn out to be highly protective of their little ones.
You must encourage them to participate in simple chores at home. This way, a sense of responsibility and independence is generated in the baby. In addition, you get an extra helping hand by your side.
5. Practice Patience
Raising a child alone could lead to single moms losing their temper quite often. However, the need of the hour is to stay calm in every situation.
Don't yell or bicker continuously. It only leads to regrettable behavior and affects the baby's behavior in the long run.
Keep in mind that kids are kids; they can't be on time, perfect, or controlled by you. So, try to laugh off such situations. It makes you feel better and at the same time, keeps you calm.
6. Do Not Forget to Pamper Yourself.
Amidst all the responsibilities of motherhood, never compromise on your health or space.
Remember, only a happy individual can make a happy family. However, you need to ensure having a reliable and trustworthy helping hand while you are away.
So, when you take time off the monotonous routine, you ought to feel alive and refreshed.
Conclusion
Child caring as a single mom is challenging. However, keep in mind to put on your oxygen mask as a priority. Seek professional assistance if need be.
Also, there isn't any reason that your baby wouldn't turn out as a happy and balanced person like others.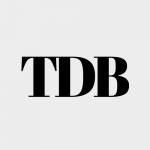 The Daily Buzz combines the pursuit of interesting and intriguing facts with the innate human desire to rank and list things. From stereotypical cat pictures to crazy facts about the universe, every thing is designed to help you kill time in the most efficient manner, all while giving you something to either laugh at or think about!