In today's digital world, every internet user is susceptible to the threat of hackers and cybercriminals.
While it is true that an average person is less likely to experience serious cybercrimes as compared to high-profile personalities, another truth of the matter is that no one is safe and every person is hit with a different sort of cybercrime.
Cybercriminals have formulated definitive groups and companies to engineer new ways to swindle innocent people.
The most important thing is to understand the intensity and variety of these cyber threats because only that is when you would be able to combat them.
The first step to secure your online self is to always connect with a secure network as unsecured networks are paths to get hacked.
It is advisable to avoid public/open Wi-Fi networks, however, make sure to use a VPN in case of emergency.
While this decreases the chances of being hacked, subscribing to a registered internet provider that offers on-the-go connectivity is the safest option.
For example, if you sign up with Spectrum offers, you will get free access to nationwide hotspots making safe internet accessible to you in and out of the home.
As such, I have enlisted the most common signs that exhibit you being hacked and the steps that you should take to defuse the situation.
1. Ransomware Message
The worst thing that can appear on your screen is a ransomware alert telling you that all your data is compromised and would only be released if you pay the desired amount. If you thought that ransomware is a thing of the past, you are living in oblivion. Businesses – small or large, are suffering damages worth millions of dollars because of this.
Moreover, a study states that almost 50 percent of victims pay the ransom, which means this practice is not going anywhere. Another study shows that paying ransom in exchange for the system's integrity only works about 60 percent of the time. Due to this, most victims experience a long downtime and have to employ further recovery steps.
How to Counter It?
Make sure to back up all of your confidential and important data. This way, you can restore any and all compromised data logs.
One important thing to note here is that your backup system should be tested so that recovery can be a hundred percent.
The sad part is that most companies get to test their backup systems after the ransomware hits them, this should not be the case. Test your backups so you can fix any bugs found in them.
A reliable way of protection can be used offline backup system.
2. Fake Antivirus Message
If you have been using the internet for a long time now, you would remember the time when getting fake antivirus messages had become a trend.
Although it is not as popular now, it still exists. This pop-up message on your screen will tell you that it has detected a virus on your system and by clicking or installing it; you will expose your system to a dozen malware infections.
You Might Get a Fake Antivirus Message Because of Two Reasons:
Your system might have already gotten compromised
Hackers are scaring you into clicking on or downloading their fake antivirus program to compromise your system
Most times, these pop-up messages have a way of locking your browser until you either click them or restart the browser.
How to Counter It?
If you are fortunate, killing the browser and restarting it will save you from the issue. The fake antivirus message would not come back up again.
Sometimes, if you reload the same page again, you might experience the fake ad again – in this case, go for the private or incognito mode of your browser.
The worst scenario, however, is if your system has already been compromised. In this case, shut down your computer after saving important documents and files. Afterward, reset your system to a clean image.
Another version of the same scam is getting an ad pop-up telling you that your system has been compromised and to call a toll-free number to get technical help.
Often, these warning signs claim to be from a credible company like Microsoft. If you call the toll-free number, they will ask you to install software that will give them complete access to your system.
They might also ask for your credit card details. If by chance, you fall for this scam, you should immediately call your credit card company to cancel the card and get a new one.
You should also power off your system to reset control and access.
3. Unwanted Browser Toolbars
If your browser shows new toolbars with names that appear to help you, you should know that chances are your system has been hacked. You should dump the toolbar unless the source is verifiable.
How to Counter It?
The majority of the browsers allow reviewing active and installed toolbar settings. If you have not installed any of them, make sure to remove them. You should even remove it if you are in doubt.
If there is no option to remove it, you might want to reset the browser. If all of this does not work, employ the instructions discussed above. Furthermore, make sure that your software is patched fully to avoid any such malware.
4. Redirected Internet Searches
A lot of times, hackers try to redirect your browser to websites that you did not search for. This is because these hackers get paid by the number of clicks on such websites.
You can check this malware by typing some common words into the browser like kitty, whale, etc.; you are hacked if you see the same sites in the results without any seeming relevance.
How to Counter It?
Follow the same steps as you did to remove toolbars. If you are using a Microsoft Windows system, go to your C:\Windows\System32\drivers\etc\hosts file and see if there are any suspicious-seeming redirection configurations.
5. Social Media Invites Sent From Your Profile
This is a rather common one – you might receive a friend/follow request from a friend while already being connected. Going to their profile would show that there is nothing recognizable and so you should not accept it.
The reverse scenario can be that your friend gets frequent requests from you. Both the cases show that there is a hacker involved.
How to Counter It?
First things first, make sure to never accept these friend/follow requests. Warm your friends about it too. The next thing on your list should be to report the fake account to the social media website. You should also change your passwords to further secure your account.
An intuitive approach would be to employ multi-factor authentication. This way your account will not be easily accessible.
6. Cursor Moving in Between Applications
A sure sign of being hacked is that your cursor moves and makes selections without your prompts.
Sometimes, the cursor might move randomly because of a hardware issue but if it also starts running programs, hackers might be involved.
How to Counter It?
If this happens, find out what the hackers might be interested in. Take pictures of their tasks and when you deem them right, shut down your system.
You might also want to unhook its connectivity plug and call the professionals. Use another reliable PC and change all your passwords and login credentials. You should also notify your bank to pause any transactions as a precaution.
Final Thoughts
As said, prevention is better than cure, make sure that you are always updated about the newest security patches and other settings.
If there is any doubtful or suspicious activity, follow these steps and if the situation persists, call out the professionals.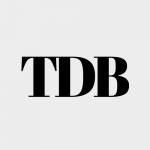 The Daily Buzz combines the pursuit of interesting and intriguing facts with the innate human desire to rank and list things. From stereotypical cat pictures to crazy facts about the universe, every thing is designed to help you kill time in the most efficient manner, all while giving you something to either laugh at or think about!