Gotten from rocks, slate roofs are a popular roofing option for both residential and commercial house owners.
With the right installation method, slate roofs can give occupants of a building shelter from the rain, snow, and other harmful weather conditions.
This article will tell you if you should find a roofing company after a storm and all you need to know about slate roofs, including their lifespan, how much they cost, the popular designs and colors that they come in, their pros and cons and so many other useful information. Read on to find out more.
The Lifespan of Slate Roofs.
Slate roofs are durable and can last for a long time without the need for constant maintenance.
Proof of this can be seen in the vast number of homes built in the 1800s and early part of the 20th century which still have their roofs standing strong.
Their only downside is that you shouldn't paint them as paints have a sealant that makes them deteriorate rapidly.
The Cost of a Slate Roof.
The cost of installing a slate roof ranges from $11,000 to $25,000. And the factors influencing this cost include:
The roof area.
The type of slate chosen.
The slope, size, and pitch of the roof.
The cost of materials to be used.
The price is given by the contractor for his/her labor
Repair and Maintenance of Slate Roofs.
The repair of slate roofs should only be carried out by contractors who are well skilled and licensed to do so.
However, as a homeowner, you can carry out simple maintenance routines to expand the lifespan of your slate roof and for other reasons. Some of those maintenance practices include:
Schedule regular roof maintenance inspections with licensed roof contractors.
Check and guard against internal and external roof leaks.
Check for fallen and dislodged slates around your house.
Popular Colors and Designs of Slate Roofs.
Slate roofs come in a variety of colors designed to appeal to your taste. The most common of them are black, blue-black, blue-gray, purple, green, and red.
Also, there are a variety of slate roof designs that are available for you to choose from. They include:
1. The Textured Style:
This design looks rough and rustic. It has an unusual look gotten from mixing slates of different thickness and color ranges.
2. The Graduated Style:
This design is gotten by arranging different slate sizes in a well-ordered and uniformed style -usually in a descending order of sizes from ridge to roof.
The result of this arrangement makes a building look bigger than it is -when viewed from afar.
3. The Standard Style:
This is the cheapest and most popular slate roof design. It is gotten by arranging slates of the same size side by side.
This design looks orderly, so, if you're looking for a conservative and understated slate roof design, this is for you.
4. The French Lap:
Instead of placing the slates horizontally, in this design, the slates are placed diagonally on the roof.
The ends of the slates give a V-shaped design which serves as perfect protection against strong wind.
5. The Dutch Lap:
In this design, the slates are overlapped three inches on one side.
The overlapping slat side is usually dependent on the wind direction in an area. And its result is a pleasing overhanging slate roof pattern.
Advantages of Slate Roofs.
1. Sustainability:
If you are an environmentalist, then slate roofs are perfect for you.
Slates are stones -more or less, so they are naturally occurring; and their production process does not give out any environmentally degrading substances.
2. Longevity and Ease of Maintenance:
Made of stones, slate roofs can last for a very long time without getting ruined or falling apart.
They are tough and resilient and are immune to the effects of the sun, rain, snow, or wind. Also, they are impervious to fire and harsh weather.
So, you do not have to change them regularly or waste money carrying out repairs wherever there is a storm.
3. Pleasing Aesthetics:
Slate roofs are beautiful and give a building an air of elegance. They come in a variety of colors designed to improve the architectural value of your home.
Having them in your home will mark you out as a person with great taste.
Disadvantages of Slate Roofs.
1. Cost and Risk of Poor Installation:
Slates are expensive as they cost more than other roofing materials.
Also, the installation can only be done by a trained contractor as not everyone can install slate roofs. This is because it requires a high level of technical expertise
2. The Weight:
Slates are very heavy, carrying them causes a physical strain on whoever or whatever is handling them.
So, you should contact a roofing contractor to know if your home structure is strong enough to carry the weight of the slate.
Should a slate roof collapse, they may be physical injuries on both persons and properties.
In conclusion, slate roofs are a perfect roof to use seeing as their advantages far outweigh the disadvantages.
So, if you are looking for an environmentally friendly, durable roofing material for your building while showcasing its beauty, slates are the best option.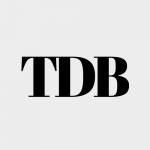 The Daily Buzz combines the pursuit of interesting and intriguing facts with the innate human desire to rank and list things. From stereotypical cat pictures to crazy facts about the universe, every thing is designed to help you kill time in the most efficient manner, all while giving you something to either laugh at or think about!