It is no secret that the Covid-19 pandemic has affected the world in numerous ways, including how we as employees are maintaining our livelihoods.
With many working from home during this time, renters have been looking for more space in which to work and live in the form of buying a house.
While many people have begun anticipating a return to "normal" within the next several months to a year due to the development of vaccines, it will be a long while before employees fully return to the office, and there is still a large demand for houses.
Unfortunately, this demand cannot be fully met by the current housing market as the economic crisis has extended into real estate as well.
With fewer listings available, this high demand has led to a surge in house prices in recent months.
However, there are still ways to purchase houses and help your family maintain their space and sanity while we all continue to protect each other and adapt to our circumstances.
Here, we will discuss the differences between financing your purchase of a home through a traditional mortgage or a hard money loan, and which one is right for you and your family based on your current financial state.
Traditional Mortgage
If you have ever considered buying a home, then you know how a mortgage is usually obtained.
Normally, you would gather up bank statements, credit score reports, pay stubs, and any other documents that you would need to demonstrate that you have a great financial record and deserve a loan. Then you would negotiate with a bank and hopefully get the loan with a low interest rate.
You would then offer a substantial down payment to the seller based on the price of the home you wished to buy and proceed to pay the mortgage back to the bank for several years.
While Covid-19 has changed how the process of getting a mortgage looks, including online transactions and interactions, the principle remains the same.
You, as the borrower, can spend time with a lender hashing out details and interest rates for weeks or months, only to be rejected based on your credit score.
Then, even if you are approved for a loan, you could be rejected by the seller because you lack a substantial down payment due to your financial state.
The upside to obtaining a traditional loan is that you are more likely to get a better interest rate, typically somewhere around the three to five percent range.
This can be helpful when you are in a tight spot financially and provides a lot of incentive to consider this type of loan.
Hard Money Loan
Unlike a traditional mortgage, hard money loans do not require a good credit score or a large (if any) down payment.
Rather, a hard money lender relies on collateral in the form of real property from the buyer. In most cases, they will accept the property that you are using the loan to buy as collateral.
Because these lenders do not rely on credit scores and down payments, they tend to get you the money for your purchase faster.
which can be extremely helpful when there is a high demand for the house you want and time is of the essence.
While these types of loans are faster and do not carry the same stipulations that traditional loans do, they do carry with them a higher interest rate (around the ten to thirteen percent range)
which can seem daunting to someone who has been poorly affected by the economic repercussions of the pandemic.
Fortunately, there are programs for borrowers and lenders in these types of transactions that can help the borrower pay back the hard money loan faster and ensure that the lender receives full compensation from the borrower.
Again, while the interest rates are steep, hard money loans can be a great alternative to potential homeowners who do not have the funds for a large down payment or the credit score for a traditional mortgage but still wish to purchase a home for their family.
Conclusion
Obviously, there are more issues to consider when buying a home aside from financing the purchase.
However, in this current economic crisis that the housing market is experiencing, it is always a good idea to consider alternative options when you are deciding whether or not you can afford to purchase a home.
During these unprecedented times, many families have been forced to reevaluate their living situations due to stay-at-home orders or work-from-home opportunities.
For many, it has become a necessity to look into buying a home in order to maintain their lifestyle and mental health.
Whether it be through a traditional mortgage or a hard money loan, as long as you do your research, you can make that financial decision in spite of the issues the market is facing and still purchase your dream home.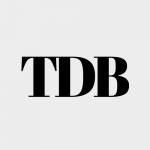 The Daily Buzz combines the pursuit of interesting and intriguing facts with the innate human desire to rank and list things. From stereotypical cat pictures to crazy facts about the universe, every thing is designed to help you kill time in the most efficient manner, all while giving you something to either laugh at or think about!