HBO Max has one of the most extensive and memorable movies and TV show catalogs of any streaming service in the world.
Their shows and movies related to the Comedy genre only strengthen the fact that their content library is filled with dense quality.
Unfortunately, HBO Max is currently exclusive to American citizens only. Even their neighbors, the Canadians, are deprived of this fantastic service.
This is exactly why so many people rely on using VPNs to get past geo-blocks in Canada. At the moment, using the best VPNs is the only option for Canadians to watch HBO Max in Canada.
While you can easily stay updated with what new is coming to HBO Max, we decided to organize a list of the best comedy movies on HBO Max for you right now.
There's something for everyone who wants to laugh, from classics to recent hits. Pick your favorite, have a blast and then come back here for more.
1. 13 Going on 30
This body-swap comedy features Jennifer Garner and one of the volatile pieces of escapism you can see on HBO Max.
Garner plays a 13-year-old girl who wakes up one day to find that she has transformed into a 30-year-old woman.
This self-empowerment and sweeter entry also consist of co-stars Mark Ruffalo, Judy Greer, and Andy Serkis.
2. American Splendor
Harvey Pekar thought that even the most ordinary and seemingly uncomplicated lives were worth documenting.
American Splendor showcases this approach by merging actual footage of Pekar, fictionalized versions of characters from his life, and even animated sections pulled from the comics to build a cohesive whole that impersonates an ordinary life, a captivating experience.
3. City Lights
Charlie Chaplin was known for bringing compassion into this comedy, and City Lights is the perfect example.
While its structure matches Chaplin's raw, adventurous format, there's more of a conscious purpose as the expedition tries to help a poor, blind flower girl, played adorably by Virginia.
It is also necessary to mention Harry Myers for his outstanding performance as a millionaire who is generous when he is drunk but can't remember his good deeds when he's sober.
4. Bill & Ted's Excellent Adventure
This comedy-adventure movie starring Alex Winters and Keanu Reeves was released in 1989.
The main characters are average teens who travel back in time to complete their high school history subject presentation.
Emotional and influential, ExcellentAdventure has held up superbly, and so has its sequel, Bill & Ted's Bogus Journey, also available on HBO Max.
5. Chasing Amy
This is probably Kevin Smith's best film and one of his most personal ones as well. It tells about a man who falls in love with a lesbian and destroys his friendship in the process.
Kevin Smith has beautifully portrayed convincing, funny human relationships, and he delivers the best acting work of his career alongside Ben Affleck, Joey Lauren Adams, and Jason Lee.
6. Clerks
One of another Kevin Smith hidden gems. This movie was shot for almost nothing and became a worldwide hit, and rocked the indie-filmmaking world.
No one expected that a file that was filmed at convenience and video stores would still be moving writers a quarter-century later.
7. Death Becomes Her
Robert Zemeckis, well known for directing (Back to the Future), created this twisted horror-comedy in 1992.
Still today, the movie's themes of superficiality and wealth have kept it current, along with the powerful performances from quality actors such as Meryl Streep, Goldie Hawn, and Bruce Willis.
Meryl Streep and Goldie Hawn play rivals who drink a potion that promises eternal youth, but things don't exactly play out the way they are expected.
8. 2Defending Your Life
One of Albert Brook's most delicate creations is about a man who dies and discovers that to shift on to the next chapter of the afterlife, he must go through a trial to answer for his life decisions.
This 1991 comedy features Albert Brook and Meryl Streep as the main characters.
9. Flirting With Disaster
Written and directed by David O. Russel, this comedy flick features an incredible cast including Ben Stiller, Tea Leoni, Mary Tyler Moore, Richard Jenkins, and Lily Tomlin.
The main character, played by Ben Stiller, tries to find his biological parents with uncontrollable results.
10. Get Shorty
It was directed by Barry Sonnenfeld, one of the best adaptations of an Elmore Leonard novel, and steered it with John Travolta's most mesmerizing performance.
It's a perfectly balanced comedy with phenomenal performances worldwide, including Rene Russo, Danny DeVito, Delroy Lindo, and Gene Hackman.
11. Grumpy Old Men
Grumpy Old Men is a reminder that sometimes you just need to cast two legends and record them doing what they do best.
In this 1993 comedy flick, Walter Matthau and Jack Lemmon created something extraordinary and exceptional due to excellent writing.
12. Happy Gilmore
While there are countless Adam Sandler comedies out there, this is still one of the funniest Sandler's movies overall. It is classic and available on HBO Max currently.
We hope that these 12 best comedies on HBO Max will make you smile ear to ear.
While HBO Max hosts a large pool of classic comedies, many high-quality streaming services such as Hulu and Disney+ hold comedy flicks that are still unavailable to our friends in Canada.
To know more about such services, we suggest reading the best streaming service Canadians are deprived of.
Although accessing geo-restricted streaming services is one of the VPN's most popular purposes, there are many other purposes for which a VPN is highly recommended, and topping the list is protecting your online privacy.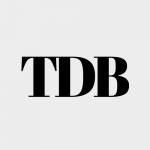 The Daily Buzz combines the pursuit of interesting and intriguing facts with the innate human desire to rank and list things. From stereotypical cat pictures to crazy facts about the universe, every thing is designed to help you kill time in the most efficient manner, all while giving you something to either laugh at or think about!