It doesn't matter how much money you make; what counts is how you spend it. Many people make a lot of money, yet they struggle to handle it correctly.
A financially intelligent person appreciates the value of money and uses it wisely to build more revenue streams.
As modern financial institutes like Alex Bank serve as different funding options to fulfill your needs, it becomes easier to manage your expenses without any hassle.
To help you further, here are eight money management tips for using money more intelligently.
1. Understand Your Current Financial Situation
The best way to deal with any problem is to understand it fully. Unless you understand your current financial situation clearly, you cannot take the proper steps to improve it.
Even a quick gander at your expenses can tell you a lot about your financial habits and how you spend your money. You'd be surprised to know how even minor expenses can pile up and create a significant burden on your budget.
The best way to grasp your financial situation is to study your income streams and expenditure. If you have only one income source and a whole lot of expenses, your budget must be barely sticking out its head above the water.
A quick look into your transaction history can help you discover the major and hidden expenses that you usually ignore, like your morning joe or that evening pizza.
2. Set the Right Financial Goals
Once you clearly understand where you stand financially, you need to set the right financial goals.
Whether you want to save money for an apartment or plan to invest your money, your financial goals will help you decide the roadmap of your future decisions.
If you barely manage your monthly expenses like rent, food, travel, etc., you might need to reduce your other costs or create more revenue streams to support your lifestyle.
On the other hand, if you earn more than enough and want to plan for your future, you should look into different investment options and choose the one that suits your goals. Setting the right financial goals would be your first step towards financial freedom.
3. Set Up Suitable Bank Accounts
Whether you are a freelancer, employee, or are self-employed, your financial needs can be different.
If you are an employee, you must have a salary account where your employer deposits your salary. As a freelancer, you must be receiving payments from your numerous clients.
The business owners need an account for the flexibility of multiple transactions within a short period because of their vendors and staff payments.
All these needs demand different financial solutions. You need to have a specific bank account that can cater to these needs efficiently and help you manage your money better. Consult your bank or a financial advisor to find the right solution for you.
4. Regularly Check Your Finances
Keeping a tab on your spendings is the simplest yet most effective way to spend your money wisely.
You can use different daily expenses apps to log your spendings and get valuable insights on your primary money spenders and the opportunity to make a difference in your budget.
Such apps also suggest different ways to improve your spending and provide you with scope to save money. With the help of charts and graphs, you get deeper insights into your spending habits.
5. Reduce Your Expenses
Though it may not sound appealing in the beginning, you'll soon realise that you were spending money on a lot of unnecessary things.
If you want to maintain your current lifestyle, you should either earn more money or reduce your expenses. Whether it's multiple entertainment subscriptions or upgrading your gadgets every time a new model is launched, you can make some compromises.
You might struggle to lower your spending initially, but once you get the gist of it, you'll realise you are better off without many things that you thought were essential.
Reducing your expenses will create more room for your essentials while also increasing your savings. Those frequent night-outs for drinks with your friends or regularly eating out can take out a big chunk of your income, and eliminating or even reducing them can help save a significant amount of money.
6. Borrow Money From Trusted Sources
Though you'll find many money lenders and banks to give you money, it's crucial to borrow money only from trusted sources.
It would be best to gauge different factors while choosing your money lenders, such as the interest rate, loan duration, eligibility criteria, security, repayment terms, and essential documentation to get the loan.
Award-winning banks like Alex Bank provide easy and reliable loans with minimum interest rates and are suitable for different needs. Whether it's a personal or car loan, you can get it quickly if you fit the eligibility criteria.
7. Plan to Pay Off Your Loans on Time
Loans provide financial help to fulfil your different needs. As helpful as they are, it's essential to pay them off on time, or they may lead to financial catastrophe over the years.
Paying off your debts on time helps you avoid penalties and maintain your credit score, which will help you get more loans in the future.
Paying off your debts on time also reduces your stress and financial burden and helps you manage your income. If you have numerous outstanding debts, a debt consolidation loan from Alex Bank can help you streamline your debts into a single repayment, which is very convenient.
8. Create a Rainy Day/emergency Fund
Not having an emergency/rainy day fund leaves you vulnerable to financial crises in emergencies like home repair, car maintenance, or medical emergencies.
Your emergency funds can help you reduce the impact of urgent and unplanned expenses by giving you much-needed financial support.
The amount of money in your rainy-day fund can range from $500 to $2000 and help you take care of small and unexpected expenses.
The best way to increase your rainy day fund is by frequently contributing money to it whenever you can. This way, you can deal with more significant emergencies too.
You can only achieve financial independence with good financial habits and substantial changes in your current lifestyle. These tips will make you financially wise and prepare you to deal with financial problems more effectively.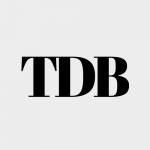 The Daily Buzz combines the pursuit of interesting and intriguing facts with the innate human desire to rank and list things. From stereotypical cat pictures to crazy facts about the universe, every thing is designed to help you kill time in the most efficient manner, all while giving you something to either laugh at or think about!