It's summertime, and that means the time has finally come to get together with your friends and loved ones. Let's throw a party in the yard and enjoy the outdoors.
Organizing a party and preparing the decorations can sometimes be a hassle, but with a few easy tips and tricks you can turn your yard into a summer wonderland without spending a fortune, while having plenty of fun in the process.
You can find everything you need in a craft supplies store, thrift shop, or even your own kitchen. Now let's get started!
1. Magical Tree Lights
These easy-to-make lights will make your garden look like something straight out of a fairy tale and really brighten up your evening.
You will need:
If you don't have any mason jars at your summer house, don't worry, because you can find plenty of jars at any thrift store. You can use any type or color of candles, bonus points if the candles are scented.
Don't buy candles that are too small, because it will be very hard to light them, but also not too big, so that the flame stays inside the jar. Place a candle into the mason jar, then wrap a piece of string around the jar a couple of times.
Cut 4 longer strings that will connect the candle to the tree, and tie them at one end to the string around the jar. Tie the strings tightly and knot them so that the candles don't fall down.
Repeat for each candle. When all the jars are ready, hang them on the tree branches and enjoy.
2. Monstera Leaf Flower Crowns
We've all seen guests wear Hawaiian flower necklaces, and they've become a party classic. But this time we can try something new and make beautiful flower crowns for each guest.
For this you will need:
Thick wire
Thin wire
Green paper (use different shades of green for a better effect, make sure you buy dense paper)
Tape
Measure the diameter of your head and add 1-2 cm. Cut the thicker wire and make a band. This will be the base of your flower crown. Next you will need to cut out many leaves, so to make things easier you can use a cardboard stencil.
One leaf should be about 6 cm long. After all the leaves have been cut out, tape a piece of thin wire to the leaf, but make sure there's an extra 1-2 cm of wire left.
You will need them to connect the leaf to the base. Once all the leaves have wire taped to them, connect them one by one to the base by winding the thin wire around the thin one. Now you have lovely flower crowns for all the guests to wear.
3. Photo Booth Tent
Make some memories by setting up a photo booth in your yard.
You will need:
4 wooden beams for the base
Fabric
Wooden plank (or cardboard)
Rope
First of all, let's begin with making the base of the booth. Find a good place in your yard for the booth to go, the flatter – the better. Assemble the wooden beams in the shape of a tent.
The beams can be quite heavy, so you might need a little help. Make sure the beams are standing firmly on the ground, so the whole construction doesn't fall over. Secure them on top tightly with plenty of rope.
Now you will need some fabric to cover the beams. For a better effect, try layering the fabric: use a denser fabric for the first layer, then top it off with some gorgeous shiny organza. Your photo booth will also need a sign.
A lightweight plank will work best, but if you don't have one, you can use a piece of cardboard instead. Acrylic paint is perfect for painting any surface, but using a stencil and spray paint can save you some time.
Finally, decorate the booth as you like. Add flowers, streamers, even put a rug and some throw pillows. A couple of final touches, and you've got a cozy booth for your Instagram pics.
4. Pineapple Basket
The right choice of tableware can really make your party much fancier. Forget about regular dishes and bowls, make a yummy fruit basket instead! You will need one large pineapple and any other fruits or berries of your choice.
Take the pineapple and give it a thorough wash. Be careful, it might be quite prickly. Cut ⅓ of the pineapple and set it aside, it will later be used as a lid, but don't remove the leaves.
Then carve out the inside. The carved bits can go into the fruit salad. After you are done carving, stuff it with fruits and cover it with the "lid".
The stuffed pineapple is ready to serve. You can also make the same basket from watermelon or cantaloupe.
5. Birdhouse Prediction Box
Every party needs something interactive, so here's another fun DIY idea. Make a birdhouse filled with predictions for each of your friends to take. If you enjoy working with wood, you can make your own birdhouse from scratch.
You will need:
Start by cutting the paper into small rectangles. Get creative and come up with some predictions for your party guests, then write them down.
Roll up the pieces of paper and tie them with some colorful string and put them into the birdhouse. If you want to go an extra step, try decorating your birdhouse by painting it fun colors.
6. Dried Orange Curtains
To make these curtains, you will need:
Oranges
String
A long stick
Double-sided tape
You can also use lemons, limes, or any other citrus fruit to add a pop of color. First, you will need to dry the oranges. Take an orange and thinly slice it. Don't make the slices too thin, so it doesn't fall apart.
Heat the oven to 140C, line the baking sheets with parchment and arrange the slices. Leave them in the oven to dry for about an hour, turn them halfway through cooking to make sure they're dry on each side.
Once the slices are ready, cut about 7-10 pieces of string, depending on how wide you want your curtain to be. String the orange slices and attach each string to the stick. Use the double-sided tape to hang your curtain wherever you like.
7. LED Floating Table
Is it getting dark outside after a whole day of partying? Why not make your own light-up table?
For this you will need:
LED light strips
1 large wooden pallet
1 smaller pallet
Place the large pallet on top of the small one and nail them together. Make sure that the crates are centered. Once both crates are assembled, take a strip of LED lights and stick it underneath the top pallet along the edges.
This way, the table will look as if it's hovering above the ground. You can also buy remote control LED strips to change colors.
8. Flower Wreath
Summer is the time of many blooming flowers. A wreath out of live flowers will look quite elegant, and you'd be surprised how easy it is to make.
You will need:
Round styrofoam forms are sold at craft stores specifically for making wreaths, so you won't have a problem finding one. They come in all sizes – from tiny ones that can be used as table decorations to large ones that are hung on a wall.
Gather enough flowers to cover the whole form, but make sure that the flowers have firm stems, so they won't break when you insert them into the styrofoam. Assemble the flowers and add a string to the form, so you can hang your wreath.
9. Hanging Flower Gazebo
If you have a gazebo in your yard, don't forget to decorate it as well! Surprise your guests with a beautiful hanging garden.
You will need:
Heavy-duty tape
Fishing line (or thin string)
Flowers
Needle with a large eye
Gather some flowers, petals and leaves. For this decoration, you will need only the flower itself, so make sure to cut off the stems beforehand.
Cut the fishing line into different length pieces depending on how low you want the flowers to hang. Then take your needle and start threading the flowers onto the line until it's covered from top to bottom.
Leave a few centimeters on top to connect it to the ceiling. When you are done with all of your flower strings, tape them to the ceiling, spreading them evenly throughout the gazebo.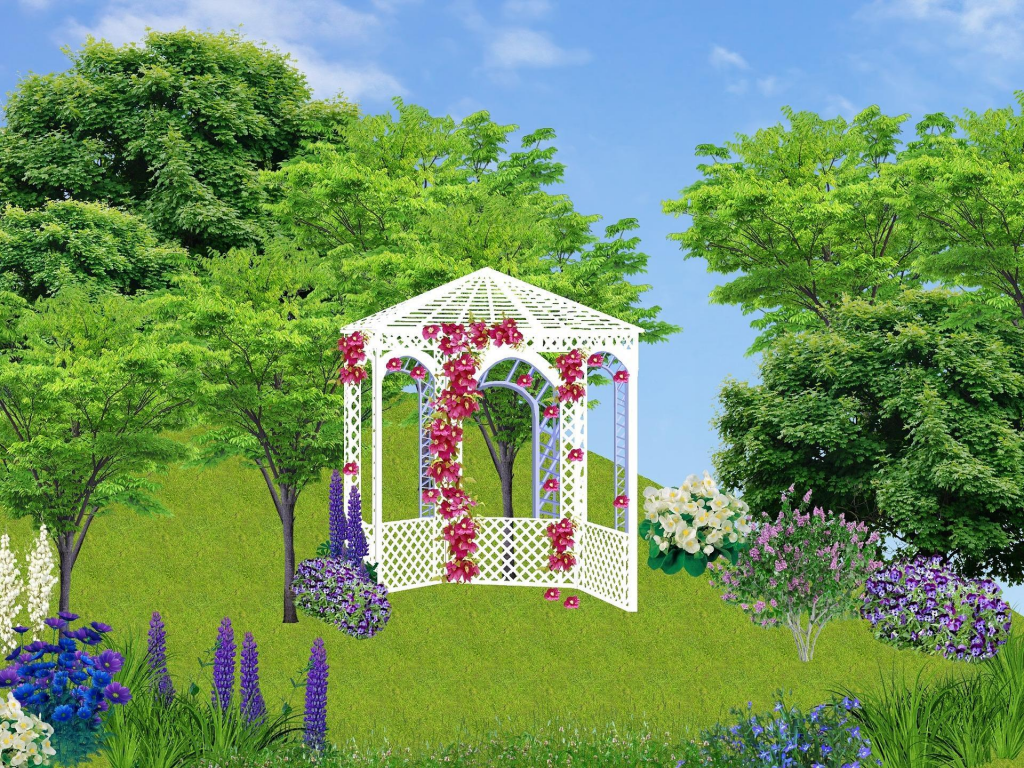 10. Edible Bouquet
If you need a gorgeous centerpiece for your table that really catches the eye, try making this bouquet that you can not only look at, but eat as well.
You will need:
A vase
Small kebab skewers
Find a vase that matches the size of your skewers. Get enough skewers to fill the vase, so your bouquet is nice and full.
Then choose all your favorite sweets – gummy candies in the shape of flowers for the top of the skewer, long green sour candies for the stem and some spearmint leaves.
Add some fresh fruits and berries and your bouquet is complete. You can also make a second savory bouquet with olives, cheese, vegetables and any other snacks that you enjoy.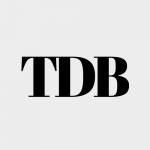 The Daily Buzz combines the pursuit of interesting and intriguing facts with the innate human desire to rank and list things. From stereotypical cat pictures to crazy facts about the universe, every thing is designed to help you kill time in the most efficient manner, all while giving you something to either laugh at or think about!