Making Inventory Asset Management Simple With RFID Tag Technology
You must have heard of RFID technology by now, something that is getting popular with a raging speed. And why not?
The many benefits of RFID – Radio Frequency Identification – are too good to just pass.
RFID retail inventory management has made it easier for retailers to keep track of their inventory from production to sales.
Before we embark on the journey to learn the benefits and applications of RFID technology, it's important to understand it.
Only after understanding what it does, and how, we'll be able to fully appreciate it.
Understanding RFID Technology
RFID is just an advanced method of data collection using low-power radio waves.
Just how barcodes work by identifying tagged items by reading laser light reflections, RFID scanners use low-power radio frequencies.
RFID is a very useful technology and has diverse uses.
This is especially useful for automated data collection in a distribution center using a system of RFID tags, RFID readers, antenna, and a transceiver.
The process happens in these steps:
The transceiver reads radio waves, then transmits them to an RFID tag.
A computer chip in a tag transmits the identification information.
Identification information is then broadcasted to the RFID reader.
The purpose of both barcodes and RFID readers are pretty much similar but their efficiencies and modes are different because RFID is a better technology.
Barcodes can be limiting in regards to the human intervention, also called, "the line of sight". Too much distance between the data collection device and the tag can render them useless.
To get a good reading, the operator needs to put the scanner in line of sight of the tag.
Using RFID technology isn't as limiting as bar code reading.
As long as the operators are within the range of the tag, they can read, they can easily collect the data of more than one object at once, without having to move from one shelf to another.
RFID Technology Applications
RFID technology offers so many benefits that its global market is supposed to reach $57.2 billion in the next five years.
Countries like Australia, along with India and South Korea will take this market in Asia-Pacific to $1.3 billion. RFID solutions are making their way in all kinds of industries lately.
As per a report by NSFW, RFID technology is already getting a trial for transit ticketing tag in Sydney, Australia.
This trial involving the high school students of Magdalene Catholic College in Sydney will check whether the RFID ticketing tag can be used to create a faster travel time for students or not.
This is just one example of many innovative ways this technology can be used.
The world and businesses globally are already finding many ways to use RFID technology in many different industries to improve their system and efficiency.
Many applications of RFID involve:
As we gave the example of Sydney's Magdalene Catholic college, similarly, RFID can make transport smoother. Using RFID tags, you wouldn't need to stop your car at toll booths.
Identification of animals can be made easier and much more hustle-free by tagging them with RFID.
RFID technology is used in creating e-passports or digital passports by embedding a chip with biometric information.
Libraries and museums are perhaps one of the biggest beneficiaries of this technology that can help them keep a record of all the collections they have. Doing this work manually can be mind-numbingly exhausting and time-consuming, but not so with RFID.
RFID Retail Inventory Management
Now, let's have a look at some of the major benefits of RFID retail inventory management and see why we need RFID solutions:
Real-time Visibility
RFID technology can provide you with constantly updating, instantaneous data delivery using RFID devices.
This will keep providing you with a piece of up-to-date and accurate information about your inventory.
High Accuracy
Nothing can get more reliable than the latest RFID technology as far as accuracy is concerned.
If you want to track your inventory items with as much as the accuracy of finding the inches within them from afar, then RFID is the solution for you.
Reduced Labour Costs
With much of the work being done by RFID automatically, a lot of manual work is saved. This, in turn, saves extra cost and time. Sometimes it saves costs on the entire manual intervention.
Device Management
All the external hardware can be managed easily and seamlessly if managed via web-based operators.
RFID Asset Tracking Solutions
Wherever your physical assets are located, an RFID reader will be able to capture the stored data via the radio waves of RFID tags.
You can ditch the laborious and error-prone traditional method once you adopt RFID solutions.
Better Asset Utilisation
You won't need to invest in extra spare pieces of equipment because of the better visibility that RFID will provide you, keeping you ready for everything beforehand.
Customisation
RFID isn't a rigid technology, it's highly customisable. Operators can easily control their own inventory management systems as per their unique business requirements, using RFID.
Setting Up RFID Retail Inventory Management
You can easily contact a service provider for this task. It mainly involves four steps:
Getting RFID Components
The first step is to acquire the basic tools like RFID printers, RFID tags, RFID readers, and the Portal Track Software to track the RFID tags.
Placing the Tags
The second and most important step is placing these RFID tags on the existing tags of every product.
Install RFID Readers
Two types of RFID readers are there to install – one fixed, the second mobile. While a fixed one is usually used for checkpoints, mobile ones are used for inventory search functions.
Setting Up Asset Tracking Software
Installing this software is essential for tracking the products with an RFID tag. This can provide instantaneous reports on the amount of inventory present.
RFID is already extensively used due to its efficiency and ease of implementation.
It's especially useful for retailers who want to keep an eye on their products, and also helps reduce the cost and expenditure that goes in the traditional tracking method.
RFID has a bright future and soon enough, it won't be limited to a few industries – it will be used everywhere.
With its applications being researched and explored every day, soon we'll be seeing it everywhere.
We hope this article helped you understand RFID and now you understand it better than you did.
It doesn't matter how small your inventory is, or how big – you will definitely benefit from it. Good luck with your endeavors, best of luck!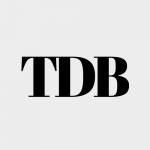 The Daily Buzz combines the pursuit of interesting and intriguing facts with the innate human desire to rank and list things. From stereotypical cat pictures to crazy facts about the universe, every thing is designed to help you kill time in the most efficient manner, all while giving you something to either laugh at or think about!