More and more buyers are placing a premium on businesses that prioritize DEI (diversity, equality, and inclusion).
According to a study done by Adobe in 2019, 61% of U.S. adults place a high value on racial and ethnic diversity in advertising.
Furthermore, 38 percent of buyers are more likely to buy from companies that show they value diversity in their marketing.
Still, advertisements seldom reflect the way neighborhoods actually seem.
NewsCred conducted a survey that found that more than 90% of marketers believe that more can be done in terms of how diversity is depicted in marketing material.
For a long time, marketers have worried about and discussed the industry's lack of diversity, equality, and inclusion.
With the Black Lives Matter movement gaining fresh exposure and a greater desire to quit lip service and accomplish genuine change, 2022 may have been the tipping point.
In terms of advertising, there are several channels via which you may spread awareness about DEI.
It is crucial that firms begin to alter their marketing strategies, whether it be on a little scale (making sure your emails are accessible) or a large scale (tackling societal injustices like racial disparity).
Why Does DEI in Marketing Matter?
Increasingly, the ideals that a brand represents are a deciding factor in a customer's decision to buy.
According to the Consumer Culture Report by 5W Public Relations, 83% of millennials believe it is very important for the companies they choose to support to reflect their personal beliefs.
Torossian, the CEO and creator of 5W Public Relations, predicts that the field of cause marketing will expand rapidly in the next years.
More than seventy percent of millennials, according to the same study, are willing to spend a higher price for a product if they know a portion of the proceeds would go to charity.
Sprout Social's research confirmed these statements. Seventy per cent of respondents to one of their surveys agreed that it's crucial for companies to have a stance on social and political problems.
It's true that 67% of those who took the survey said they'd done anything in response to an ad because they felt it was welcoming to all types of people.
These numbers demonstrate why DEI should be a primary focus of your digital marketing efforts in 2022 and beyond.
Many customers will stop buying products from companies they believe are either immoral or indifferent to social issues.
Some Suggestions for Including Diversity and Inclusion in Advertising
Though it's crucial that leaders drive change, the marketing sector may contribute significantly as well.
After all, marketers are experienced storytellers who can spark debate by relaying the perspectives of underrepresented groups and individuals. Some concrete steps you may do to promote DEI are outlined below.
Create a Group That Represents a Wide Range of Backgrounds.
Working with a broad team of marketers that is representative of your target audience is essential if you want to pick up on the finer points of the conversation.
When more individuals on your team have a thorough grasp of your demographic, you'll have a much easier time producing content that resonates with readers rather than turning them off.
Focus on Building Close Relationships With Your Clientele and Neighborhood.
Every marketer needs to have a burning desire and readiness to engage with customers where they spend most of their time.
Make sure everyone on your marketing team has access to the resources (whether time, tools, or training) they need to learn as much as possible about the people they will be interacting with.
If you want your workers to volunteer in the community, you may encourage them to do so by providing them with paid time off.
One of the best ways to build rapport with your customers is to invest in the area where they live. Knowing who you're serving as a client is crucial, but so is knowing what's going on in your neighborhood.
Only by learning more about your audience and the community at large can you hope to make positive changes and foster an atmosphere that is welcoming to everybody.
Explore the World and Its Varied Civilizations.
Immersing oneself in a foreign culture is the finest way to gain an understanding of how other people live and think. Only by going the additional mile can you have the insight and compassion to produce engaging content.
Even if you aren't a part of the target audience, you may still develop content for a brand provided you have adequate knowledge of that audience's cultural norms and values.
That is to say, if you want to produce material that resonates strongly with your intended audience, you need to fully inhabit their perspective.
Only by empathizing with your intended audience can you begin to comprehend their perspective and the problems they confront.
The best way to avoid stereotyping, cultural insensitivity, and tone deafness is to have a better understanding of your potential clients.
Have the Difficult Conversations
It's fantastic when individuals on your team learn about the firm's clients, the community, and other cultures; but it's even better when that knowledge is shared with the marketing team and the rest of the organization.
While difficult, these exchanges provide an opportunity to rethink priorities and breathe new meaning into your job. Then, and only then, can you expect your business to expand.
Remain Reasonable and Modest.
It's important to emphasize diversity in communications, but avoid coming across as insincere. To the contrary, offending individuals of your intended audience is easy to accomplish if you go too far.
Pay Attention to the Inflection of Your Voice
As a content creator, your goal should be to make people feel like they are a part of something bigger.
That's why it's important that your content caters to a wide variety of people rather than focusing on the ways in which they vary.
Befriending style guidelines is another way to ensure your writing is accessible to everyone.
Most style guidelines have sections on the multiculturalism that might be useful if you're not sure how to express anything.
It's also a good idea to double-check that the brand's internal style guide includes advice on how to use language in a way that fosters diversity, equity, and inclusion.
You can get some ideas from Karen Yin's Conscious Style Guide. Numerous guides and examples of writing on topics such as race, ethnicity, nationality, disability, age, gender, sex, and sexuality can be found here.
Conclusion: Process Needed for Measuring DE&I Impact
Marketers are obviously investing in measuring inclusion and looking beyond brand and external communications when thinking about marketing efforts.
Our findings indicate that marketing executives should pay more attention to developing robust procedures for making decisions and gauging DE&I's effect on the company's bottom line.
The latter is crucial in shifting the dialogue surrounding DE&I from merely being the "right thing" to really being something that can help businesses thrive.
The CMO Survey and other benchmarking reports provide valuable information that can be used by marketers to build a convincing business case for investment that upper management will approve of.
With improved KPIs, they can report back on the benefits of greater spending in DE&I marketing, closing the loop.
Since DE&I is on the minds of so many people in the corporate world, among consumers, and in the government, we anticipate major progress in the marketing efforts of many firms in the near future.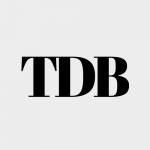 The Daily Buzz combines the pursuit of interesting and intriguing facts with the innate human desire to rank and list things. From stereotypical cat pictures to crazy facts about the universe, every thing is designed to help you kill time in the most efficient manner, all while giving you something to either laugh at or think about!