The attention span of human beings has decreased drastically over the years.
Most of us have started to prefer video content over any other form of content as it is less time-consuming and more engaging and that is why video marketing is becoming more and more important.
Video is now the most part of content strategy, which should not be ignored. It can be used to create a sense of urgency, build trust and provide information in a way that is easy for viewers to understand.
In 2022, it was reported that online videos had an audience reach of 92%. That is huge, right? This is why it provides brands with a large amount of power and the opportunity to attract new customers.
For your marketing strategy to be successful, make sure that your videos are compelling, entertaining, and informative.
Video content can be made part of your content marketing strategy in various ways.
Different Formats of Video Used in Content Marketing Strategy
Review Videos
Review videos are not just for marketing purposes anymore. They are now a part of the content marketing strategy.
With consumers spending an average of 8 hours a day watching online videos, it is no wonder that video content marketing is becoming the norm.
Review videos are a great way to increase conversion and engagement on your website or blog. Wyzowl says that 66% of consumers prefer watching a video to reading about a product.
For instance, if you run a law firm or personal injury lawyer, you can fit the video into your content marketing strategy by recording the testimonial and reviews of your clients that have a positive experience with your firm and are willing to vouch for you.
This can result in an incredible increase in conversions as compared to written reviews.
Demo Videos
Demo videos are essential for content marketing strategy because they can show how a product works. They also help in creating a better understanding of the product and what it is all about.
They are helpful in building trust and credibility with potential customers. They allow you to showcase your company's expertise and make them want to learn more about your product or service.
Interview Videos
Interview videos are a great way to get deeper insights into your customers, industry, and your company. They provide a personal connection that is hard to find in other forms of content.
In today's world, where it is becoming increasingly difficult to get the time and attention of your audience, interviews are an effective way to generate high-quality content on a consistent basis.
Other types of video content are
Tutorials.
Event Videos.
Webinars.
live videos etc.
The latest video marketing statistics show that 86 percent of marketing professionals use video as a marketing tool, so if you are still missing on making video a part of your content strategy you need to know its importance and impact on your business.
For that, carry on reading the following benefits.
Ranks You on Google
Video content is a great way to rank well on Google and YouTube and indeed the best way these days to reach out to your audience and engage them with your brand.
Video content can also be used for SEO purposes, as it helps you get more visibility in the SERPs and increase the web traffic to your site.
Videos are usually easier to rank, and people are more likely to click on them since they're interesting. They also provide a better value proposition for your viewers.
That's why marketers are starting to tap into this marketing tool in order to grow their businesses.
Having a video on your site is seen as the number one ranking factor, and it will make your website more popular with search engines.
Video content marketing has been around for years, but now it's becoming more popular than ever before due to the rise of social media platforms such as Instagram, Snapchat, Facebook Live, and YouTube. For example, Instagram Stories has seen over 200 million users since its launch in 2016.
Increases User Engagement
Videos are engaging to people because they are interactive and can be personalized. In 2022 videos are one of the most popular ways to connect with your audience.
You can simply have an idea through the fact that most used and loved social platforms like TikTok, youtube, and even now Instagram has become the hub of video-based content.
Many marketers are now incorporating video into their email marketing campaigns to increase reach, which can all be done seamlessly with email automation tools.
Almost 93% of brands say they got new customers due to the videos posted on their social media accounts because people look for the "wow factor" in videos they want a video that is engaging and personalized, so they stick around resulting in increased engagement.
Brand Awareness
Video content is also known to be more shareable and viral than text-based content. Brands are now using video marketing campaigns as a part of their marketing strategy to build brand awareness, drive leads, and increase sales.
Brand awareness is a really important part of marketing, the individuality and speciality of your brand is vocalized through different content strategies either writing blogs or sharing visual content.
So far video content has been proved to be very effective in carving a special place of your brand in the hearts of the audience.
You can share product or service details or either a snippet on what happens in the manufacturing area of your product and so on.
Video marketing campaigns have proved to be very cost-effective, highly engaging, and have the ability to reach more people in less time than any other form of digital media.
With video marketing, brands can create videos with a personal touch, educate customers about products and services and increase brand awareness.
Also, you need to take care about the identity theft protection while implementing your Brand awareness strategies.
Converts Leads
As reported by Hubspot, 83% of video marketers claimed that they had generated leads with the help of video content.
Video-based content builds the relationship based on authenticity and credibility between the marketer and consumer therefore the user tends to trust and convert from leads into customers.
Companies are increasingly using video content for their lead generation campaigns because it's proven to convert better than other types of content.
Engaging Video content has been proven to significantly increase conversions as according to Animoto, 88% of video marketers are satisfied with the ROI of their video marketing on social media.
This is because video content is more engaging than text and images, which means that it's more likely to help people make a purchase decision.
Key Takeaways,
Well, the above benefits of video in content marketing strategy shows that missing out on it means washing your hands on the opportunity of getting convertible leads and customers.
Video is now a common way to communicate and it is becoming more and more important in content marketing strategy.
If you want your brand or business to stand out from the crowd you really need to paddle up your video content game.
Try to use formats and platforms that are best for you in accordance with your targeted audience. Now the last thing is to stop contemplating further and make video a must part of your content strategy.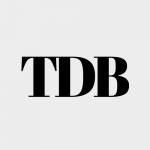 The Daily Buzz combines the pursuit of interesting and intriguing facts with the innate human desire to rank and list things. From stereotypical cat pictures to crazy facts about the universe, every thing is designed to help you kill time in the most efficient manner, all while giving you something to either laugh at or think about!