Customer relationship management (CRM) technologies have progressed tremendously over the years.
What used to be a system with the simple goal of improving business relationships has now evolved to become a platform with everything an organization needs to accelerate revenue and productivity.
Today, CRMs can help companies stay connected with customers, streamline processes and workflows, and drive profitability. They achieve this by giving organizations and their different teams total visibility of everything that goes on–from the front line to the bottom line.
This article discusses the different features of a CRM and how it can boost your business's productivity.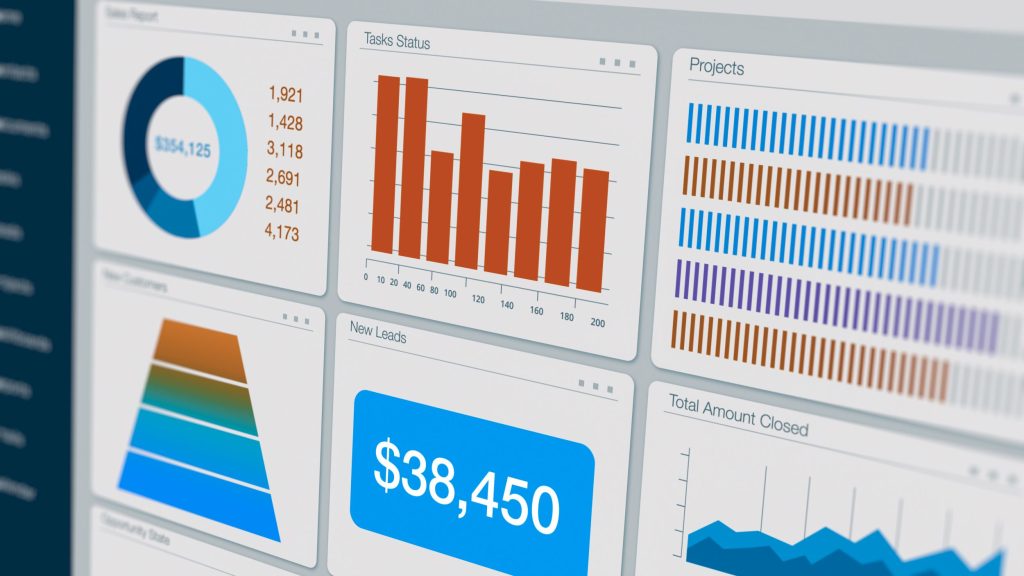 1. Automate Sales Workflow Tasks
CRMs can automate different elements of your sales process. With these repetitive and time-consuming tasks out of the way, salespeople can focus on the bottom line.
Apart from freeing up time, automation can streamline your sales workflow and offer valuable insights.
For example, Gong's zoom call transcription integrates with web conferencing services to record, transcribe, and analyze sales calls. This provides invaluable insights into a salesperson's performance.
You can achieve this by automating the following tasks:
Prospect monitoring: Monitoring customers' and leads' interactions with businesses is at the core of CRMs. But what makes it an excellent tool is you can schedule activities when specific scenarios occur, such as preparing supplementary content after a demo is requested.
Sending personalized emails: Speaking of content, the CRM can analyze where customers are in the sales lifecycle and send customized content when leads are in certain stages. Emails are the most common vehicle for tailored content. This keeps prospects warm and engaged as the sales process moves along.
Pipeline management: CRMs can notify you when deals hit a certain age or time with no contact. This allows you to adjust by dropping the deal outright or using another approach. This pipeline management feature can also mean allocating deals and leads to senior staff when they progress past a specific stage.
Capture leads: CRMs can import information from sources such as inquiries, downloads, contact forms, and virtually any digital interaction with your online channels. This can be fed automatically into your sales workflows, which would otherwise be an uphill task when done manually.
Lead qualification and scoring: Some CRMs have lead scoring functionalities. And when they don't, it's easy to integrate other platforms for the task.
When setting up automations, it's important to be thoughtful in tailoring processes for specific individuals and types of leads.
While the number of automated tasks improves productivity, a customized approach elevates it to an effective strategy.   
2. Enhance Activity Management
The comprehensive features of CRMs work hand in hand to improve how businesses manage processes and workflows.
For example, sales pipeline tools can help prioritize prospects and tasks related to a specific deal.
It can use different data like deal age, sales lifecycle stage, and other factors to make smart recommendations for how to best proceed.  
In addition, managers can easily assign tasks to different teams, view progress, and get detailed reports from one system.
3. Centralize Data and Tasks
CRMs can give you a holistic picture of your market and teams by capturing customer interactions from virtually all channels where customers interact with the business. This can include the following:
Phone calls
Video calls
Emails
Instant messaging
Social
Having information in a centralized space makes it easier to pull relevant data whenever needed and ensures everyone is drawing from the same information.
Additionally, features like filters, labels, and tags simplify access to data, avoiding wasted time digging up information from multiple data sources.  
4. Integrate Tools Across the Organization
The ability to integrate other tools in your tech suite removes the need to migrate data into your CRM. But more importantly, it gives the CRM access to information it can use to provide full visibility into every deal.
As such, teams from different departments can look at the same information and strategize using a single truth. Often, miscommunication stems from having different interpretations of the same information.
This could lead to situations where marketers use different messaging from what salespeople use with prospects.   
Additionally, constantly having to jump between systems breeds inefficiencies and makes it harder to stay focused and organized.
The best CRMs offer hundreds of integrations. This means you can keep adding to your tech stack seamlessly.
5. Encourage Cross-functional Collaboration
Integrating all relevant tools into one system minimizes these occurrences and allows teams to work on deals collaboratively. For example, marketers can look at data from sales interactions.
This can identify hindrances and customer concerns salespeople are regularly facing. Using these insights, they can craft talking points and competitive differentiator content to help progress deals.  
It's also easier to tag and notify people across departments with an integrated system. As such, strategic consultations between teams become an inherent practice, boosting productivity in the process.
6. Leverage Insights to Optimize Performance
The best CRMs let you understand what's really happening in your business by giving you the full context of customer interactions. This can include insights on the following:
Key topics discussed
Top questions
Action items
Relationship dynamics
CRMs can offer customized guidance across your team's critical processes, turning your workflow from siloed to seamless.
For example, getting a close-up and bird's eye view of a particular deal enables you to address risks before a deal is lost. The collected data can also show which variables contributed to won or lost deals.  
Additionally, you can use these insights to build strategic coaching programs.
Because the data provides a snapshot of your salespeople's soft and deal-execution skills, team members can receive personalized guidance to address individual strengths and weaknesses.   
Final Words
The incremental improvements to individual processes brought by CRMs can add to significant productivity gains.
And with a multitude of processes involved in a sales workflow, these micro boosts in productivity can make a big difference to an organization's revenue generation.  
Take stock of your current processes and identify areas where CRMs and their different integrations can improve them.
In this volatile economic climate, incremental improvements can be the difference between surviving and thriving.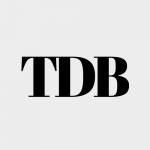 The Daily Buzz combines the pursuit of interesting and intriguing facts with the innate human desire to rank and list things. From stereotypical cat pictures to crazy facts about the universe, every thing is designed to help you kill time in the most efficient manner, all while giving you something to either laugh at or think about!