Getting artwork shown in a gallery is often one of the highlights of an artist's career. It shows that you're an established artist and are recognized for your achievements.
It's also great publicity for social media channels and websites. Discover the latest strategies and expert tips for selling art in 2023, and maximize your profits in the ever-changing art market.
But How to Actually Go About It?
Getting your artwork accepted into a gallery can be quite a challenging task. It takes patience, persistence, and determination.
This guide takes you through some of the tips and tricks in getting your art into a gallery, as well as how to go about starting the process.
Wait Up! Before You Start
Don't just jump in and start sending off application forms left, right and center. You'll waste a lot of time, energy, and effort, as well as experience lots of painful rejection.
Before you even start approaching galleries, you'll need to work on your image as an artist.
Start by asking yourself- what is your artistic style? Look back over your portfolio work and choose your best work that represents you as an artist.
This is the work that you want to be known for. Try and make your style as unique and interesting as possible- you'll want your work to be distinctive and instantly recognisable as your work.
Clean Up Your Online Presence
You might have social media pages across several different platforms, and a website, or an Etsy shop. Great work so far- but are they all saying the same consistent message about you?
If your chosen style is geometric portraits, for example, make sure that all your artwork online are geometric portraits.
Don't confuse your audience with some still-life paintings chucked in for good measure. It's better to have fewer paintings on display, which are all cohesive and your best work, rather than 100 paintings of varying quality.
After all, you are only as good as your worst artwork!
Remove any old posts of previous work that doesn't showcase your current artistic style. Now, you're ready to move onto your portfolio.
Your Portfolio: the Best of the Best
Your portfolio is meant to showcase your best work. You may only want to include a couple of pieces, and that's ok! Better to have one or two top-quality pieces of artwork printed rather than diluting your brilliance with more mediocre pieces.
Once you've chosen your top work, make sure each piece has a title, and a short description about the theme, topic, or inspiration.
Different Types of Galleries- Which Suits You?
There are so many different types of art galleries- from non-profit galleries to professional, high-caliber galleries.
You may decide to start with a community art gallery in a library, church, or community center. It's often much easier to submit your work successfully to a non-profit. Competition is lower, and it's a chance to test your toe in the waters.
To find out about non-profit galleries, you'll need to look on local community webpages, billboards, and social media.
Try and find the organizer's name so you can direct your inquiries to the specific person, as you'll be much more likely to get a response.
Alternatively, you can try your luck with professional galleries. These are much harder to get your work into, but not impossible.
Professional galleries occasionally run competitions or submission windows. It's worth preparing for these in advance, so you can simply submit your portfolio when the opportunity arises.
In order to spot these opportunities, make sure that you're tuned into the social media and news channels for your chosen galleries.
Learn From Feedback
As we've mentioned before, getting your art into a gallery isn't easy. Be sure to expect your fair share of rejections along the way.
But- take these as learning experiences. Perhaps the gallery doesn't display the artwork of a similar style to yours.
Or, perhaps your art could be refined to be more unique. Make sure to ask for feedback whenever possible- and use constructive comments to refine and improve your style.
Perhaps you didn't win a certain competition. No matter! More often than not, competitions run yearly, so there are always other future opportunities.
Study the winning piece- what do you like about the artwork? Why do you think the gallery directors chose this piece of art?
You can use this as valuable insight into the type of art that particular gallery is looking for.
Framing Your Artwork
Picture framing your artwork for a gallery exhibition can seem daunting but it doesn't have to be! The right frame can provide the perfect finishing touch to a beautiful piece of art.
Do some research on different frames that could work with your vision, and don't be afraid to ask the gallery personnel questions – they're there to help.
When deciding what type of mount to use, make sure that it works well with the tone of the artwork and also allows enough airspace around the subject so that as they look at it, viewers are not coming too close.
And finally – if you're feeling creative – consider adding a wash or tint to heighten the effect. With careful consideration and attention to detail, you'll easily find the perfect frame for your masterpiece!
Keep Creating
Getting your artwork into a gallery can be a long process, but don't forget to keep focussing on creating your art along the journey.
Use the feedback and study of others' work to inform your own style. Keep improving, keep submitting artwork, and hopefully, one day, you'll have your own piece of artwork in a gallery.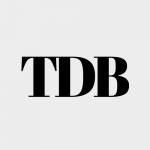 The Daily Buzz combines the pursuit of interesting and intriguing facts with the innate human desire to rank and list things. From stereotypical cat pictures to crazy facts about the universe, every thing is designed to help you kill time in the most efficient manner, all while giving you something to either laugh at or think about!