The first thing one thinks about on an early morning is to have a cup of either coffee or tea. The drinks are well-known to have a significant impact on starting a new day for various activities.
Typically, we all have our preferences on the two. Often, we tend to order a cup of our choice through an online tea and coffee shop.
Their varying caffeine concentrations tend to influence an individual's health in varying degrees. In this article, we discuss which drink you should take to kick-start your day; coffee or tea?
Coffee
Studies reveal that a steaming cup of freshly made coffee is the best way to kick-off your day. This is due to the tons of benefits coffee has to the general health and wellness of an individual.
Besides, it gives a rich taste, delicious odor, and other benefits. As a result, tons of users have made it part of their modern daily life.
As we all know, coffee exists as a beverage made from roasted and ground coffee beans. The distinct flavor, caffeine concentration, body feel, and acidity define this deluxe drink.
Their are numerous equipment available to give you a daily dose of caffeine at home itself. You can get simply a drip coffee machine or a coffee maker with grinder, if you don't want to spare extra space for a grinder. Even you can bring a capsule machine for the simplest coffee experience
So, do you want to start your day in a high spirit? Well, Kent & Sussex Tea & Coffee Company has got you covered. It offers the best quality coffee drinks to suit your convenience.
Importance of Coffee
Acts as a stimulant
Coffee is well known to have excellent levels of caffeine concentration. Therefore, it provides excellent brain stimulation for revitalizing oneself.
This stimulant is responsible for making one alert, boosts learning, and thinking abilities. Additionally, it gets rid of anxiety and tiredness. With this capability, coffee is a popular drink among office workers and students. Most students use it during exams to keep them attentive.
Reduces risks of diseases
Consuming coffee can help reduce the chances of gallstones and gallbladder illnesses.
They are common diseases found in men. It has a rich source of antioxidants; thus, able to offer vital protection against ailments. It reduces risks linked with Type II diabetes, colon cancer, cirrhosis, and Parkinson's.
Curtails heart diseases
Practically, taking several cups of coffee in a day can reduce the build-up of calcium in arteries. In turn, it enhances efficient blood flow to the heart and the rest of the body. Thus, limiting the risks of heart diseases improves general health and enhances activeness.
Enhances the effectiveness of painkillers
Drinking coffee every day helps to boost the functionality of painkillers taken. This is evident among users suffering from chronic migraine diseases. As a result, the body pains get relieved with ultimate convenience.
Drawbacks of Coffee
Unfiltered coffee has natural substances that slightly increase levels of cholesterol in the body. Besides, it is quite acidic than tea making it not best for users with digestive illnesses.
Sadly, massive consumption of coffee can cause bone issues. In fact, coffee can reduce your bone density by about 4%.
Tea
It is a beverage most people take early in the morning for the ultimate body and brain functioning. One gets introduced to it from childhood as black tea, and sometimes a little sugar and milk added. This first sip remains unforgettable in our body system.
Today, we have varied types of tea most users can get through an online tea and coffee shop. The most common tea is the Black tea consumed used as loose leaf tea or bagged tea. Other types of tea include Oolong tea, White Tea, and Green Tea.
Most individuals like the convenience of a tea bag online shop as one can take a cup of tea wherever and however they like. There is so much pride in drinking tea as it acts more than just a drink.
The Kent & Sussex Tea & Coffee Company provide loose leaf tea. Hence, you will get the ultimate tea quality and range of tastes.
Benefits of Tea
Rich in antioxidants
Tea boasts a high concentration of antioxidant elements present in black tea. Therefore, they help to fight any inflammation in the organs of the individual's body.
Consequently, it boosts the body's immunity and metabolic processes.
Additionally, the medicinal elements reduce risks associated with cancer and diabetes, making it the best choice for improving health. Also, it restricts blood vessels from hardening. Thus, it reduces the risk of stroke and heart diseases.
It contains stimulants
Just like in coffee, tea also has caffeine and theanine stimulants. They both work to boost the brain's functioning and health. As a result, it increases mental attentiveness.
For this reason, it's an excellent drink to jump-start your long day. Interestingly, taking three cups of green tea daily limits the risk of memory loss due to aging.
Increases bone densities

Tea boasts a unique benefit of enhancing bone densities as compared to coffee due to its influence in ensuring slower bone loss. Besides that, studies show that tea drinkers have a younger biological age.
Thus, it acts as an anti-ageing beverage.
Limitations of tea

Research shows that starting your day with a cup of tea can affect your health in plenty of ways than you can imagine. For instance, it disrupts the metabolic processes.
This is due to a lack of balance between acidic and alkaline substances in the digestive tract. Also, it causes body dehydration that may lead to muscle crump development.
Besides, it may result in the damage of enamel and cause nausea (due to tannin), especially when taken on an empty stomach.
Final Words

Starting your day with either a cup of tea or coffee is a norm that many individuals worldwide abide. Buying from your online tea and coffee shop is solely dependent on one's preferences.
The Kent & Sussex Tea & Coffee Company stands as your best online tea & coffee shop. So, you can trust it for the excellent quality and varieties of drinks.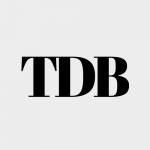 The Daily Buzz combines the pursuit of interesting and intriguing facts with the innate human desire to rank and list things. From stereotypical cat pictures to crazy facts about the universe, every thing is designed to help you kill time in the most efficient manner, all while giving you something to either laugh at or think about!