Winter is just around the corner, and many tenants and homeowners worry that their pipes may freeze or burst during the long and arduous winter.
In fact, the most common cause of property damage during the winter is burst pipes that cause extensive water damage.
An entire home can be flooded during a ruptured pipe disaster, so protecting your pipes from freezing damage during the winter should be a top priority.
It can cost some homeowners thousands of dollars in order to repair their pipes and replace all of the items that have been damaged by ruptured pipes.
Here, our focus will be on how you can protect your home from freezing damage by making a few changes to your home maintenance routine.
What Causes Pipes to Freeze?
Water will begin to freeze as the temperature in the area approaches zero degrees celsius. Water pipelines are highly vulnerable to freezing during the long and cold winter months.
A frozen pipe can be far more than just a mere nuisance in many instances.
When a pipe in your home freezes it will become highly vulnerable to bursting in the not too distant future.
When a pipe burst, leaks, or flooding will occur, leading to catastrophic results that can cost homeowners thousands in order to rectify.
Why Is Pipe Freezing a Problem?
When water freezes it actually begins to expand. The expansion of the water places great pressure on the pipelines in your home. Even a very strong water supply system may become damaged due to excess water pressure.
There are also certain areas that are especially vulnerable to pipe freezing. Examples include water sprinkler systems, the supply lines of swimming pools and hose bibs that are situated outdoors.
How to Keep Your Pipes From Freezing
Winter is coming. If you want to protect your pipes from freezing before the frigid winter season arrives then the tips below will help you.
First and foremost, you need to insulate your pipes. Heat wires and/or heat tape can also help prevent your pipes from freezing. Moreover, if you notice any leaks, however small, seal them as soon as possible.
You should also make the necessary adjustments to your thermostat in order to prevent your pipes from freezing. You can also help heat up your pipes by opening the kitchen and cabinet doors in your home as well.
What to Do if Your Pipes Freeze
The main reason why pipes end up freezing is due to marked temperature dips. Thermostats that are set too low may also cause your pipes to freeze in due time. Failing to properly insulate the necessary materials can also cause pipes to freeze and eventually burst.
In the event that your pipes freeze, you should not panic. However, there are a few things that you must avoid in order to prevent the issue from becoming even worse.
For example, there have been documented cases of homeowners trying to thaw their frozen pipes by using fire.
Trying to defrost your pipes with a lighter or blowtorch will only make the situation worse and should be avoided at all costs. Instead, the first thing you should do if you notice that your pipes have frozen over is to turn off your water supply.
You can also try using your dryer as a potential heat source in order to defrost your pipes. In the event that the aforementioned solutions are not able to solve the issue then you should call a local plumber in the area as soon as possible.
A plumber can help solve your issue quickly, safely and effectively. They will defrost your pipes and will make the necessary repairs and/or replacements to ensure that your pipes will never burst.
Be Proactive
It is imperative that you prevent your pipelines from freezing. You should also be proactive in order to quickly identify water-based issues in and around your home.
Nip the problem in the bud while it is still minor to avoid potential disasters down the line.
Routine inspections and maintenance of your water supply system and its pipelines can pay great dividends in the long run. Even a tiny fracture in one of your pipes can grow and cause massive flooding.
A seemingly minor issue can grow and cause monolithic structural damage to your home that can take months and thousands of dollars in order to fix. A tiny crack can even lead to extensive damage to your furnace.
In addition, flood damage can lead to mould growth that could make you and your loved ones very ill. If you have any doubts about the quality of your pipes it is best to err on the side of caution and call a plumber to perform a thorough inspection.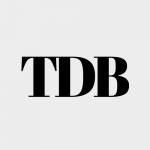 The Daily Buzz combines the pursuit of interesting and intriguing facts with the innate human desire to rank and list things. From stereotypical cat pictures to crazy facts about the universe, every thing is designed to help you kill time in the most efficient manner, all while giving you something to either laugh at or think about!