Do you ever stumble in the dark on your garden path or driveway, desperately wishing for a practical and environmentally friendly solution? Well, you're in luck because solar bollard lighting is a brilliant, green-tinged solution that can make your outdoor spaces safer and more inviting.
In this blog post, we'll shed light on this bright idea for outdoor illumination, taking you through its countless benefits and possibilities. So, explore why solar bollard lighting is the eco-friendly, cost-effective, and stylish solution you've been waiting for.
What Are Solar Bollard Lights?
First things first, what exactly are solar bollard lights? They're those slim, sturdy, and usually short posts you see lining pathways, walkways, gardens, and even driveways. Their main job? Lighting up these areas and making them safer, especially during those dark hours when the stars come out.
But here's the kicker: instead of drawing power from the grid, these bollard lights soak up the sun's rays during the day and convert that energy into light at night. So, not only do they save you money on your electricity bill, but they're also great for the environment.
Why Choose Solar Bollard Lighting?
Now that we know what they are, let's dive into why solar bollard lighting might be the right choice for you.
Cost-Efficient
Solar bollard lights are a budget-friendly lighting solution for your outdoor spaces. By harnessing the sun's power, these lights eliminate the need for electricity from the grid.
This translates into substantial long-term savings on your energy bills. You won't have to worry about constantly replacing bulbs or paying for the energy consumed, making them a financially savvy choice for homeowners and businesses.
Environmentally Friendly
Making the switch to solar bollard lighting is an environmentally conscious choice. These lights rely on clean, renewable solar energy to function.
They don't produce harmful emissions, and they significantly reduce your carbon footprint. By opting for solar-powered lights, you're contributing to a healthier planet and doing your part to combat climate change.
Easy Installation
You don't need to be an electrical expert to install solar bollard lights. Most models are designed with user-friendly installation in mind.
They often come with simple setup instructions and require minimal tools. Whether you stake them into the ground or mount them on a hard surface, the process is hassle-free and doesn't require costly professional assistance.
Low Maintenance
Solar bollard lights are exceptionally low-maintenance. Once installed, they operate independently, charging during the day and illuminating your outdoor areas at night.
There are no wires to trip over, and since they're designed to withstand the elements, you won't need to replace or repair them constantly. This translates into savings on maintenance costs and peace of mind, knowing that your lighting solution is reliable.
Enhanced Safety
Safety is a paramount concern for any property owner. Solar bollard lights not only provide illumination but also enhance safety.
They illuminate potential hazards such as steps, pathways, and uneven surfaces, reducing the risk of accidents and injuries. These lights create a safer environment for your family, guests, or customers, especially during the darker hours of the day.
Aesthetic Appeal
Beyond their practicality, solar bollard lights offer an opportunity to enhance the aesthetics of your outdoor spaces. They come in various designs, styles, and finishes to match your unique taste and complement your outdoor decor.
Whether you prefer a modern, sleek look or a more classic design, a solar bollard light suits your preferences, adding an attractive element to your property.
Where Can You Use Solar Bollard Lights?
The versatility of solar bollard lights is one of their standout features. Here's where you can put them to good use:
Pathways and Walkways
Light the way for your guests or family as they stroll through your garden or approach your front door.
For an enhanced selection of pathway lights, you may want to get in touch with Blingle, a reputable lighting company in Bluffton, to meet and exceed your specific lighting needs.
Driveways
Ensure you don't accidentally back over your favourite flower bed in the dark. Solar bollard lights can help guide your way.
Gardens and Landscapes
Accentuate your garden's beauty even after the sun goes down. These lights can highlight your favorite plants or garden features.
Pool Areas
Safety around the pool is paramount. Solar bollard lights can illuminate the poolside, reducing the risk of accidents.
Decks and Patios
Enjoy your outdoor spaces well into the evening by installing solar bollard lights on your deck or patio.
Commercial Properties
They're not just for homes! Businesses can use solar bollard lights to enhance their outdoor spaces and improve security.
Tips for Choosing Solar Bollard Lights
Shopping for solar bollard lights? Here are a few tips to help you pick the perfect ones for your needs:
Check the Brightness: Different models offer varying levels of brightness. Consider where you'll use the lights and how much illumination you need.
Battery Life: Look for lights with longer battery life, especially if they need to provide light throughout the night.
Weather Resistance: Ensure the lights you choose are built to withstand local weather conditions, whether scorching sun or heavy rain.
Installation Options: Some lights are designed for ground installation, while others can be mounted on hard surfaces. Pick the type that suits your setup.
Aesthetic Appeal: Remember style! Choose lights that complement your outdoor decor.
Maintenance and Care
Once your solar bollard lights are in place, a little care goes a long way:
Clean the Solar Panels: Keep the panels free of dirt and debris to ensure they can charge efficiently.
Check the Batteries: Periodically inspect the batteries and replace them if they no longer charge.
Inspect for Damage: Make sure the lights are in good condition, and replace any that show signs of wear and tear.
Winter Storage: If you live in an area with harsh winters, consider storing your lights indoors during the cold season to prolong their lifespan.
The Bottom Line
Solar bollard lighting is a brilliant way to illuminate outdoor spaces without harming the planet or your wallet. Whether you want to light up your garden, enhance safety around your home, or simply enjoy your outdoor spaces after dark, these eco-friendly lights have you covered. Their easy installation and low maintenance make them a hassle-free choice for homeowners and businesses.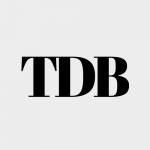 The Daily Buzz combines the pursuit of interesting and intriguing facts with the innate human desire to rank and list things. From stereotypical cat pictures to crazy facts about the universe, every thing is designed to help you kill time in the most efficient manner, all while giving you something to either laugh at or think about!