Women's pyjamas aren't just sleepwear; they are a reflection of personal comfort and style. The right set of pyjamas can elevate your bedtime routine, ensuring you sleep soundly and wake up refreshed. With diverse options available, from classic nightshirts to cosy pyjama sets, navigating the world of women's sleepwear can be exciting and overwhelming.
This comprehensive guide is your key to finding the perfect blend of comfort and style for women's pyjamas.
1. Types of Women's Pyjamas
Understanding the various types of women's pyjamas is essential for finding comfort and style for a good night's sleep. Here's why each type matters:
Nightgowns and Chemises
Nightgowns and chemises are flowing, dress-like sleepwear options. They provide maximum comfort with their loose fit and breathable fabrics. These are perfect for those who prefer less restrictive sleepwear. They also offer a touch of femininity and elegance.
Pyjama Sets
Pyjama sets typically include both a top and matching bottoms. They're versatile and come in various styles and fabrics. Pyjama sets are great if you want coordinated sleepwear that balances comfort and style. They often provide more coverage and warmth than other options.
Sleep Shirts and Tops
Sleep shirts and tops are like oversized T-shirts designed for sleep. They offer a relaxed, comfortable fit, making them an excellent choice for a good night's rest. Sleep shirts often come in cute and playful designs, adding a touch of style to your bedtime routine.
Bottoms: Pants, Shorts, and Skirts
The type of bottoms you choose can significantly impact your comfort during sleep. Pants and long bottoms suit colder nights, while shorts and skirts are perfect for warm evenings. The choice depends on your preference for coverage and climate.
2. Fabrics for Women's Pyjamas
Understanding the fabrics used in women's pyjamas is crucial for finding comfort and style in your sleepwear. Here's why each fabric matters:
Cotton
Cotton pyjamas are incredibly popular because they're soft, breathable, and absorbent. They help regulate body temperature, making them suitable for various seasons.
Silk
Silk pyjamas are synonymous with luxury and elegance. They feel exceptionally smooth and soft against the skin, providing a sensual and comfortable sleep experience. Silk naturally regulates your body temperature, keeping you cool in summer and warm in winter. While silk pyjamas are stylish and comfortable, they demand more delicate care.
Flannel
Flannel pyjamas are perfect for cold winter nights. They are made from thick, brushed cotton or wool fabric that delivers excellent insulation and warmth. Flannel feels cozy and comfortable, making it an immaculate choice for staying snug during chilly evenings.
Satin
Satin pyjamas are known for their glossy and smooth texture. They're often associated with a touch of glamour and romance. While satin is comfortable to sleep in, it's also a popular choice for loungewear due to its elegant appearance.
Modal
Modal fabric is produced from the beech tree pulp and is a rayon material. Pyjamas made from modals are incredibly soft, lightweight, and breathable. They have moisture-wicking properties, making them an excellent choice if you tend to get warm during the night.
3. Choose the Right Size
Pyjamas that fit properly allow for ease of movement, whether tossing and turning or lounging around the house. You won't feel restricted, allowing you to move freely during your nighttime routines or morning activities.
To find the perfect size, refer to the sizing chart provided by the brand, measure yourself accurately, and consider your personal preferences for a snug or loose fit. Remember that sizing can vary between brands, so you must check the specific measurements for each pyjama set or piece you're interested in.
4. Design and Style Considerations
Considering these design and style factors, you can choose women's pyjamas that reflect your taste while ensuring a cozy and comfortable night's sleep.
Patterns and Prints
Bright, bold patterns may be visually stimulating, which is not ideal for winding down before sleep. On the other hand, soothing, subtle prints like florals or pastels can create a calming atmosphere, promoting relaxation. Choose patterns that align with your preferences and contribute to a peaceful bedtime routine.
Necklines and Sleeve Lengths
V-neck or scoop necklines can provide better ventilation and are ideal for warm weather. High necklines, like crew or turtlenecks, offer extra warmth and coverage, suitable for colder nights.
Similarly, sleeve lengths range from sleeveless to short and long sleeves, allowing you to adapt to changing temperatures throughout the year. Consider your climate and personal comfort when selecting necklines and sleeve lengths.
Embellishments and Details
While embellishments and details like lace, embroidery, or buttons can add a touch of elegance and style to your pyjamas, they can also affect your comfort. Be mindful of these elements' placement, as they may cause irritation or discomfort if they come into contact with your skin while you sleep. Opt for pyjamas with embellishments strategically placed to enhance both style and comfort.
5. Where to Buy Women's Pyjamas
Choosing where to buy your women's pyjamas depends on your priorities. Below are some places to visit for:
Retail Stores
Shopping for pyjamas at brick-and-mortar retail stores allows you to touch and try on garments physically. This hands-on experience lets you assess the fabric's softness, the fit, and the overall comfort of the pyjamas before purchasing. You can also seek assistance from in-store staff for size and style selection guidance. However, retail stores may have limited options compared to online retailers.
Online Retailers
Online retailers offer a vast selection of women's pyjamas, providing access to various styles, fabrics, and designs. Shopping online is convenient and allows you to browse various brands and customer reviews to make informed decisions.
Additionally, online shopping often provides more sizing options, making it easier to find the perfect fit. However, you won't have the opportunity to try on the pyjamas before buying, so check the retailer's return policy.
Specialty Boutiques
Specialty boutiques cater to niche markets and often feature unique, high-quality pyjama options. Shopping at a boutique can be a delightful experience, as you're more likely to find distinctive designs and fabrics that may not be available at larger retailers.
Boutiques also tend to provide a more personalized shopping experience with knowledgeable staff who can assist you in selecting the ideal pyjamas. However, the selection may be limited compared to larger retailers.
Have Restful Nights in Style
Whether you prefer classic nightgowns, comfortable pyjama sets, or stylish sleep shirts, finding the right women's pyjamas ensures you can sleep comfortably while expressing your style. So, why wait? Upgrade your sleepwear collection and embark on a journey to have restful nights in style.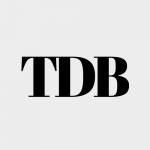 The Daily Buzz combines the pursuit of interesting and intriguing facts with the innate human desire to rank and list things. From stereotypical cat pictures to crazy facts about the universe, every thing is designed to help you kill time in the most efficient manner, all while giving you something to either laugh at or think about!