Hey there, fashion-forward friends! If you've ever wondered why skinny jeans have taken the world by storm, you're in the right place. These snug-fitting pants have been a wardrobe staple for years, and a good reason.
We will break down why skinny jeans are trendy and also super flattering. So, grab a comfy seat, and let's dive right in and grab yourself a pair at Freddy Jeans.
Accentuates Your Curves
When we talk about skinny jeans hugging your curves, we mean it in the best way possible. These jeans are like the ultimate wingman for your body's natural features. If you've got a lovely hourglass shape, skinny jeans will emphasise those curves with finesse.
They gently wrap around your hips, showing off the delightful contour of your body. And skinny jeans are like a magic trick for those who may not have those curves but want them. They'll create the illusion of shapeliness, enhancing what you've got and making you feel more confident.
Creates an Illusion of Length
For all the petite folks out there, skinny jeans are a game-changer. The reason is simple – they're like an optical illusion that adds extra inches to your height.
When you slip into a pair of skinny jeans, the streamlined, vertical design makes your legs appear longer. And guess what? That means you look taller and more elegant. Pair them with your favourite heels, and you'll be strutting your stuff like a runway model in no time.
Versatile Styling Options
The versatility of skinny jeans is genuinely mind-blowing. Think of them as the blank canvas of your wardrobe. Tuck in a blouse, wear a statement belt, and have a chic office ensemble.
Or maybe you're in the mood for a relaxed weekend look – just slip into your comfiest graphic tee, and you're good to go. Skinny jeans are beautiful because you can mix and match them with almost anything in your closet. They're like that trusty friend who always has your back.
Balances Proportions
If you've ever worried about having a curvier lower body, skinny jeans are your secret weapon. They're like fashion's version of a harmony conductor. By streamlining the appearance of your legs, they divert attention away from the hips and thighs.
This creates a balanced, flattering, and incredibly stylish silhouette—no need to stress about proportions when you've got skinny jeans in your fashion arsenal.
Dress Up or Down
The beauty of skinny jeans lies in their adaptability to different occasions. It's like having a fashion superhero in your closet and going out for a night on the town. Add some glitzy jewellery, a killer pair of heels, and a sleek top, and you're ready to dazzle.
But if you're in the mood for a cozy day at home or a casual brunch with friends, just swap the fancy bits for a comfy sweater or a simple tee. Skinny jeans are your reliable companion for any setting or event.
Highlight Your Footwear
Do you have a shoe obsession? Skinny jeans will be your partner in crime. Thanks to their narrow leg openings, your footwear deserves the spotlight.
Those strappy sandals you splurged on, or those ankle boots you've been eyeing, are no longer hidden. Skinny jeans showcase your shoe game, making your entire outfit pop. Your shoes become the show's star, and you're the stylish director.
Slimming Effect
We all have days when we could use a little confidence boost. Skinny jeans to the rescue! Their snug fit works like shapewear for your legs, creating a comfortable, flattering, streamlined look.
They smooth out any imperfections and give you the appearance of toned legs, even when you haven't hit the gym in a while. Skinny jeans are like your personal cheerleader, reminding you that you look fabulous.
Endless Color and Fabric Options
The world of skinny jeans is a colourful and textured one. You can go classic with traditional blue denim or be adventurous and opt for bold colours like fiery red, lush green, or metallic shades that shimmer.
The fabric choices are just as diverse. If you're all about comfort, stretchy jeggings might be your jam. Or, for a cozier feel, consider slipping into corduroy skinny jeans during the colder months. Your options are virtually limitless.
Effortless to Layer
Layering is a fashion trend that always stays in style, and skinny jeans are the perfect base for creating layered looks. Throw on a chunky sweater for those chilly days, add a denim jacket for a touch of rugged charm, or drape a stylish cardigan for a cozy yet fashionable vibe.
The sleek silhouette of skinny jeans ensures that your layers never look bulky or frumpy. Instead, they create a chic, put-together appearance perfect for any weather.
Timeless Appeal
Fashion trends may come and go, but skinny jeans are here to stay. For good reason, they've transcended time and remained a staple in our wardrobes.
Skinny Jeans is like that classic song you never get tired of hearing. They withstand the ever-changing tides of fashion because they're not just trendy but a timeless essential.
Confidence Booster
There's a unique confidence that comes with slipping into a pair of well-fitted skinny jeans. They embrace your body with a comforting, second-skin feel that boosts self-assurance.
The way they complement your shape makes you feel invincible. It's like having your cheerleader, reminding you that you look fantastic and can take on anything life throws your way.
Easy to Tuck In
For those who love the look of a tucked-in top, skinny jeans are a dream. Their sleek fit ensures that it stays put when you tuck in your shirt.
No more constant readjustments or worries about unsightly bulges. Skinny jeans provide a clean and polished canvas for your tucked-in outfits, making you look chic.
Conclusion
Skinny jeans are flattering for a plethora of reasons. They accentuate your curves, create the illusion of length-balance proportions, and offer endless styling possibilities. With their timeless appeal, comfort, and confidence-boosting qualities, skinny jeans are a must-have in any fashion-savvy wardrobe.
So, if you haven't already, it's time to embrace the skinny jeans trend. Find the perfect pair that fits you like a glove, and get ready to turn heads wherever you go.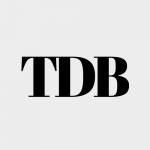 The Daily Buzz combines the pursuit of interesting and intriguing facts with the innate human desire to rank and list things. From stereotypical cat pictures to crazy facts about the universe, every thing is designed to help you kill time in the most efficient manner, all while giving you something to either laugh at or think about!