Even if directors and executives believe in the business case for corporate social responsibility (CSR), they don't invest enough in improving their social and environmental standards in the markets in which they operate. The question now is: Why? Many argue that companies aren't born with a commitment to operating responsibly, meaning that it takes a changemaker (a disruptor) to convince management to invest in sustainable business practices. Quite possibly. What is certain is that 2023 will test whether enterprises uphold commitments to sustainable economic development to enhance the people's quality of life; we expect consumer purchase behaviour changes and employees expressing they want companies to commit to a more sustainable future.
CSR is Becoming a Pivotal Component for Success
Since the emergence of Howard Bowen's Social Responsibilities of the Businessman, the idea that businesses should act in a socially responsible manner in their decision-making and strategy has been widely embraced. Corporate social responsibility in the 21st century is a universal value in the global business landscape, even if there's still debate concerning the efficacy of CSR and the extent to which it should be deployed as a form of advertising or marketing. Companies act as "stewards of society", and those which give back are more productive and efficient, which translates into the fact that CSR builds long-term success, so it's not a good idea to step back from this commitment and cut costs.
The result is a win-win for local communities and organisations. To be more precise, taking into account the environmental and social impact of business decisions helps:
Retaining quality talent. Employees leave once they've reached a certain level, and the high turnover drains resources. It's necessary to move beyond traditional benefits packages when considering retention. Employees place a high value on CSR practices in the organisation, so it's necessary to strengthen such activities.
Enhance customer loyalty. Individuals make purchase decisions based on commitments and actions, not price tags. In other words, consumers wouldn't do business with a brand that opposes their views and have zero tolerance for unethical behaviour.
Attract investment opportunities. CSR-related issues are material, so they can cause financial and reputational damage. Not having a good CSR strategy makes a bad impression among prospective investors, sending the message that investing in the business is risky. Investment preferences are the same as consumption preferences.
It's clear to see that CRS is an essential part of modern business and promotes long-term success.
CSR is Largely Broken Down Into the Following Categories
1. Environmental Responsibility
In the context of global warming and climate change, preventing and alleviating environmental damage is of the essence, so any director or executive must apply this knowledge to their decision-making. Environmentally-friendly organisations set a positive example though their actions, not to mention they enjoy a competitive advantage. By reducing waste, it's possible to prevent the emission of greenhouse gases and water pollutants, in addition to saving energy. The least sustainable option in the waste hierarchy (and the last resort) is disposal. Nevertheless, if it's necessary, at least use Mil-tek machines to reduce the frequency of waste collections.
2. Ethical/Human Rights Responsibility
Companies are compelled to act with integrity beyond legal requirements, practising ethical behaviour through the fair treatment of employees, suppliers, investors, customers, and stakeholders. To embrace ethical responsibility, a business can set a higher minimum wage, as company profits increase alongside employee morale. It's just an example. People can't support themselves on the minimum wage, which basically means they're living on the brink of poverty, so strive for fairness and justice in work relationships.
3. Philanthropic Responsibility
More often than not, organisations donate a portion of their earnings to charities and non-profit organisations to help local communities, even if the cause doesn't directly relate to the business. Being involved in philanthropy is a good way to show that a company cares and can be trusted. An enterprise can establish a charitable trust to encourage employee participation, which takes the shape of monetary donations or community volunteering. A charitable trust can be set up in various ways and have tax impacts – it's exempt from paying all taxes. Getting back on topic, even a small contribution can make a difference in the local community.
4. Economic Responsibility
A business can't fulfil any responsibility if it doesn't have money, so it's necessary to maximise earnings and maintain operational efficiency. It's imperative to ensure an economic advantage both to the region where the purchase occurred and to the region where it's marketed, which means that living up to the economic responsibility requires managers to maximise profits wherever and whenever possible. Attention needs to be paid to the fact that the end goal isn't to simply maximise profits, but to do good in the areas mentioned above.
Companies in the EU Must Adapt to Stricter CSR Reporting Rules
The Commission promotes corporate social responsibility within the boundaries of the European Union, so it encourages organisations to adhere to international guidelines and principles. Companies are required to publish regular reports regarding the social and environmental risks they deal with and how their activities affect people and the environment. The issue is that reporting is often incomplete, meaning that there's a lack of comparability and information, which is why stricter requirements have been postulated. On January 5, 2023, the Corporate Sustainability Reporting Directive came into effect. Large corporations and small- and medium-sized businesses will have to account for their social and environmental footprint so that investors and stakeholders have access to the details they need.
Enterprises subject to the CSRD will need to report to the European Sustainability Reporting Standards the way in which its activities and the value chain affect the environment and people, in addition to how sustainability matters impact its cash flow and financial position and performance. The Commission supports the efforts of G20, which addresses important issues related to the global economy, coordinating policy on trade, health, climate, change, and war. According to the Corporate Sustainability Reporting Directive, all companies must audit their organisations' sustainability and ensure the digitalisation of information.
All things considered, corporations will be put to the test this year when they will demonstrate if CSR values are deeply rooted or mere hobbies.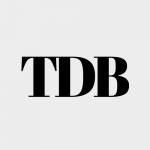 The Daily Buzz combines the pursuit of interesting and intriguing facts with the innate human desire to rank and list things. From stereotypical cat pictures to crazy facts about the universe, every thing is designed to help you kill time in the most efficient manner, all while giving you something to either laugh at or think about!