Thought leadership content is essential for establishing a solid brand, but it is about a lot more than just providing new information. It means delivering genuine content that uses the author's insight and expertise to share wisdom with other people. In other words, it is about creating value.
Generally, there are two beliefs about thought leadership; while some think of it as a way to present strong opinions by creating content, others think it involves being an expert on a particular subject matter and wielding influence in that specific niece. However, thought leadership is, in fact, a combination of the two.
Thought Leadership Marketing: How Does It Benefit Your Company?
Thought leadership can benefit your business' growth plans, and more than half of companies already include it in their content marketing. Here's how incorporating it into your content strategy can help:
Build brand credibility. Having something valuable and original to say is vital to establish your brand profile and increase your authority in your niche. When you consistently produce high-quality content that offers unique perspectives or insights, you can differentiate yourself from others in your industry and attract loyal supporters who value your expertise. Moreover, thought leadership reinforces your brand messaging, allowing you to demonstrate your mission, values and vision to your audience, thus building trust with your followers, ultimately leading to more conversions and sales.
Generate shares and backlinks. While thought leadership is not an SEO strategy, it can influence it, as it increases the chances of people referencing your content – as long as it includes valuable data and opinions. However, this doesn't mean your goal should be to generate likes, backlinks and shares when publishing thought leadership content, as this lessens its impact on your audience.
Attract potential customers. Thought leadership content isn't meant to convert clients immediately but can help you build a loyal customer base by educating them on a particular subject. Instead of promoting your service or products, you embrace a different approach where you share your knowledge with people, which enables you to boost your brand awareness and build a considerable following.
Steps to Build a Solid Thought Leadership Strategy
Since every business is unique, implementing a thought leadership strategy depends on different factors, including the business size, industry, target audience, and available resources. However, some steps can be used in any company, regardless of its size, and we will discuss them below.
Establish Your Goals
Defining clear goals is a crucial first step in creating a thought leadership strategy. When identifying your goals, consider how they align with your marketing strategy. For instance, suppose you want to raise awareness of your brand. In this case, thought leadership can help you get people's attention, thus establishing your credibility. Additionally, thought leadership can be very effective in achieving other crucial marketing goals like boosting website traffic, generating leads, and enhancing customer engagement. By creating content that provides insight and value to your target audience, you attract and retain new customers.
Do Your Research
Doing your research into thought leadership is the next crucial step, as it enables you to gain knowledge about current trends and ideas and existing issues. You can do this by exploring different communication channels, like social media, webinars, trade publications, online forums, news resources, and personal brand platforms like LinkedIn. Make sure to focus on your competitors and determine how they deliver their thought leadership content. Then, use that knowledge in your favour and apply it to your own strategy. Looking internally is also critical, so check previous articles in your company. The purpose of doing this is to evaluate your business' past opinions on specific topics so you won't end up alienating customers with contradictory ideas.
Identify Thought Leaders in Your Company
You need to find some thought leaders if you want to talk about different topics. Hence, consider the key experts within your company, and identify which ones are thought leader role models. Those people should be aligned with your brand and its values and have solid opinions and innovative ideas. At the same time, they should be knowledgeable and passionate about what they do.
Create Articles
Content thought leaders create different content types, from blog posts and videos to webinars and white papers. Since most thought leaders focus on writing articles, you can also consider starting from here and trying different areas like podcasts and videos later on. But before crafting your content, consider what topics you want to discuss. You can generate ideas by researching the latest trends and evaluating your goals. An important aspect to think of is who will produce your content. Will the thought leader themselves take on this duty? Or will it be handed over to a ghost writer? Or perhaps you want to outsource it. Whatever the case, it's vital to ensure you have a high-quality content piece that results in an enjoyable user experience.
Promote Your Content
Even if you create the most insightful content, it will be pointless if no one ever comes across it. This is why it is vital to develop tactics for promoting your thought leadership content, and there are several ways to do so. For instance, you can:
Promote content on the channels of your organisation and ask people within your team to share it;
Collaborate with other brands in your sector;
Reach out to influencers and opinion leaders;
Find out what other content creators are talking about.
Measure Your Results
After implementing thought leadership marketing, you want to measure its performance, as this allows you to determine whether you are on the right track to achieving your goals. To this end, you can use different content metrics to generate organic traffic, social media engagement, email subscribers, and actual sales or leads. You can also look for creative ways to measure your goals, such as hosting webinars and sending out surveys to all the participants after the event. This can also help you monitor if you're reaching the right target audience.
The Bottom Line
If you want to implement thought leadership in your business, you need deep expertise and innovative ideas, but most importantly, you must rely on authenticity. Also, it's vital to focus on creating high-quality content on different topics that your customers find valuable – this is the key to successful thought leadership.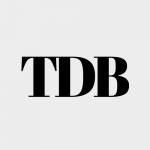 The Daily Buzz combines the pursuit of interesting and intriguing facts with the innate human desire to rank and list things. From stereotypical cat pictures to crazy facts about the universe, every thing is designed to help you kill time in the most efficient manner, all while giving you something to either laugh at or think about!