Foreword:
Finding BlockBuster Movies and Top Rated Drama series on Netflix is as easy as ABC. Netflix is famous for sourcing the best-trending movies and drama series to its viewers. Some of the movies do get the viewer's attention, while some stay in darkness, failing to get the spotlight. Although these movies did not get the initial recognition on their release, they are undoubtedly worthy of all the praise. Let's just enlist the top 8 underrated first-rate works you should be watching on Netflix.
1. Moneyball – (2011)
Director: Bennett Miller
Writer: Steven Zaillian / Aaron Sorkin / Stan Chervin
Star cast: Brad Pitt / Robin Wright / Jonah Hill
IMDB Rating: 7.6
Runtime: 2hr 13min
Based on a true story, Moneyball does give you a rejoicing experience. The story is about the general manager of Oakland A', Billie Bean, who is keen on assembling a baseball team with the least possible budget. For this purpose, he uses computer-generated analysis to acquire new players for his team. Moreover, the highlight of the movie is the hiring of the rejected players who have a winning mentality. Along with its exquisite storyline, Moneyball does have some familiar faces icing the cake. Brad Pitt can be seen as Billy Beane, while Jonah Hill plays the role of Peter Brand.
2. Phantom Thread – (2017)
Director: Paul Thomas Anderson
Writer: Paul Thomas Anderson
Star cast: Vicky Krieps / Daniel Day-Lewis / Lesley Manville
IMDB Rating: 7.4
Runtime: 2hr 10min
An oscar winning movie Phantom Thread is a treat to watch. The movie takes you back to post-World War II, modernized Britain. A famous dressmaker Reynolds Woodcock and his sister Cyril are popular among the Elite class of Royals, Movie stars, dames, and heiresses for their expertise in fashion development. A man with social richness Reynolds Woodcock has frequently connects with women because of his inspiring presence and fame. However, his life takes a downturn when he meets a girl named Alma, who is strong-willed and Egocentric. The devotee of Alma, Reynolds Woodcock finds it hard to concentrate on his profession as he muses and daydreams about the girl he just met. The movie is a complete highlight of a loverboy whose life is affected by the arrival of a girl.
3. 21 Bridges – (2019)
Director: Brian Kirk
Writer: Adam Mervis / Matthew Michael Carnahan
Star cast: Chadwick Boseman / Sienna Miller / J.K. Simmons
IMDB Rating: 6.6
Runtime: 1 hr 39 min
The man behind the iconic Marvel Superhero character 'Black Panther,' Chadwick Boseman (late), is leading the main role in this movie. He can be seen as a New York Police detective on a mission to manhunt the killers of two policemen. While pursuing the culprits, he finds out an internal conspiracy is going on against him and he too is being chased. When the case becomes convoluted, the higher authorities take charge and take extreme measures.21 Manhattan Bridges are closed to prevent the escape of the suspects.
The movie is action-packed with amazing suspenseful events occurring at intervals and leaving the viewers on the edge of their seats.
4. The Ballad of Buster Scruggs – (2018)
Director: Ethan Coen / Joel Coen
Writer: Joel Coen / Ethan Coen / Jack London
Star cast: Tim Blake Nelson / Willie Watson / Clancy Brown / James Franco / Liam Neeson
IMDB Rating: 7.3
Runtime: 2hr 13min
The Ballad of Buster Scruggs is a comedy script written by the Coen brothers, an anthology containing six short films occurring in 19th-century post-Civil War America in settlement of the Old West. The star-struck cast has the likes of the great Liam Neeson, James Franco, and Tim Blake Nelson. The film is entertaining from the beginning to the end. Right off the bat, the characters are genuine and authentic. Your intelligence will not be degraded as all others movies do due to its significant quality.
5. Hunt for the Wilderpeople (2016)
Director: Taika Waititi
Writer: Taika Waititi/ Barry Crump / Tearepa Kahi
Star cast: Sam Neill / Julian Dennison / Rima Te Wiata
IMDB Rating: 7.8
Runtime: 1 hr 41 min
Hunt for the wilder people is an amusing rollercoaster of adventure and fun. The director of this movie is the same as the one of 'Thor Ragnarok,' a famous marvel superhero. The center of the movie is a troubled teenager Ricky Baker who is left alone to live with his bitter Uncle Hec after the demise of his aunt. To avoid the child services and the laws, this unusual duo can be seen fleeing into the vast bushes of New Zealand. In this whimsical and heartwarming story, they are forced to assist each other to ensure their survival, keeping aside their differences and ending up forging a good relationship.
6. Barry- (2016)
Director: Vikram Gandhi
Writer: Adams Mansbach
Star cast: Devon Terrell / Anya Taylor-Joy / Jason Mitchell
IMDB Rating: 6.0
Runtime: 1hr 44min
Almost every person living on Earth knows who Barack Obama was, but there are rarely a few people who know where he comes from. Barry is a biopic of one of the most influential Presidents of the United States of America. Although it isn't entirely a biopic of Mr.Obama, the story of the movie is mesmerizing. The movie outlines the early life of the 44th US President, who was a student at the University of Colombia in the early 80s. He struggles to fit in society by encountering prejudice and bigotry around him.
7. Uncharted (2022)
Director: Ruben Fleischer
Writer: Rafe Judkins / Art Marcum / Matt Holloway
Star cast: Tom Holland / Mark Wahlberg / Antonio Banderas
IMDB Rating: 6.3
Runtime: 1hr 56min
Starring standouts like Tom Holland and Mark Wahlberg, Uncharted is the movie you should watch. The movie has jaw-dropping action and adventure scenes that will leave you exhilarated. Veteran treasure hunter Sully Sullivian hires brainy Nathan Drake (Tom Holland) in search of a fortune lost 500 years ago, which was collected by Ferdinand Magellan. A simple theft job turns into a life-threatening race around the globe. Santiago Moncada, played by Antonio Banderas, has been shown as a tyrant character who claims ownership of this treasure. Both of them are forced to decode the mystery and find Nate's long-lost brother and $5 million in riches. The only thing they have to learn is the art of cooperation.
8. Rush – (2013)
Director: Ron Howard
Writer: Peter Morgan
Star cast: Daniel Brühl / Chris Hemsworth / Olivia Wilde
IMDB Rating: 8.1
Runtime: 2hr 3min
Making a cameo in this movie is none other than the superstar from one of the most iconic Marvel Super Hero Comic 'Thor,' Chris Hemsworth. Although he has struggled to perform outside the Thor and marvel series, this is unarguably one of his very finest appearances in a reality-based movie. He can be seen sharing a rivalry with another marvel-affiliated superstar Daniel Brühl. The story of the movie highlights the great rivalry between two formula-one drivers from the 1970s, James Hunt (Chris Hemsworth), the British playboy, and Niki Lauda (Daniel Bruhl), a perfectionist. Both the drivers were different on and off the track and were easily regarded as the best to grace the racetrack. Regardless of all the rivalry between them, a horrible life-dangering accident faced by Niki Lauda brings both drivers together and develops companionship.
Takeaway:
The above-listed 8 best-underrated movies on Netflix Right Now will not leave you in the mix. Instead, we have cherry-picked for you. Although left out in the cold, these movies are fantastic and a treat to watch. None of the above-mentioned movies will prove to be a waste of time. You can easily search for these movies on Netflix as they are easily available there.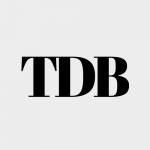 The Daily Buzz combines the pursuit of interesting and intriguing facts with the innate human desire to rank and list things. From stereotypical cat pictures to crazy facts about the universe, every thing is designed to help you kill time in the most efficient manner, all while giving you something to either laugh at or think about!