Video processors are vital for producing effortless and impressive displays on our video walls. Processors are essential and picking the right processor for your AV project can help you customize your video wall experience.
Video walls are pioneering new ways of distributing information, so picking a compatible video processor for your needs is crucial.
At DEXON, we offer a range of video processors that streamline your video wall project for any scenario you need it for. Even if you're a total tech novice, we'll have the kit for you.
With that in mind, we're going to take you through all things video processors to give you a better idea of what processors might be right for you.
What Is a Video Processor?
Let's start with the basic question: what is a video processor?
A video processor is a crucial part of your video wall setup. Your processor manages input signals that display content on your monitors. Without a video wall processor, you may be unable to create engaging and sophisticated displays.
Video wall processors are necessary for processing large quantities of data onto multiple screens, so if you have a particularly sophisticated AV project, you may benefit from a video processor.
Video wall users have the luxury of tailoring their projects to their individual needs, so their display content can be appropriately optimized with its purpose in mind. This helps users to get the most out of their video wall!
Your video wall processors should be tailored to your individual project needs. This is because video walls may differ in terms of location, size, and purpose so, in order to create the best visual display possible, customers should allow their project purpose to dictate their processor's selection.
To help you make the best video processor decision possible, below is a list of the types of video walls available to help you find the best processor for them:
LCD Panels
LCD panel-based video walls consist of panels of screens fitted together to create a somewhat seamless video wall display. LCD monitors are the most traditional example of video walls but may not be suitable for very sophisticated AV projects, regardless of the type of processor due to screen interruption and energy usage.
Rear Projected Cubes
Rear-projected cubes produce a vastly better-quality display by integrating screens and projectors. This creates a seamless effect and improves user experience.
LED Panels
LED panels are made up of thin panels that create bright and detailed displays. LED panels are suited to displaying highly detailed still images either for museum or store front display.
Understanding the different types of video walls is essential to making a well informed decision about the right processor for your project.
How Does It Operate?
Video processors operate by processing signals and sending them to screens. Without video processors, images would not move seamlessly from one display to the next and walls would consist of multiple still images. Processors ensure that all information and content is displayed on the right screen at the right time.
Processors simplify the process of complex displays by sending all data to the relevant screens from one source.
As we mentioned, video wall processors should be tailored to user experience, so here are some examples of how and where processors can operate:
Offices
Video walls are incredibly useful for tackling breakdowns in communication in the workplace. With so many people, conversations, computer screens and tasks going on at the same time, miscommunication is rife in workplace settings which is one major cause of disruption to productivity.
With video processors and walls, all necessary information can be streamed from one source at the same time so everyone receives the vital information they need for their job.
A high-tech set up in your office also looks super impressive to potential clients!
Transport
Transport settings, although useful, are a hub of confusion. Passengers scramble to find platforms and terminals for the correct bus, train or plane only to find out that they've got to be somewhere else two minutes before departure.
Video processors allow all necessary information to seamlessly transition from one screen to the next, giving you all the information you need to get to your destination. Centralizing this information makes life a whole lot easier!
Sports Stadiums
We all know the feeling of being just that bit too small to see what's happening in a stadium. Video processors ensure that camera footage can be streamed to giant screens in real-time so you get the full experience!
Processors are great for processing large quantities of data like this, so no matter how far away you are, you always feel like you're sitting court side.
Home Theatre
Got a movie night coming up, well you're covered with a great video processor. Video processors can stream web-based content onto your display of choice, so you can turn your bedroom into a movie premier!
Surveillance
Having your own mission control centre not only looks impressive, it also gives you a great opportunity to have eyes on all exits so you can have peace of mind about your home security. Video processors can link up to your security camera and display on your video walls.
What Are the Main Benefits of a Video Processor?
There are so many reasons to incorporate video walls in your home or office. We've compiled a list of reasons why you should invest today!
Diverse Options
Customers have the luxury of making their own informed choices about the type of video display equipment they need. Customers can choose from a vast array of video wall technologies and video processors so they can find the set up that fits their needs and optimises their content!
Improved Engagement
Exciting displays keep everyone's focus. With a video wall, you can create impressive and engaging displays with ease.
In an office setting, colleagues may be more engaged by improved communication and their own mission control setup that can stream tracking information in real-time. This may be particularly useful for sales and business development settings
Impressive
Sophisticated video technologies are bound to turn some heads. Video walls and processors are impressive equipment, and places you are the leading edge of information technology.
Investors, clients and potential staff may be impressed by how seriously you take information distribution and communication in your business.
Frequently Asked Questions
What Is a Video Processor?
A video processor processes input signals to display content on monitors like video walls. Processors can vary in sophistication and are essential for processing large amounts of information such as in a sporting or transportation setting.
How Does It Operate?
Video processors operate by telling images to move seamlessly across monitors. They can be incorporated into home or office settings.
What Are the Main Benefits?
Video processors are beneficial for improved communication, diverse uses in industry, improved engagement, increased public profile and can be used with many different types of video walls.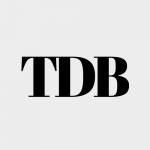 The Daily Buzz combines the pursuit of interesting and intriguing facts with the innate human desire to rank and list things. From stereotypical cat pictures to crazy facts about the universe, every thing is designed to help you kill time in the most efficient manner, all while giving you something to either laugh at or think about!