Everyone has an own perspective on rain. If you have somewhere to go or are already out and about, it can be really inconvenient, especially if you do not have an umbrella with you. When you are secure and dry at home during a storm, though, there is something calming about listening to and watching the rain.
Rain is a natural occurrence, but in art and popular culture, it has a deeper significance. So, what does rain signify? It depends somewhat on the circumstances. In certain circumstances, rain is used to represent sadness, while in others, it can represent purification and rebirth. In light of this, let's investigate the numerous symbolic connections associated with rain.
What Does Rain Represent?
Rain has frequently unpleasant implications. With the dark clouds that frequently accompany storms, rain can be seen as a sign of melancholy or a portent of terrible days ahead. In the absence of sunlight, rain might represent sentiments of gloom, sorrow, or bitterness.
Although rain has negative connotations, this natural event can also be seen positively. It might be soothing to hear raindrops falling outside, yet it can also represent purification and clarity. Rain is inherently beneficial for purifying the air, reviving parched soil, and clearing contaminants.
However, from a metaphorical standpoint, rain can be considered as purifying the heart and soul. It might represent a true transformation in one's life when the conscious decision is taken to turn over a new leaf and abandon all negativity. In The Lion King (1994), when Simba (voiced by Matthew Broderick) has assumed his rightful position, the Pride Lands are cleansed by rain.
Rain can also represent a major discovery or resolution, especially in the context of romance. In the 2004 film The Notebook, for instance, the protagonists Noah (Ryan Gosling) and Allie (Rachel McAdams) confront their unresolved affections for one another during a heavy downpour.
What Does the Rain Signify Spiritually?
When it comes to spirituality and religion, rain has a variety of connotations. In the Christian religion, rain can symbolise the Holy Spirit, who is mentioned in various Bible texts as falling like rain upon the world.
In the Bible, rain also represents a time of harvest, particularly after lengthy periods of drought and famine. Even when all hope appears lost, the harvest season requires patience, diligence, and time. Christians believe that God will continually give and pour out blessings like rain at the proper time, similar to the fall harvest.
In other instances, rain was employed as a divine punishment, such as in the myth of Noah, in which God is claimed to have destroyed the entire planet with a massive deluge. Only Noah, his family, and two of each land-dwelling animal species were saved by the massive ark God instructed Noah to construct. Even in that occasion, there was light at the end of the storm in the book of Genesis. God promised to never again flood the earth. The rainbow is thought to represent this promise after every storm. This is also a sign of renewal and rebirth.
In Hinduism, it is believed that the gods send rain to produce a bountiful harvest and herds of cattle so that they might accept human food sacrifices. If the gods are pleased and nourished by these sacrifices, they will continue to deliver rain and, ultimately, plenty. However, droughts or heavy rains are viewed as indications of a rift between the gods and humans.
Why Are We So Depressed When It Rains?
Despite the fact that rain can be peaceful and bring a sense of relaxation or hope, many people experience a drastic change in mood during a rainfall. You may experience unhappiness and inefficiency during the day. During a rainfall, feelings of uncertainty, despair, and depression may arise. Then why do we feel depressed when it rains?
Consider the natural occurrences that frequently occur when it rains. The sun will likely set and the sky will be filled with heavy clouds. In a practical sense, the light does raise our spirits, which explains why some people endure seasonal depression throughout the winter. But a violent storm with its accompanying damaging winds, thunder, and lighting may also cause us to ponder our existence. Dealing with a storm can be frightening and intimidating since you do not know what issues it will produce in the future or when it will finish.
Rain and storms may represent difficult and uncertain periods in life. Unfortunately, rain can occasionally serve as a grim reminder that nothing will ever go right in our life. Even the actual and metaphorical light at the end of the tunnel appears distant amidst heavy rain.
Rain and Death as a Symbol
In addition, rain can be a symbol for death. In Ernest Hemingway's classic novel A Farewell to Arms, rain serves as a metaphor for all of the negative events that occur in the protagonists' lives. The rain is a metaphor for their frequent feelings of gloom and doom. The most prominent example is when the protagonist loses his or her true love. After leaving the hospital, he goes home through the rain with sadness.
However, there is an optimistic view of rain and mortality. At the Victorian era, people believed that rain after the death of a loved one or during a funeral indicated that the departed was in heaven. It was believed that rain was the deceased expressing regret over leaving their loved ones behind and bidding farewell. Even while individuals left behind on earth may be saddened by the loss of a loved one, this concept curiously allows them to take consolation in the rain.
Rain as a Symbol in Dreams
If it rains in your dreams, it could be a positive or negative omen. Rain in a dream could represent approaching successes and harvests, but it could also portend impending challenges. For instance, if you recollect dreaming about rain but cannot recall any other specifics, you may shortly experience success. This simple dream may be the impetus you need to take responsibility of your life and have faith in your own skills.
In addition, dreaming of hearing rain or getting soaked during a rainstorm are also favourable omens. These dreams portend peace, harmony, and beneficial developments in your life.
In contrast, fantasising about rain in other contexts can have a negative connotation. If you dream about heavy rain, it could indicate that you are harbouring a great deal of anger and need to resolve issues with others. Dreaming about a very stormy sky indicates that you are experiencing depressive sentiments and must struggle to release them in order to live a more happy life.
Rain: Good or Bad Fortune?
With all of these varying interpretations, people question if rain is good or bad luck. One would assume that gloomy, rainy days bring ill luck, especially at important events such as weddings. However, the majority of people believe that rain genuinely brings good luck.
Rain on wedding days is regarded to be a good omen for the newlyweds since it might symbolise transformation, renewal, and a fresh start. It is thought that rain on your wedding day can wash away whatever terrible experiences the couple may have had in the past, allowing them to start a fresh life. The lovebirds will have a fruitful marriage if they are able to weather the storms of life together like they did the physical one.
Rain on other significant days, such as your birthday or the day you move, also represents a new beginning and affirmation that you are headed in the correct direction in life. Even rain on a first date might represent a new beginning and be interpreted as a good sign for the future.
Common Metaphors for Rain
Rain is frequently employed as a metaphor, especially in popular sayings, due to its symbolic nature. Example: "nature's bath" is a typical metaphor or word for rain. In the same way that we take showers to clean our bodies, rain can be viewed as washing the surrounding environment. Particularly after drought-stricken periods without precipitation, it becomes evident how beneficial and necessary rain is for the earth, plants, and other natural elements.
"Into each life, a little rain must fall" is another common proverb involving rain. Obviously, this does not mean that rain will fall on you wherever you go. The idiom is figurative. It implies that everyone will endure hardships ("rain") throughout their lives. We cannot escape difficult circumstances despite our efforts. Many, though, learn to adapt and persevere through difficult times, realising that bad weather does not endure forever. Ultimately, the metaphorical rain may result in a gorgeous rainbow or an abundant crop.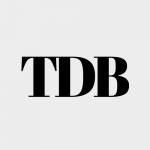 The Daily Buzz combines the pursuit of interesting and intriguing facts with the innate human desire to rank and list things. From stereotypical cat pictures to crazy facts about the universe, every thing is designed to help you kill time in the most efficient manner, all while giving you something to either laugh at or think about!