If you are building a house or simply rebuilding your roof, you may wonder what is the best way to design your roof.
A roof design does not simply provide a unique look to your home, but it may also provide some functionality depending on what type of roof you install.
Throughout the history of architecture, humans have come up with many different roof designs. Some of them have been invented to solve practical problems while others have been designed purely for aesthetic reasons.
Nowadays, most of the roofs follow a similar pattern that usually combines practical solutions as well as esthetical choices.
Different roof types may provide different benefits to a house. Some of them may provide extra attic space that could be used as an additional room.
Others may allow more natural lighting to pass through windows making the inside look brighter.
They may even be designed to optimize electricity generation through solar panels or to protect the inside from excessive heat during summer days.
Of course, there is no single design that would be perfect for all purposes, so a homeowner has to choose what they value the most before choosing a roof design.
Before choosing the best roof type for a property, a homeowner should weigh all pros and cons, calculate roofing costs and estimate the viability of the project.
This article provides an overview of the most common roofing types used in residential buildings.
Learning about these roofing types is a good starting point to understand what is available on the market and what benefits different types of roofs can provide.
Gable Roof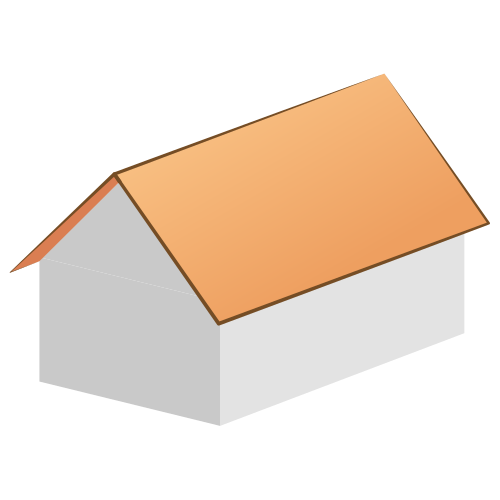 This type of roofing can be found on many single-family homes because it is often a budget-friendly and practical option.
A gable roof takes the form of an extended triangle, which is easy to build and does not require a lot of material. The two slopes formed on either side of this roof provide excellent drainage for water and snow.
In addition to that, the gable roof creates extra space at the top of the building, which can be used as an attic or an extra room.
This type of roof may require additional support against strong winds, which will be added to the cost of building the roof.
Even though there may be some additional expenses incurred to finish the roof properly, the simplicity and practicality of this design make it a very affordable and popular option.
Gambrel Roof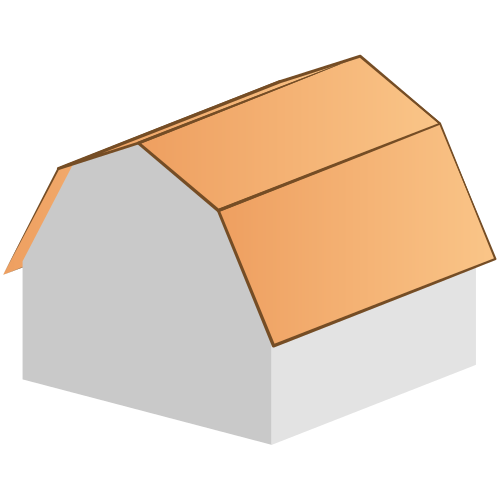 Gambrel roof, which is also known as Dutch colonial roof, is a less common but still popular and well-recognized type of roof. Anyone who has seen large barns located in rural areas will recognize this type of roof.
Even though it is often used in agricultural buildings, this type of roof gets more and more popular among residential building designs.
It is becoming increasingly popular among residential properties because of its historic roots and spatial optimization.
This type of roof is easily identified by having two different slopes on each side. The first slope tends to be flat while the other is very steep. This allows the roof to create much more attic space than a gable roof.
Given the aesthetics and the space it provides, it is a great choice for people who want to create a unique look to their house and add a few rooms or a loft area as a bonus.
Shed Roof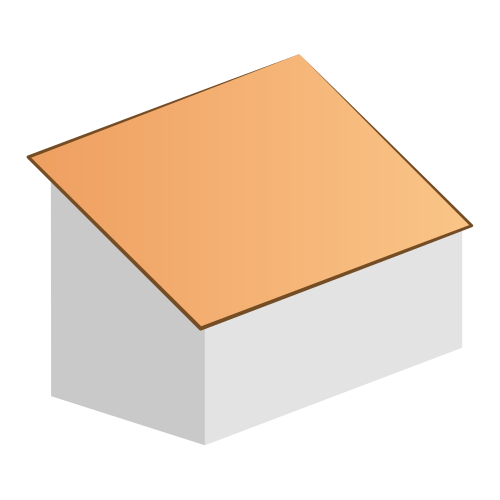 This is a simple modern roof style. This type of roof looks like half of a regular gable roof. While a gable roof has a slope on each side, a shed roof has only one slope that covers the whole building.
It is widely used in modern-style houses. Many of these houses may look like they have a fully flat roof, but having a roof without a slope requires a well-designed drainage system.
Because of this, a flat roof is often replaced with a shed roof that has a slight slope for easier water and snow drainage.
Shed roofs are quite affordable even compared to gable roofs. It can also be built using various materials because of the simplicity of such a roof.
It is often used in modern houses not only because of a recent trend in housing construction but also because the roof can be easily modified.
One of the most common modifications people tend to make to a shed roof is a skylight installation.
A panoramic roof can provide a unique look from the inside of the house as well as provide extra lighting without any excessive energy consumption.
Flat Roof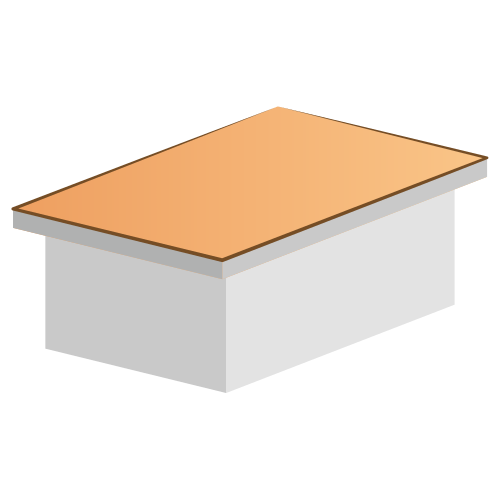 A flat roof is similar to a shed roof, but it usually has no slope. It is often used in multi-family high-rise buildings and some modern single-family houses.
The main advantage of this type of roof is that it requires much less material than any other roof. Since it is flat, the surface area of the roof is much smaller than the surface area of other roofs. For example, a gable roof may require more than double the amount of roofing material than a flat roof.
It is also versatile, which means that it may have multiple purposes. The space on top of sloped roofs cannot be used by people because of the dangers the slope creates.
A flat roof provides an extra floor that can be used as a recreational or even practical space. Some communities living in multi-family houses may create a garden, a barbeque area, or even a multi-purpose recreational space on top of a flat roof. The larger the building is, the more amenities can be installed on such a roof for people to enjoy.
A flat roof has one very important downside that must be considered before installing such a roof. It does not allow for easy water and snow drainage.
This means that while the roof types that have a slope do not require waterproofing and extra drainage systems, a flat roof will need to be properly waterproofed. If it is not installed correctly, it may start leaking leading to potentially larger damages that may destroy multiple levels before it is fixed.
The main purpose of a roof is to protect the house against rain and snow, and a flat roof tends to fail much more often than any other type of roof. Because of that, single-family homes choose not to get a flat roof.
On the other hand, high-rise buildings that have maintenance teams who can look after the flat roof tend to choose it for its relatively low price and the extra space it provides.
There Is No Perfect Roof
Each roof has its advantages and disadvantages. A homeowner who cannot decide what type of roof they want to install may talk to a roofing contractor to get a more clear picture as to what to expect with different roof types.
A contractor will be able to provide information about how each roof type will behave in the conditions applied to a specific house.
For example, they may suggest a gable roof in places that do not have strong winds or a flat roof in areas that do not experience a lot of precipitation.
They will be able to estimate the costs of building a roof and the costs of maintenance. It is always beneficial to talk to contractors to better understand what to expect from different roof types.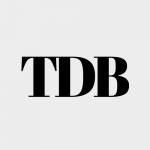 The Daily Buzz combines the pursuit of interesting and intriguing facts with the innate human desire to rank and list things. From stereotypical cat pictures to crazy facts about the universe, every thing is designed to help you kill time in the most efficient manner, all while giving you something to either laugh at or think about!