Every year industries lose millions of dollars to corrosion. From cars to heavy machinery, all fasteners can be exposed to this worldwide phenomenon.
Moreover, the cost of putting a stop to production to fix the effects of corrosion might overtake those of prevention.
This is exactly why you need to keep on reading and learn all you can about fastener class coatings today.
Just like corrosion does with metal, ready or not, here we go!
Why Do You Need to Protect Fasteners From Corrosion?
Corrosion is a silent killer. It works somehow similar to erosion but in a more invasive way. Moreover, it might be acting at this moment without you even noticing it.
But don't you worry because it can indeed be stopped and this article shows exactly how.
This phenomenon doesn't just occur to all surfaces in all weather conditions. On the contrary, every environment has got a corrosivity level, and thus, special material and coating need to be employed.
For example, metal structures that are exposed to seaside areas tend to suffer more than those used internally. This difference dictates what kind of material shall be used to prevent corrosion.
Fastener Class Coatings
Let's begin this journey to understanding how fastener coating works in different applications.
For this endeavour, we have divided the different coatings into four classes determined by the use of the fastener.
They will evolve from safer to harsher environments; thus, the coating shall be more effective towards class 4.
For those in Melbourne weather, the salty, seaside climate belongs to Classes 3 and 4.
Class 1
Before you start thinking of abrasive blasting, let´s take a look at the subtlest category: Class 1.
In this category, you´ll find fasteners that are for internal or general use. In this sense, the coating they shall receive tends to be lighter than the rest.
These fasteners are tested with neutral salt spray for 72 hours.
As a result, the red rust over the fasteners shouldn´t represent more than 5% of its surface. Also, there should be no coating blistering whatsoever.
Class 2
In this class, fasteners are exposed to high levels of condensation thus require powder coating to survive. These fasteners are tested in two ways:
With neutral salt spray for 240 hours expecting the same results as Class 1.
Inside a condensing atmosphere with sulfur dioxide at KFW 2.0 S for five cycles.
In all cases, the assessment of the rusting level should be done visually to establish it with unanimity.
The fasteners represented in this class shouldn´t present any blistering in the coating after the tests have been carried on. Likewise, the red rust shouldn´t surpass the 5% mark.
Class 3
The fasteners in this category need to be corrosion resistant. This is because their use is external in mild, moderate, industrial, or marine environments. This means that they will be exposed to salt among other chemicals.
In this sense, to prove their resistance to this environment, the same two tests from Class 2 are performed. On top of them, specialists also run these tests:
The organic coating on fasteners should not present a blister size 53 or larger after being exposed to a thousand hours in an atmosphere with 100% relative humidity.
The organic coating on fasteners shouldn´t present flaking, peeling, cracking, or checking after exposing them to a test cycle of ultraviolet radiation of 60 Celsius for four hours and condensation at 50 Celsius for another four hours.
Another way of testing outdoors fasteners is by simply performing a walking observation. In this case, 95% of the fasteners reviewed should not present any traces of red rust.
Class 4
This class includes fasteners used externally in an environment with severe marine conditions and heavy corrosives.
Since these are fasteners used for exterior applications, experts check them using a very simple method, which is to walk and see.
In every case, the number of fasteners presenting red rust shouldn´t surpass the 5% mark.
Coatings & Materials
Now that you know how these fasteners are divided into categories depending on their use, it is time to address how they react to the coating applied to them.
This depends largely on the composition of the fastener itself.
Fasteners With Solid, No Metallic Heads
These fasteners need to be manufactured using a polymer that is stable when exposed to ultraviolet radiation.
Moreover, this material needs to be stable for long periods in case they are ever exposed to Class 4 corrosion scenarios.
Fasteners That Are Inherently Corrosion Resistant
The fasteners manufactured to be inherently corrosion resistant generally use an alloy including stainless steel or another similarly resistant material.
Nevertheless, these fasteners are still coated using materials that can safeguard them from Class 4 conditions.
This coating layer should stay on the fastener, regardless of its composition, for no less than 15 years.
Fasteners With Non-porous Zinc-alloy Heads
Using a thickness of no less than 0.7mm, the entire physical head of the fastener should be covered. Indeed, the intention is that the entire surface is completely encapsulated under the cover.
Again, the coating utilised in this scenario shall have enough adhesion and integrity to stay put for the entire usable life of the fastener.
Otherwise, what might happen is a separation of the coating and the steel base, which can have a disastrous outcome.
Is There a Need to Check Compatibility?
Can a corrosion-resistant self-drilling fastener cause an adverse chemical reaction to the machinery it is working at?
Well, although there is no specific chart to follow in this regard, it is always useful to check with experts.
A possible negative outcome could be the galvanic corrosion of other components in the system.
Conclusion
Fastener coating can extend the life of machinery, cars, bridges, and other structures exposed to harsh weather.
For example, all the people living in Melbourne should know the negative effect that exposure to salt has on their vehicles.
In this sense, fastener class coatings can help save lives, jobs, and a lot of money.
Remember that it will always be much more expensive to stop a production line than to carry on periodic checks as specified above.
Finally, when in doubt, always get in touch with professionals that can help you establish a plan to consistently check on fasteners.
Sometimes even the smallest details can make a difference. Make those fasteners your competitive advantage and keep your business more productive than the competition.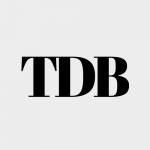 The Daily Buzz combines the pursuit of interesting and intriguing facts with the innate human desire to rank and list things. From stereotypical cat pictures to crazy facts about the universe, every thing is designed to help you kill time in the most efficient manner, all while giving you something to either laugh at or think about!