Southern California is one of the nation's most gorgeous areas. You'll find beaches, boutique cafes, open-air markets, and many more attractions.
It's also an area where plenty of car accidents take place, though.
You might think that the freeways are one of the first places where these wrecks occur, and you're not wrong. Riverside is also a car accident hot spot, though.
Riverside is an area that includes cities like Moreno Valley, Cathedral City, Jurupa Valley, and others.
In this article, we'll talk about how you can avoid an accident if you live in this part of the country.
How Bad Is the Riverside Accident Problem?
If you're wondering just how bad Riverside accidents are, the statistics can pretty well paint a picture. 2013 is the latest year for which all the stats are available.
The California Office of Traffic Safety reports that in 2013, there were more than 6,100 Riverside car wrecks with either an injury or fatality.
If you live in the area, that should get your attention.
This indicates that more than 16 car accidents take place in this part of the country every day that kill or injure someone.
How Can You Avoid Getting in One of These Accidents?
Weather is rarely a car accident factor in this area.
There's seldom heavy rain, and it almost never snows. The bright sun gives you excellent driving conditions, but you need to watch out for it as well.
You should make a point of not driving unless you have some sunglasses with you.
It's not a fashion statement. A good pair of Ray-Bans can protect you from the sun when it's rising or setting, and you're driving directly towards it.
If you don't have sunglasses with you, that sun can completely blind you. You can easily clip them to your sun visor or carry them with you.
Failing that, you can lower the sun visor, which can help your vision a little bit, but that's an imperfect system at best.
Stick to the Speed Limit
Some Riverside residents also have a heavy foot when they drive. That might be because you know the area so well, so you feel like you can speed somewhat, and there's minimal risk.
Just because you know the region, though, that doesn't mean you can take liberties with the speed limit. You never know when you're going to run into an accident ahead of you or a traffic jam.
If that happens, and you're going too fast, you may not be able to stop in time.
If you keep your speed down, it might take you a bit longer to get to where you're going, but you're much more likely to arrive safely.
Don't Let Anything Distract You
If you cruise along Interstate 10 often, you've probably seen people talking on their smartphones.
They might be on their way to Palm Springs or San Diego, and they're chatting about their dinner plans or the Padres winning the other night.
That's irresponsible behavior, and rest assured, the cops are always watching for these reckless individuals. Make sure you aren't one of them.
Don't ever talk on your phone or text while driving. If you do, and you get a ticket, you can only blame yourself.
You should also not let billboards distract you, or the kids in the backseat, or anything else.
Keep your attention fixed on the lane ahead, and don't let your familiarity with the surroundings make you overconfident.
Keep a Safe Distance from Other Drivers
Riverside residents also sometimes tailgate, and it's a particularly problematic practice. You should not ride someone's bumper, even if you perceive that they're going slow in the fast lane.
They might step down on the brake suddenly, and then you can hit them before you realize what's happening.
It's much better to get in the slow lane and pass someone if you feel like they're going too slowly. Also, don't honk or gesture at them.
Remember that they don't legally need to surpass the speed limit, even in the fast lane.
You should also keep your distance from any commercial trucks you see rolling down Interstate 10.
These trucks are much bigger than virtually every other vehicle on the road, and it's potentially a bad mistake to tailgate them.
You're much better off staying away and trying to keep out of their blind spots. These trucks have blind spots directly in front and behind them and to either side as well.
Don't Ingest Drugs or Alcohol
The one other thing you can do to make sure and avoid car wrecks in the Riverside area is to never ingest drugs or alcohol before driving.
Marijuana is legal now in California for recreation, and you can find many dispensaries with both weed in its smokable form and also edibles.
It's illegal to ingest recreational marijuana in any form and drive, though. You might feel like you're okay because you've done it before, but even if you partake regularly, you're still in an impaired state. If a cop pulls you over, you can face serious consequences.
As for alcohol, you probably already know that just a couple of beers with lunch might be enough to push you over the limit.
It's much better to call for an Uber, rather than driving home if you're hanging out with friends and you've imbibed more than one drink within an hour.
Remember that if you have a family, especially if you have teens who are close to getting their driver's licenses, you are trying to set an example for them.
If you talk on your smartphone while driving, drive drunk, or engage in other unsafe behaviors, you're showing them it's okay to do that.
It's more than likely they will do the same things once they have their license, and you do not want anything to happen to them.
If you follow all these suggestions, you'll be doing your part to keep Riverside safe.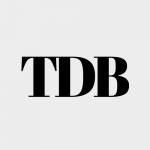 The Daily Buzz combines the pursuit of interesting and intriguing facts with the innate human desire to rank and list things. From stereotypical cat pictures to crazy facts about the universe, every thing is designed to help you kill time in the most efficient manner, all while giving you something to either laugh at or think about!