Crayola, a company best known for its crayons, says that when purple and orange are mixed together, they make a colour called "burnt sienna." The company says burnt sienna is a brown colour that looks like mud.
Purple and orange together
Both orange and purple are secondary colours. Red and blue make purple, and red and yellow make orange. When you mix orange and purple, you get a mixture of all three primary colours (red, yellow, and blue), but red will be the most noticeable. When you mix the three primary colours, you always get brown. Since both purple and orange have a lot of red in them, putting them together makes a warm brown colour. Many people call this bright brown colour with red undertones "burnt sienna."
Burnt sienna can even look pinker or almost mauve, depending on how much orange and purple it has. By changing the amounts of purple and orange, you can make brown that is either much darker and cooler or much warmer and brighter. In both cases, the brown will look too red or brassy, since both orange and purple are made of red. Basically, you can't mix the two colours together without getting a lot of red.
Purple is made by mixing equal parts of red and blue, and orange is made by mixing equal parts of red and yellow. In fact, there is a lot more difference between each colour. When you mix purple with more red than blue, you get brighter colours like magenta or fuchsia. When you mix purple with more blue, you get much darker colours like indigo. When there is more yellow in orange, the colour can be much brighter. Some number two pencils and some kinds of macaroni and cheese are this yellow-orange colour. On the other hand, orange can also be a very dark colour with more red than yellow. In this case, the deep red-orange colour can look more like scarlet than a typical orange.
Just like there are many different ways to use the colours purple and orange on their own, there are many different ways to use them together. The brown one makes can be very bright and brassy if it has a lot of red in it, or it can be darker if it has more blue in it. It's important to remember, of course, that a higher concentration of orange will usually make the brown colour lighter, while a higher concentration of purple will usually make the colour darker.
You can also change the way orange and purple look together by adding white, black, or grey to the mix. This will make the brown more opaque, making it either clearer or muddier, depending on what you want.
Color Scheme of Purple and Orange
Purple and orange are both secondary colours, which means that they are made by mixing two primary colours. The third secondary colour is green, which is made by putting together yellow and blue.
Since purple and orange are both secondary colours, they mix to make a warm brown that goes well with green. When orange and purple are mixed together, they make a brown that can be very dark, almost black, if more of a dark bluish-purple is used. This makes a great visual contrast between greens that are brighter and more yellow and mint greens that are darker and mixed with white or light grey.
Since both purple and orange come from red, all warm colours go well with them. So, warm oranges, reds, and yellows go well with the browns that come from mixing orange and purple. The colours brown and gold look great together. When paired together, a deep brassy brown and a bright red or even a bright red-orange look good.
Different Colors
To understand colours that are different from each other, you need to know about colour theory. Artists, designers, and regular people can use colour theory to help them put colours together. Color theory can also help people figure out how to make new shades and colours.
The colour wheel shows a lot about how colour works. The red, yellow, and blue primary colours are what the colour wheel is based on. On the wheel, these colours are arranged in a triangle, with red at the top, yellow in the bottom left corner, and blue in the bottom right corner. (On some colour wheels, the primary colour at the top is different.) So, what makes a colour a primary one? Well, red, blue, and yellow are called the primary colours because they are the ones that all other colours are made from.
Orange, green, and purple, on the other hand, are secondary colours because they are made by mixing two primary colours in equal amounts. So where do you put these secondary colours on a colour wheel? Since purple is made by mixing red and blue, it is between red and blue on the colour wheel. Orange is made by mixing red and yellow, so it is between red and yellow. Last, green is in the middle of blue and yellow.
The colour wheel is also a good way to show colours that look good together. A contrasting colour is one that is right across the colour wheel from another colour. So, the opposite colour of purple is yellow, and the opposite colour of orange is blue. Even though these colours look great next to each other, when you mix two colours that are different from each other, you get brown.
When you mix a primary colour with a secondary colour, you get a tertiary colour, which is also called an intermediate colour. Instead of mixing equal amounts of two colours, tertiary colours are made by adding more of one colour than the other. For example, yellow-green is a tertiary colour that has a lot more yellow than green, as the name suggests.
People also think of a colour scheme that includes both primary and secondary colours. The same reasoning holds true for tertiary colours. So, you can use the colour wheel to figure out which contrasting colour goes best with a certain shade of purple or orange. You can even use it to find colours that go well with burnt sienna. Also, whether you're working on an interior design project or a graphic design assignment, it's important to know how colours relate to each other and which ones go well together.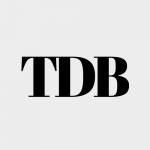 The Daily Buzz combines the pursuit of interesting and intriguing facts with the innate human desire to rank and list things. From stereotypical cat pictures to crazy facts about the universe, every thing is designed to help you kill time in the most efficient manner, all while giving you something to either laugh at or think about!