It's the time of year again when the bees start buzzing, the flowers are blooming, and the sun comes blazing hot.
It's the right time to spend more of your waking moments outdoors to smell the breeze, the heat of the sun caressing your skin while you languidly sip on a cool summer cocktail.
Are you prepared for the upcoming spring and summer? Sprucing up your home to make it cool and breezy to enjoy the longer days and warmer weather is one way to say 'Yes, I'm ready!".
If you're looking for ideas to upgrade your home for the summer, check out these 10 ways:
1. Perk Up the Patio With Potted Plants
The quickest way to add some summer vibes to your patio and outdoor area is to add some potted plants.
They don't just add beauty to your interiors and exteriors, but they help with purifying the air, removing toxins as well promote a calmer and fresher vibe to your home.
Wax begonia, golden pothos, jasmine, peace lily, and geraniums are some of the easiest plants you can start planting in early spring so that they'll blossom in summer.
2. Louvered Roofs for Your Pergola
Create a cozy and cool spot to just lie and enjoy the weather and warmth.
If you have a pergola, add in a louvered patio system that can be adjusted depending on the exposure of the sun and win you want- whether full sun, filtered shade, or solid rain protection.
https://royalcovers.com/equinox-louvered-roof-pergola/ offers louvered roof installations that are durable and long-lasting.
Having louvered roofs means that you can enjoy your cozy nook or corner under your pergola whether rain or shine.
3. Build a Raised Garden Bed
Summer is also a great time to experiment with growing your food. Plus, with the pandemic, staying home to enjoy your harvest is all the more reason why you should grow your fruits and vegetables.
A raised bed allows you to create and manage a contained garden- an ideal starter kit if you are experimenting.
Raised beds are the ideal choice for first-time vegetable gardeners as you have an enclosed space to keep an eye out for your harvest.
You have a concentrated area for your plants where you can water and weed comfortably.
4. Add Lighting.
Summer days also mean plenty of outdoor eating and barbequing. If you are not a fan of digging up your garden to add wiring, then solar-powered lights are an alternative solution.
Light up your pathway with solar-powered lights to lead guests to your backyard for some friendly bonding time.
Or if you already have outdoor power sockets, light up your pergola and patio area with beautiful fairy lights that create the most magical outdoor ambiance.
5. Install a Bird Feeder
Summer is also when you see more birds than usual, chirping away, building their nests, and looking for seeds and worms to eat.
Build your birdfeeder and add it to your garden area or near a window- anywhere birds usually perch. You can also purchase a bird feeder online for an affordable price.
Whether you are building or buying, make sure to check the kinds of bird feeder you are going for and what kind of species they attract- different feeders are meant for different bird species.
6. Firepit Table
A fire pit table is essential if you're the kind of person who loves sitting around a small fire roasting marshmallows, sausages, and vegetable kebabs while telling ghost stories or playing cards!
Some days in summer are meant for this- laidback and chilled nights with your pals.
You can add this to the multifunctional furniture list if you're looking to add a fire pit into your small garden space.
A fire pit table is a double-duty table that lets you place drinks and food while using the fire pit in the middle to roast marshmallows.
Most fire pit tables come with space for the pit in the middle, surrounded by wood space to place food and drinks.
Imagine cool nights sitting together around the table fire pit with your family, wine in hand, smores on another while you enjoy each other's company.
Read More: Honeywell Thermostat Cool on Blinking
7. Spruce Up With Paint
Painting is a very soothing experience. Have you tried it? If not, then now is the time. It's one of the fastest and quickest ways to upgrade for the summer.
Pops of color on an accent wall in your living room or even in the hallway can transform your interiors and exteriors from cozy autumn to summer breeze sunshine.
8. Hang a Hammock
Did you know that you can hang a hammock practically anywhere there's enough space?
Hammocks can now be found in many different material types to suit the space you have from cotton to vinyl, nylon to canvas.
Some require hanging from one end to the other while some hammocks already come with their stand- ideal to prop in your balcony apartment.
9. Switch Out Your Window Dressing
Let's face it- cooler months deserve different window treatments that allow the cool breeze in while reducing the hot heat. Switch up your cozy winter drapes for light and breezy curtains.
It's a very quick way to refresh your interiors. Of course, you can also opt for other types of window treatments if curtains are not to your liking.
Try sheer pleated shades that not only add a new-age classic vibe but are also extremely energy-efficient.
10. Faux Grass
This is for those of you who lack outdoor spaces but would still like to add some greenery to your home.
For apartment dwellers, adding faux grass to the balcony, some foldable chairs, and potted plants can instantly upgrade your overall living experience.
This tiny space can hold loads of charm with the right accessories. You can purchase faux grass to the size you need and once it's installed, there's nothing much to do except keep it clean.
And there you go- easy, quick, and fast upgrades to start doing at the beginning of spring so you're all summer ready!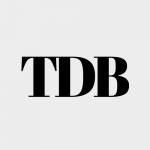 The Daily Buzz combines the pursuit of interesting and intriguing facts with the innate human desire to rank and list things. From stereotypical cat pictures to crazy facts about the universe, every thing is designed to help you kill time in the most efficient manner, all while giving you something to either laugh at or think about!