Image Source: How-To Geek
What Is a VPN Server?
A virtual private network (VPN) server is a physical or virtual machine that has been set up to handle and provide VPN services to people from all over the world.
The server includes both VPN hardware and software, allowing customers to connect to a secure private network.
A typical VPN server has more logical and physical communication interfaces than most servers.
How Does a VPN Server Work?
To begin, you must start using a VPN software. It joins you to the VPN server and transmits your data via your ISP. However, because the server's encryption standards have been set to VPN protocols, all of your data is now encrypted and cannot be observed by your ISP or anybody else.
When the VPN server receives all of the encrypted data, it decrypts it and relays it to the intended web server. After that, the VPN server will encrypt the data it receives from the aforementioned web server and send it to you via your ISP. The VPN client will decrypt the data for you once you receive it on your device.
The best VPN server is supposed to be the one that is user-friendly, affordable, and has reliable connectivity.
Consider the following situation to gain a greater perspective on how everything functions: A tunnel is established between the VPN client and the VPN server. Any data that travels through it is encrypted, making it unintelligible to anyone who isn't in the tunnel.

The VPN server will conceal your IP address and instead replace it with its own. The server enables you to enjoy even more seclusion while still overcoming irritating geo-restrictions and firewalls by allowing you to access content from even more locations.
Why Should I Use a VPN Server?
Your ISP handles all of your outgoing and incoming traffic and data when you surf the Internet.
You may be exposed to everything from ISPs to marketers, surveillance organizations, and hackers because it's all set out in a straightforward, understandable format.
Important Protocols that A VPN Server Use
The VPN server software encrypts user data and traffic using some protocols as the VPN client software. Typically, more than one VPN technology is used to provide users with enhanced connection control. The following are the most popular VPN protocols:
PPTP
IKEv2
WireGuard
L2TP/IPSec
SoftEther
SSTP
OpenVPN
How Does a VPN Server Improve Your Online Experience?
To begin with, a VPN server encrypts all of the information and traffic that is traveling to your device, essentially ensuring that:
Your personal information is not at risk of falling into the wrong hands. In other words, cybercriminals will be unable to utilize network vulnerabilities, even on unsecured WiFi networks, to steal your login passwords, bank account data, and credit card numbers.
You won't be a victim of mass internet surveillance, as is the case with the CIA or NSA, and your privacy will not be jeopardized.
Because your ISP doesn't have access to what you're doing online, they won't be able to limit your bandwidth or sell your data to third parties.
Furthermore, a virtual private network (VPN) server will conceal your real IP address, ensuring that no surveillance agency, hacker, advertiser, or website can discover it and obtain information connected with it .
You can also use it to browse the internet anonymously. This is a fantastic feature to have, especially if you want to protect your online privacy and/or identity while surfing the web.
It's also worth noting that by masking your IP address, you may avoid being restricted from viewing the internet material you desire due to pesky geographical restrictions.
Frequently Asked Question
1. What Responsibilities Does a VPN Server Have?
A VPN server creates a secure connection between your computer and the internet. All of your data is sent through a secured mechanism which is known as a virtual tunnel.
Your IP address is masked while you browse the web, making your location unknown to everyone else. A VPN also protects against external assaults.
2. What Is the Easiest Way to Set Up a Vpn Server on My Own Computer?
Steps to Setting Up a VPN
Arrange the essential VPN components in a suitable order.
Bring all of the necessary equipment, such as a laptop, VPN credentials, and internet connectivity
VPN clients must be downloaded and installed.
Locate a guide to setting up the product.
Connect VPN by putting in your credentials
Select the VPN protocols that you want to use.
Connect to the server and enjoy surfing.
3. Is It Possible to Operate My Own Vpn Server?
Fortunately, there is a cure: You can retain more control over your VPN configuration by operating your own VPN server. You can host the server in the cloud or on your own router when you build your own VPN server.
Conclusion
Because your IP address is revealed while connecting to the internet without a VPN server, much of your personal information is exposed, and you may not be able to access all of the material you desire because platforms that employ geo-blocks are aware of your IP.
You're probably wondering what a VPN server is. It's either a real computer or a Virtual Private Server on which you can access to use a VPN provider's services, both of which are known as VPN servers.
Because your data is encrypted and the server also hides your true IP address, no one can see it.
Overall, connecting to the internet through a VPN server is a considerably safer and more private alternative.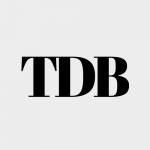 The Daily Buzz combines the pursuit of interesting and intriguing facts with the innate human desire to rank and list things. From stereotypical cat pictures to crazy facts about the universe, every thing is designed to help you kill time in the most efficient manner, all while giving you something to either laugh at or think about!