We can't avoid the fact that we're increasingly reliant on our smartphones to get online. It has become easier for people to perform their daily online tasks thanks to the ever-changing innovation of mobile devices.
You can use your mobile internet to do everything from browsing the web, downloading files, making video calls, and even banking on the go.
It is therefore extremely portable for you. But when it comes to your own safety, online threats can do a lot of harm. These threats include malware that has a negative impact on smartphones and tablets.
If you're concerned about these threats, here are some of the best ways to keep your mobile phone's internet connection secure and reliable.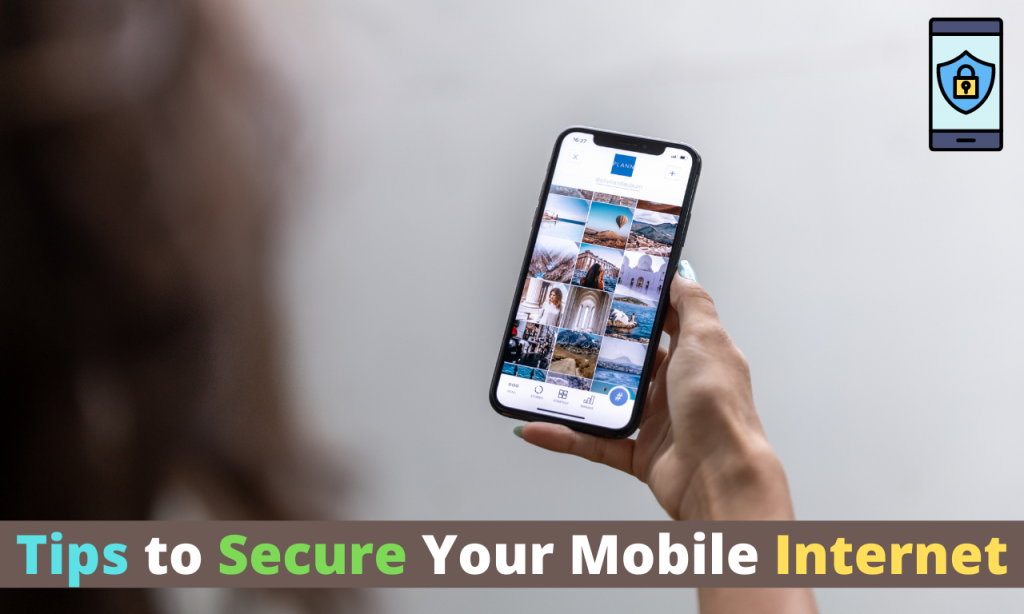 6 Tips to Secure Your Mobile Internet
1. Stronger Passwords
Using biometric features in conjunction with a strong password will help you protect your account from being hacked. The password should be a reasonable length and contain a good mix of alphabets, numbers, and special characters.
Try out two-factor authentication if it is available on your mobile device. Protect yourself from unnoticed threats by doing this.
The more difficult a password is to crack, the safer it is to use the internet on a smartphone. You should also prevent using the "Remember Me" feature that pops up on our mobile screens.
This means that if you ever leave your phone, anyone who has access to your saved passwords can get them. Additionally, you should change your passwords on a regular basis to keep them safe.
2. Change IP Address
For every Internet-connected device, there are two IP addresses: a "public" and "private." To connect to the Internet, your router uses your ISP-assigned public IP address.
To create a local network, your router gives computers and other devices private IP addresses. It is only the public address that can be linked to your home, and it is the only one that is visible outside of your network.
Public and private IP addresses are both available to you on your mobile devices. But since they're constantly changing, you don't need to change, observe and see IP addresses manually.
Wi-Fi, rather than a cellular network, is the only way to connect your mobile device. In that case, your router and the Internet don't give a rat's behind if it's a smartphone or a desktop.
You should follow my previous advice if you're using Wi-Fi at your home. Public Wi-Fi should be avoided at all costs.
IP addresses are constantly changing on your carrier's network when you use their service. It is your private address that connects you to the closest cell tower.
Your carrier's network is connected to the Internet via your public IP address. In the course of checking my public IP address numerous times as I moved around town, I never received the same number each time.
You wouldn't have to worry about an IP address being stolen if it ever happened. It would be your carrier's problem.
Verizon's 4G network uses IPv6 for both its public and private addresses, according to my tests. Having the assurance that they won't run out of supplies is a welcome relief.
3. Free WI-Fi Protection
We all enjoy using free Wi-Fi, but it's important to keep an eye on whether or not it's safe. Wi-Fi can be annoying later on if it's free or cheap. Hackers may be able to gain access to passwords and other private details stored on mobile devices connected to such networks, which are vulnerable to attack.
When we're out and public hotspots are a great way to stay connected while on the go. If you want to keep your phone safe from Wi-Fi hacking, you should use apps that keep you updated on your connection's status.
You should also turn off your Wi-Fi, data, and Bluetooth connections when they are not in use. This is important. As a bonus, it also saves your battery life.
4. Utilization of VPN
The best way to ensure your phone's safety is to use an encrypted virtual private network (VPN). It ensures your network security and protects your mobile internet when using public Wi-Fi. Protects you from harmful websites and cybercrime.
5. Encryption
Encryption is now standard on most mobile devices. It refers to a process in which the data is encoded so that it cannot be read.
Data that has been encrypted can no longer be accessed but can be decrypted and turned back into plain text. To activate mobile encryption, all you need to do is locate this feature on your phone and enter a password.
For those with more information, this may take a little longer, but the effort will be worthwhile. It's a good idea to keep the encryption password in mind and to have a backup of your data on hand in case you forget it.
6. Installing Anti-Virus
We spend a lot of time downloading files from the internet and installing apps on our mobile devices. Our phones may be infected with malware that can steal our personal information, and we don't know it.
Having an antivirus app on your phone will help keep you safe from this type of situation in the future. Antivirus programs now have better features that allow you to delete all data, block any callers, or track unknown callers in order to keep your smartphone secure.
Additional Actions That May Be Taken
A few other things you can do to keep your mobile data secure are as follows:
Your username is not auto-filled by some websites or applications because you do not want it to be done for you. Consequently, it is best to turn it off.
Your username is not auto-filled by some websites or applications because you do not want it to be done for you. Consequently, it is best to turn it off.
Your username is not auto-filled by some websites or applications because you do not want it to be done for you. Consequently, it is best to turn it off.
Conclusion
Following these steps will help ensure that your mobile device is as safe as possible in the midst of all the cybercrime we hear about today.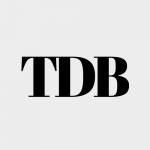 The Daily Buzz combines the pursuit of interesting and intriguing facts with the innate human desire to rank and list things. From stereotypical cat pictures to crazy facts about the universe, every thing is designed to help you kill time in the most efficient manner, all while giving you something to either laugh at or think about!