Image source: D Cirrus
"Is data room software a good idea for my business or not" is a question that is hard to answer in simple words. That's because there are numerous things to be considered before making a decision.
For example, is your current data storage system efficient and good enough for your needs? Why exactly do you need a virtual data room? Or Is it a more cost-effective option?
The cost-effectiveness factor is arguably the most decisive one. Businesses, especially the smaller ones, cannot afford expensive solutions. But are virtual data rooms expensive?
How much do they cost? And do you really need an online data room for your business?
Read on to find the answers.
What Is a Virtual Data Room?
Before exploring virtual data room prices and pricing structures, let's have a look at what a virtual data room is and what you can do with it.
A virtual data room is a cloud-based software solution that can be used for three main purposes.
1. Data Storage and Sharing.
Any VDR is essentially a data repository where you can store, share, or exchange your important business documents with employees, investors, stakeholders, project teams, and external parties.
It is important to note that data sharing is done in a controlled environment. VDR administrators can grant or revoke document access anytime.
2. Online Collaboration.
Businesses and professionals also use data room software as virtual workspaces or collaboration tools. That is because data rooms allow you to communicate safely in a secure and centralized platform.
You can share data, edit and annotate documents, make audio and video calls, arrange online meetings, conduct surveys, create online polls, and whatnot.
3. Online Business Deals.
Virtual data room software is extensively used as a secure online deal room.
Corporations and enterprises use VDRs for complex and data-oriented business deals such as initial public offerings, fundraising, strategic partnering, joint ventures, real estate asset sale/purchase, and mergers & acquisitions.
In fact, mergers & acquisitions are the oldest and the biggest use cases of virtual data rooms.
Do You Need a Virtual Data Room? 4 Questions to Answer
1. Do You Have a Secure Data Storage System?
As a business owner or a team leader, you know the importance of data security, especially if you provide data-oriented services.
For instance, a marketing firm heavily relies on market data which helps it develop marketing campaigns. If that data is stolen, the firm will lose its advantage over its competitors.
Do you have a data storage system that can keep your data safe? Is it easy to store data in your current storage method?
Data rooms employ a number of unique security features such as two-step verification, data encryption, multi-factor authentication, digital watermarking, document access control, remote purging, multi-server data backups, etc.
2. Is Your Data Storage Remotely Accessible?
Instant and remote access to your business data is not an option anymore—it is a necessity. Business practices are constantly reshaping, and remote working is becoming more and more common.
Business teams prefer a mixed work culture where they can work from the home, office, or even if they are out of town.
Traditional data storage systems don't really provide that luxury. For instance, if it is paper documentation, you cannot access data remotely.
With virtual data room software, you or your employees can easily access business data from anywhere. Modern VDR vendors even allow you to access VDRs via mobile or tablet apps.
3. Does Your Data Management Method Allow Safe Data Sharing?
During the course of your business, you have to share documents with external parties. In fact, even your own employees share loads of documents regularly.
Is your current data management method safe enough to share documents easily? Or do you rely on third-party data sharing tools?
Data rooms not only make data sharing easier, but you can control the data flow in your VDR. If you want to share documents with external parties, you can set customized document access restrictions on your documents.
You can keep track of all the changes made or activities performed on those documents.
4. Is Your Data Management System Cost-effective?
A data storage channel that costs you hundreds and thousands on a yearly basis is not a wise choice. For example, a paper documentation system has multiple flaws.
The paper starts decaying after some time, so you need backups (which means more paper and printing expenses).
You may have to make multiple copies of one document to share it with all concerned parties, increasing your administrative expenses.
On the other hand, online data room software can help you reduce these expenses because you can store and share everything online.
But, here is another very important question – how much does a virtual data room cost? What if a data room is more expensive for your business?
Well, that depends on which type of pricing plan you choose. Data room services are available at very flexible rates; here are some common pricing structures offered by virtual data room vendors.
Data Room Pricing Plans
1. Per-page.
Per-page pricing may cost you between $0.40 to $0.85 per page. The per-page pricing model is useful when you don't have a voluminous amount of data to be stored.

2. Per-user.
Generally, data room vendors offer a fixed price for a specific number of users and then charge extra for every additional user.
Generally, this model may cost you between $5 to $250 per user (depending on the vendor and features offered).
3. Storage Size.
Many vendors also charge you based on the storage size or number of Gigabytes (GBs) you use. On average, this pricing model may cost you $75 per GB.
4. Flat Fee.
Many high-end virtual data room vendors charge a flat monthly fee. They offer different packages based on features, the number of users allowed, etc. Generally, the flat fee model costs businesses $400 to $1000 per month.
Summing It Up
A virtual data room can prove to be a very valuable asset for your business or professional career. It not only keeps your data safe but helps you share it with others in the safest possible manner.
Most importantly, it is arguably one of the most cost-effective options, and you can choose a pricing plan as per your needs.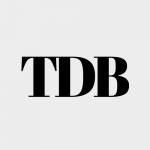 The Daily Buzz combines the pursuit of interesting and intriguing facts with the innate human desire to rank and list things. From stereotypical cat pictures to crazy facts about the universe, every thing is designed to help you kill time in the most efficient manner, all while giving you something to either laugh at or think about!