There are times in life when we all feel overwhelmed. Global events, work-related stress and personal issues can all take their toll, and everyone has their own way of dealing with these situations.
However, you may sometimes find that the measures you take are not really effective and only bring short-term relief.
So, if you find yourself overwhelmed by what is happening in the world or closer to home, you might want to try something new to achieve the stability and balance that you crave in your life. Here are just a few ideas you might want to try.
Meditation
Meditation has been a core feature of spiritual practices in Eastern cultures and religions such as Buddhism for thousands of years but has also become an important part of Western culture.
Modern medical practitioners have acknowledged the benefits of meditation as a way of reducing stress, lowering blood pressure and promoting good health and mental wellbeing.
The basic principle of meditation involves clearing the mind and achieving a state of inner stillness and calm.
Throughout the day, our minds are full of thoughts and internal dialogue that can add to our stress or anxiety. Switching off the mental chatter reveals a state of serenity that we can drift into, as if on a stream.
This does not come easy for everyone, however, and it may take a while to recognize the gaps in our thoughts that we are looking for.
Once we identify these blank spaces, we can learn to extend them for longer periods and find tranquillity. Meditation can be achieved through breathing, chanting or focusing on an object such as stone.
After meditation, people feel refreshed, recharged and better equipped to take on the challenges of the day.
Yoga
Yoga is linked to meditation, so if you practice one, it makes sense to also try the other. Like meditation, yoga has links to Eastern medicine but has also been embraced in the West. In Eastern medicine, yoga has long been used to achieve supreme wellbeing on a physical, mental and spiritual level.
Western doctors often point to the physical benefits of yoga such as improving breathing, circulation and flexibility.
The detoxification effects of yoga have also been extensively researched and noted, as well as its positive effects on the nervous system and mental wellbeing.
Yoga is a great way to relieve stress and to rest the body and mind. It relieves tension and can help those who are also keen to achieve a state of free consciousness through meditation.
The two practices can be combined to great effect to help us appreciate the life journey that we are on and to choose which path to take next.
Psychic Readings
Some of us like to find answers to life's problems by looking beyond our five senses. In these cases, they might choose to consult an individual who has a heightened sense of perception or intuition and can provide psychic readings.
The readers offer guidance and clarity on a subject's life by tuning in to the energy channeled through the third eye. Psychics often use meditation techniques to achieve the state of mind required to perform readings.
Clients can find that psychic readings can provide them with great emotional rewards.
Depending on their individual talent, readers may use tools such as tarot cards or crystals to complement the reading.
Many consider these readings to be a way of better understanding present, past and future and finding clarity and transparency in a variety of life situations.
Psychic readings can be done face to face or via phone, as most readers use energy and vibrations from the sitter's voice to make their readings.
Exercise
All kinds of exercise can be good for our mental wellbeing. By putting our bodies under stress, we can relieve stress from our minds, lowering stress hormones and releasing mood-enhancing endorphins.
Exercise can also help us sleep better. Sleep deprivation can contribute to stress, anxiety and depression in itself.
Exercise can be done in or out of the home, so it is a very practical way to combat our stressful feelings. Everything from walking, aerobics and yoga to running, cycling and swimming are regarded as exercise.
Not only will you stay fit but you will also feel more confident and better equipped to cope with day-to-day life. You just have to find the type of exercise that suits your preferences and needs best.
Experiment and try things out, and you're bound to.
Other Ways to Destress
Eating a healthier diet and cutting down on alcohol and caffeine can improve your wellbeing and make you feel better about yourself too. Even simple things like making time to relax by lighting aromatherapy candles and enjoying a hot bath or reading horoscopes can help you to let go of any tension that has built up during the day.
And don't forget to make time to spend with family and friends so you can laugh out loud and put stressful thoughts to the side for a while.
Finally, make sure you take control of your life by learning to say no.
Taking on more responsibilities than you can handle is one of the biggest contributors to stress both at work and in the home. You will find people will not think any less of you when you say no.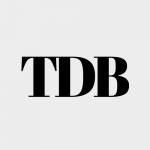 The Daily Buzz combines the pursuit of interesting and intriguing facts with the innate human desire to rank and list things. From stereotypical cat pictures to crazy facts about the universe, every thing is designed to help you kill time in the most efficient manner, all while giving you something to either laugh at or think about!