People can easily judge you when you don't conform to men's golf clothing etiquette. And although it's true that life's too short to follow everyone's norm for golf apparel.
Choosing to upgrade your golf apparel including your golf hat can help you feel and look more confident on the course.
If you feel you're out of place or don't belong in your golf club, maybe, you just don't have the right clothes that can make you feel good on the course.
Nowadays, the reality is, men are made to feel aware of their appearance, especially in the world of sports where there'll always be criticism.
To ensure you look good enough in your golf apparel to ward off any critiques, take note of these tips.
1. Dress According to Your Body Type
Playing golf is just like any fashion-conscious event. You should dress not only to impress but also to wear apparel that flatters your figure too.
Start with neutrals like this Adidas golf apparel for sale in Canada and work with what you think suits you.
If you're conscious about your weight, why not match your belt to the colour of your golf trouser or shirt, as this can help minimize the midsection.
When worrying about your size, don't complicate your apparel with too much contrast, as this will only highlight "problem areas."
Take note, darker colours are far more flattering, so choose a safe black classic or navy blue golf trouser, then mix it with some vibrant golf accessories for fun.
2. Make Sure the Fit Is Right
Wearing the perfect golf apparel is pointless if it doesn't fit you right. Before anything, make sure that every outfit you wear from head to foot is tailored to perfection.
Brands like Adidas, Under Armour, and Puma always have some good apparel to offer — but beyond the brand, you should always look for the best quality.
You'll know that a polo shirt will work well when it can provide both comfort and classic elegance. For your bottom half, make sure that tapered trouser legs touch the top of your golf shoes.
If you prefer wearing shorts, they shouldn't fall higher or lower than the knee.
Keep your clothing trimmed, oversizing will only hinder your game and make swinging harder.
Try to Match Clothes
Refine golf clothing is mainly about fluidity and matching clothes by pattern or tone. What you need to remember: your entire look should blend as one.
The pattern on pattern may work if you keep everything connected. But if you decide to go bold with your slacks or trousers, tone down your top or shirt. Also, why not try matching your golf equipment?
Choosing a neutral palette can work just as well if you add a little bit of charisma.
4. Dress for the Weather
Before emulating men's golf outfits, check first if it's the right thing to wear, given the current temperature in your area.
After all, more than just trying to look good, you also want to be comfortable enough to enjoy playing golf. Except, of course, if your golf club is strict about dress codes that you need to stick with them even under the scorching heat.
Try to keep multiple types of men's golf outfits like light-colored polos and shorts, so you have something to change into during summer, and some golf trousers for chilly winter rounds.
Consider that you will want to stay cool in the summer and reduce sweating as much as possible. And if you must play golf in the cold, you must be prepared to stay as warm as you can.
5. Avoid Loose and Untucked Shirt
To not look sloppy and unprofessional, never leave your top loose and untucked.
If you may have already noticed, most private golf clubs don't allow a casual dress code and won't tolerate members wearing vests or shirts without collar or cargo shorts.
It's best to avoid circumstances wherein you'll be reprimanded.
This is where you can finish your polished look with a belt, as this can help make you appear professional. Lastly, if you wish to add a bit of color, a patterned golf sock, vibrant glove, or any good golf accessories can make an outfit.
Simple Is Best
The key to golf fashion is to go for simplicity. Top amateurs mostly wear plain coloured cloths like white hat, striped or solid coloured polo shirt and shorts, single-coloured belt, and white shoes.
Try to look at online shops, and you can find some simple and professional-looking golf clothing at a discount.
Hopefully, you now have more options for determining what golf clothes you should get. Some of the outfits may stick out to you as something you'd like to wear on the course.
If you want something more "your style," you can mix and match different outfits and eventually build a solid wardrobe of different combinations that you feel good wearing.
Once you shop and wear golf clothes that fit you better and make you look more professional, you'll definitely see a difference in how you feel while playing. You'll feel more confident as you're already well dressed for the part.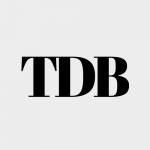 The Daily Buzz combines the pursuit of interesting and intriguing facts with the innate human desire to rank and list things. From stereotypical cat pictures to crazy facts about the universe, every thing is designed to help you kill time in the most efficient manner, all while giving you something to either laugh at or think about!