Using emoji on your social media posts proves to be an effective way to increase audience engagement. For instance, tweets that contain emoji can boost engagement by 25 percent compared to purely text tweets.
It also shows to increase the number of likes, shares, and comments in your Facebook posts.
The perks mentioned above are the reason why emojis are always present in social media posts of a lot of brands and businesses.
If you also want to incorporate emojis in your social media marketing campaigns, it's time to read this emoji guide and tips that you need to take heed to make your marketing successful.
Use Emojis to Increase Real-Time Engagement
Posting stuff on your social media pages is all about timing. And, most of the time, incorporating emoji in your well-timed post can be beneficial to get more people talking.
That's because using emojis are the thing right now, and when brands use them, it shows their audience the human aspect of their business.
Using emojis are a big plus to connect with your millennial audience. So, you should also include them in your Facebook posts or Tweets.
You can also use emoji art to make your social media posts more creative. In case you don't have time to generate ideas the best option is to order smm jobs evil-mart and you receive a lot of ideas on how to integrate emojis into your post.
Know What a Particular Emoji Means
It's not uncommon for a brand to use emojis in their social media posts incorrectly. This mistake can sometimes lead your audience to make fun of your brand or cringe about the blunder. So, before you put an emoji in your Instagram post, you should first know the meaning behind an emoji.
Your brand should be a beacon of authority and credibility. Don't risk your reputation by using an emoji that have a different meaning from what you have in mind.
Keep grounded with what's in trend and be updated with the latest emoji meanings and developments.
You can study all about emoji on websites such as Emojipedia.org. You can find here all the news, meanings, and the latest developments on emoji.
Take Advantage of Emoji's Interactive Power
What do you think are the primary reasons businesses use emojis in their marketing efforts?
Well, it's because they want to take advantage of emoji's capability to create an interactive experience among members of their target audience.
Emojis have become the new language people use in their daily communication. So, why not use emoji as a tool to engage with your audience and make their experience more interactive?
For instance, you can set a mini social media game that asks your followers to guess an emoji combination. Instruct them to put their guesses on the comment section of a social media post, including the campaign hashtag.
Then, give prizes to the winners. For sure, your social media engagement will skyrocket when you do this.
Utilize Custom-Made Emoji Strategically
Since the rise in popularity of emojis, brands want their emojis to be custom-made to make their social media posts more special. However, using emoji keyboards or custom-made emojis won't have a significant impact if you don't use them strategically.
Since a custom-made emoji will be specially designed for your brand, please don't take the special quality of it and use it for your everyday online interactions.
Take the cue of the World Wildlife Fund (WWF), who used custom emojis to promote the protection of endangered animals.
In every tweet of a Twitter user using the endangered emoji icons, there will be a donation to save the real animal represented by the emoji icon.
This is an excellent example of using your custom-made emojis for a good cause and not just for fun. And, of course, giving back to others and the environment will be favorable to building your brand.
Use Emojis Responsibly
It would be best if you used emoji in context. As far as possible, avoid using it in professional communications. For instance, don't include emoji in an email for your boss.
You should also make sure that you don't use offensive emojis, even in your social media posts (see tip #2). As people used to say, there's an appropriate time and place for everything.
Takeaway
It can't be denied that emojis are prevalent nowadays. In fact, it serves as a new language among millennials, and many brands are now using them for their marketing.
If you're going to include emojis in your social media marketing, follow the tips mentioned above to do it right.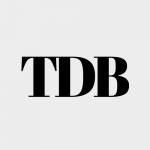 The Daily Buzz combines the pursuit of interesting and intriguing facts with the innate human desire to rank and list things. From stereotypical cat pictures to crazy facts about the universe, every thing is designed to help you kill time in the most efficient manner, all while giving you something to either laugh at or think about!