As a business owner, you may not come across the words web scraping a lot. While it may sound geeky, this one technique can generate all the precious data you need for constructing your business model and driving your critical decisions.
The importance of web data in building your business is irrefutable, especially when you are targeting the online audience.
What is Web Scraping?
Web scraping is called by many names: data scraping, web data extraction, web crawling, web harvesting, and many more. The name is self-descriptive of what it does. It collects large amounts of data from the internet. By web scraping, you can get your hands on vast resources of data presented by the ever-expanding internet websites. You can collect, classify, extract, and perform analysis on the collected data to enhance your business processes. For the best web scraping results check Oxylabs real-time crawler.
The reason you need a specialized technique to do this is that web browsers don't offer the functionality to save data presented from websites for personal use. Manually copying such massive amounts of data from every website is near to impossible, and that's where web scraping scripts and tools come into the picture. The automation provided by web scraping tools helps you grab huge data from multiple websites quickly and organize them for better use based on your requirements.
Why Do You Need Proxies?
Setting up web scraping can be difficult for a new business with no expertise in related technology. You may have to take a lot of things into consideration, like the ethical use of web scraping, scripting used, resources, and cost involved. Several technical factors are also associated.
When your computer tries to crawl data from multiple sites, it needs to send a large number of web requests which can be misidentified as a threat and could lead your device's IP into being blocked. This is a big no-no for efficient web scraping. And here is where proxies will save you.
By making use of a pool of proxies, you can rest assured that your IP addresses won't get blocked when you are trying to scrape web data.
Proxies act as a middle layer and hide your original IP address. This ensures extra security and reliable web scraping.
How Can Web Scraping Help You?
Here are a few ways and scenarios in which web scraping can help you run a successful business:
Tracking your online presence
Nowadays, people mostly communicate online. Every comment, every post made about your product and company, impacts your online image. All your ad campaigns have customer reactions registered online via their social media interactions and reviews. Tapping into this kind of data gives you an edge when it comes to maintaining your brand reputation and online engagement.
You can scrape business profiles and reviews on websites to gauge your performance. You can easily understand what your customer wants and thus be able to shape your business policies along with the market needs.
Custom analysis and targeted campaigns
When it comes to business – every penny counts. You cannot make a successful product unless you know how to market it to the right audience. And web scraping lets you know-how. By getting you enough data to derive your target audiences' preferences, you can easily design your ad campaigns and perform custom data analysis that will provide answers to your specific business problems.
If you are running an ad campaign for a seasonal fall sale on your clothing store, with the efficient analysis of data that you gather from web scraping, you can pinpoint the buyers from the previous year for a similar campaign and get closer to your target audience.
SEO
No business can thrive in the age of the internet if they don't focus on their SEO. Getting the top slots in search engine results means everything in generating new leads to your business. Web scraping allows you to optimize your content for SEO reasons and find what your competitors are up to.
With the help of web scraping data, you can easily find out what keywords are generating the maximum leads and focus your SEO efforts in an organized way.
Scrape leads
Running any campaign requires some necessary information on possible leads. Web scraping provides you a way to get a big list of contacts from where you can build your lead generation. Getting such vast records of emails and profiles can prove to be a significant burden if you opt for manual data collection.
Web scraping does it all quickly and even gives you an organized contact list that will help you prioritize and streamline your sales effort. This is extremely useful for sales-driven businesses.
Build up your information repository
Data can come in different formats and from countless resources. For instance, if you are running a tourism-related business, you will need data on hotels, transportation, restaurants, museums, parks, and a lot more.
Getting reviews, ticket prices, timings, and all such official, as well as private information like reviews and offers and deals, can be quite a cumbersome effort if not for web scraping. Web scraping can get you data from all over the internet and present it to you in a well-organized manner.
The Wrap Up
All in all, web scraping provides you with enough data to build your information repository that will help you provide better services to your customers. It gives you the knowledge to make the right decisions and show off your expertise and edge over your competitors.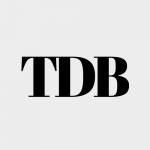 The Daily Buzz combines the pursuit of interesting and intriguing facts with the innate human desire to rank and list things. From stereotypical cat pictures to crazy facts about the universe, every thing is designed to help you kill time in the most efficient manner, all while giving you something to either laugh at or think about!