You are probably sitting on your ergonomic chair right now as you read this post, right? But are you seated in the correct posture? You want to take a moment to correct your posture because it is essential for workplace health and performance.
It is important to maintain good posture when standing or sitting. Bad posture, such as sitting in an awkward position all day, can stress your body. The muscles must work extra hard to keep your body upright and balanced. Over time your body muscles become tight and inflexible.
In this post, we will discuss the role of good posture in workplace health and performance.
What's the Role of Posture in Workplace Health?
Your working ability and efficiency depend upon good posture. How you progress in your life and workplace is in more ways than one related to your posture. You can best understand the role of posture in workplace health and performance through the following points.
1. Spinal Alignment
Maintaining a natural spine is one of the most important roles of good posture. Neutral posture is the optimal position of every joint in your body. It provides the most control over your movements, less physical stress on the joints, and the most strength.
When your body is properly aligned, your spine should be shaped like an S from top to bottom. It forms a slight inward curve at the cervical and lumbar spine and a slight outward curve at the thoracic spine. This unique position helps keep the entire spine in its neutral position. Whether sitting in an ergonomic office chair or standing, you should always stabilize the neutral spine and move with it always.
Maintaining a stable support base is another essential aspect of good posture and a natural spine. You must keep your feet hip-width apart and plant them firmly on the ground. Ensure your knees are slightly bent and your weight is evenly distributed between your feet.
2. Smooth Movement
Good posture ensures you move efficiently and proficiently in smooth movement patterns. This, in turn, allows your muscles, ligaments, connective tissues, and cartilage to function properly.
Poor posture can make some of your muscles work too hard. This can lead to physical imbalance, causing some muscles to become very weak or too tight. The weakened muscles can be overstressed if the poor posture isn't corrected. The result will be pain and poor range of motion.
3. Boosts Mood and Energy
Your mood and energy levels when working are always affected by your posture. Walking or standing with a bad posture can lead to feelings of decreased energy and depression.
Awkward posture can interfere with how your body cells utilize nutrients and oxygen for energy, leading to fatigue. That's why good posture is necessary to help improve energy levels. It helps decrease ligament stress, wear and tear on joints, and keeps the spine strong.
4. Improves Lung Capacity and Breathing
When you round your shoulders forward and slouch your back, your ribcage gets compressed. This awkward position will start affecting your breathing. This posture only allows you to take short, shallow breaths.
Exiling fully in the shoulders forward and slouching back position is hard. When you are breathing, you have to use your accessory muscles more. The muscles in your neck and your upper rib cage have to overwork. This causes you to be tight in your neck, pectoral muscles, and upper traps.
A proper posture allows you to use your diaphragm when breathing effectively. You don't have to use the accessory muscles all the time, which allows them to relax.
When some people are advised to stand up straight, they tend to raise their rib cage. This posture may seem normal but limits the diaphragm's normal functioning. A good posture keeps the ribs parallel, improving breathing and lung capacity.
How to Have Good Posture at the Workplace
Here are some things you can do to have good posture at your workplace:
Sit Uprights
Choose the best ergonomic office chair that provides proper back support and supports your weight evenly. Sit upright and ensure you adjust your seat height accordingly.
Center Your Monitor
Having the best ergonomic office chair isn't enough. To view the screen properly, you must also center your monitor to avoid twisting your body or neck.
Align Your Head Properly
Poor head alignment when typing can lead to a hunch-over posture. This can lead to complications like rounded shoulders, back pain, and joint degeneration. So, always align your head properly.
Take Regular Breaks
It's important to move around at the office by taking short breaks and stretching. Static postures, sedentary work, and repetition can interfere with your workplace health and performance.
Wrapping Up
Good posture is essential to your workplace health and performance. But it's never too late to correct or make the necessary improvements if you have a bad posture. This content has explained in detail the role of posture in workplace health and performance. So, it's up to you now to use this information wisely to improve your posture, workplace health, and overall performance.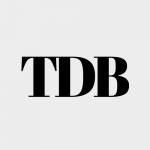 The Daily Buzz combines the pursuit of interesting and intriguing facts with the innate human desire to rank and list things. From stereotypical cat pictures to crazy facts about the universe, every thing is designed to help you kill time in the most efficient manner, all while giving you something to either laugh at or think about!